Let's be honest, and when I say "let's" I really mean I'll be honest. There are days I will have a proper skincare routine and it'll seem like it's working. Then two months in, I have to change it. I know, how inconvenient. Like how dare you give up on my skin right when I was about to get used to this good treatment? I'm not one of those folks who wants to wait until they're 50 years old to get my skin right, so when Olay connected with us, of course I jumped on Team Olay right quick.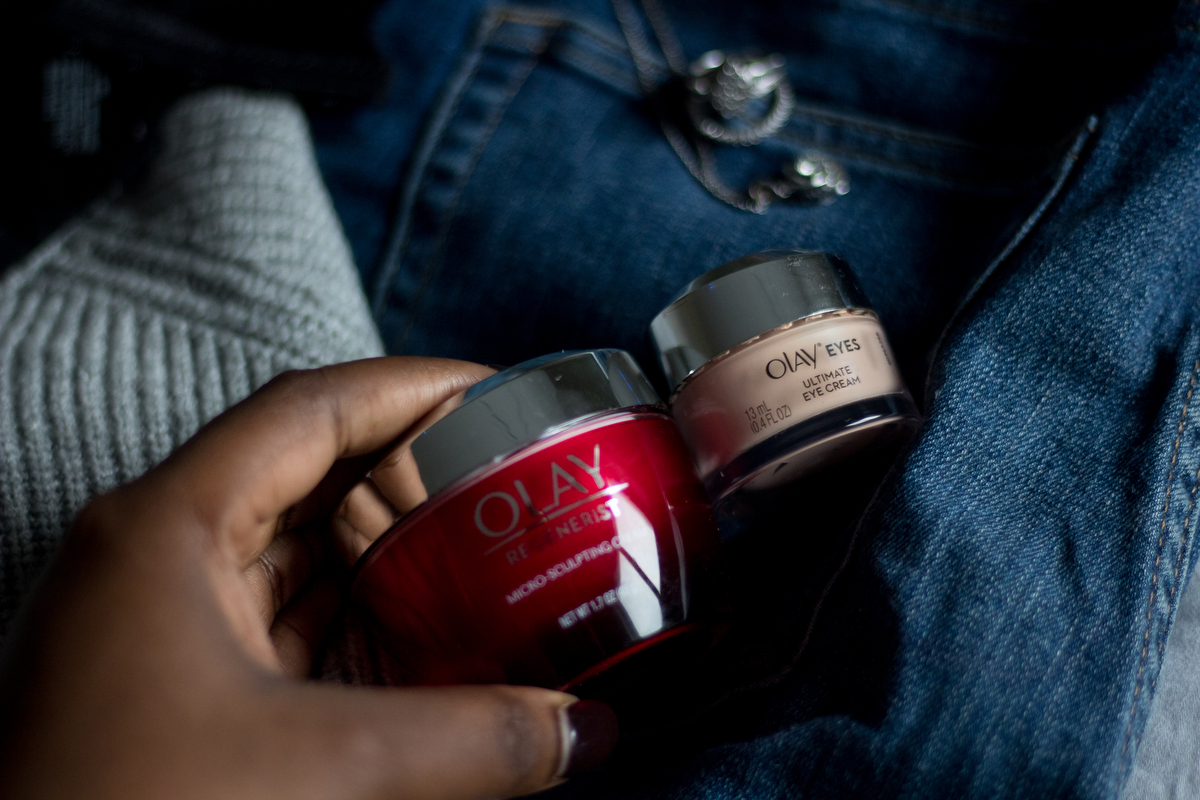 The Olay Regenerist Micro Sculpting Cream and Olay Eyes Ultimate Eye Cream together is like Batman and Superman fighting to make sure your skin is on point all day, every day. I know you probably think I'm being over-dramatic and I probably am, however, Olay has proven to be the Queen of skincare. It'll leave your skin hydrated, firmer, and younger looking in a matter of days. Fun fact: the Olay Regenerist Micro Sculpting Cream has an amino-peptide complex and Niacinamide formula that plumps and firms your skin. That beats a trip to the dermatologist for botox injections if you ask me. So, have I convinced you yet?
I've been using the Olay duo (Regenerist Micro Sculpting Cream and Olay Eyes Ultimate Eye Cream) morning and night for a month now in the #Olay28Day Challenge and I can already see the difference in my skin. Not only has the texture of my skin changed - It's firmer, smoother, and I look a couple years younger if I might add. Not to mention, my tones have even out and the dark circles under my eyes have decreased. Not to mention, my makeup sets better with this new skin of mine, so yes! I'm feeling myself quite a bit.
What's my final verdict on Olay's Regenerist Micro Sculpting Cream and Olay Eyes Ultimate Eye Cream? It's a must-have in your bathroom. Save yourself hundreds of dollars and an unnecessary trip to put a needle in your beautiful face. Take a walk down to the nearest pharmacy and pick these babies up! I suggest you start your journey with Olay's Skin Advisor and they can help you figure the best regiment for your skincare routine. The first 15 readers to visit Skin Advisor will receive a $40 can use the coupon: 28DAYS6451 for $40 off for their purchase of recommended products on Olay.com!