Self-care for some equates to date night with a significant other, a night out with the girls, or maybe a mani/pedi day. For me, that means a day in my sacred place with facial masks, pampering, and getting my hair did. Sometimes, it's simple as just taking time for yourself to do what you wouldn't normally do when constantly working on project. (You can see the first part of my self-care series here).
My hair is a big part of my personality as well as my life. I started this natural process right after a terrible break-up and trying to find hope in a dark place in my life, so it's only fair to give my hair the affection it deserves. I decided to try my hair self-care with SheaMoisture. Let's be honest, we've all heard or watched the latest SheaMoisture news and some of us weren't too happy, including myself. However, I have never used their products before this review and I figured that I owed it to my readers to give a thorough and honest feedback regardless of what is presently in the media. So let's get to it!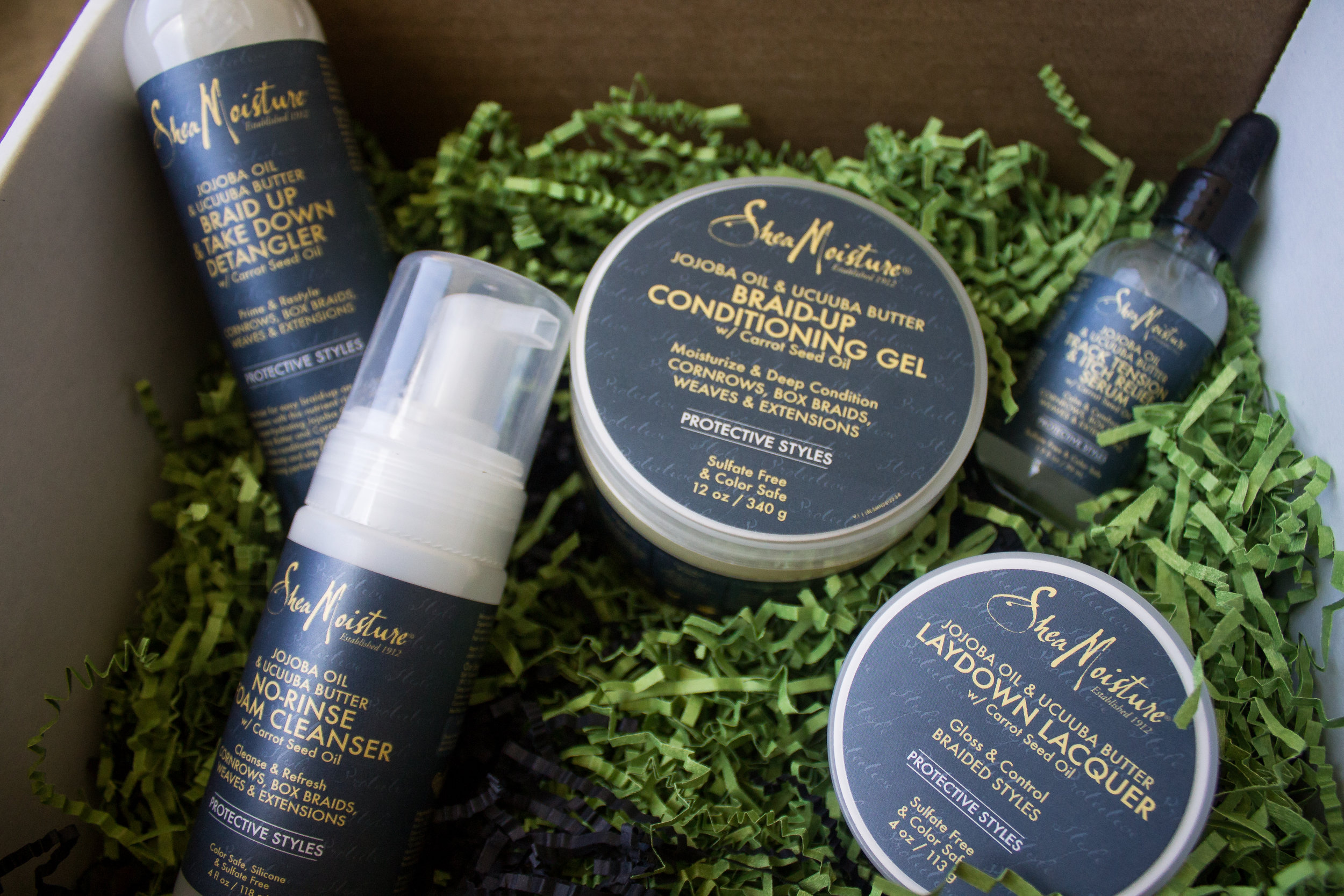 As mentioned in my SheaMoisture: Skin Chronicles post, I travel a lot. Today, I can be in the LA heat and three days later, I'll be in the cool Glaciers of White Fish, Montana. If you don't know, I have locs. Everything from the moisture of my environment traps itself into my hair on a daily basis, so I always seek out products that will clean my hair, provide the proper nutrients without the build up. Normally, I use products that are light and easy to rinse. Since I washed my hair a few days prior while Missoula, I started my process with the No Rinse Foam Cleanser. I love the texture of the cleanser. It airy and non-sticky, and anyone with lots will tell you, that is heaven!
Afterwards, I used the Jojoba Oil & Ucuuba Butter Conditioning Gel to retwist my locs and curl with perm rods. Of course, like the foam cleanser, the conditioning gel had a smooth, light, and non-sticky texture to it. Usually when I use gel of any kind, immediately after it dries, you would have residue on your clothing. Here, there was no such thing.
After 30 mins of blow drying my hair, I removed the rods and gently moisturized my scalp with the Jojoba Oil & Ucuuba Butter Track Tension & Itch Relief Serum. Of course I don't have tracks. Haha. However, it's ingredients such as the Carrot Seed & Peppermint oils makes my scalp feel brand new and my roots extremely soft.
So, what's the verdict?
I love the lightness of the products that I used. I love the smell and the fact that I didn't have to worry about the after effects of white residue on my top, causing folks to think I have a dandruff situation. My only worry is that I wished they had these specific products for individuals with locs. That would definitely get me to nearest store.
Have you ever used SheaMoisture's products before? If so, what are your thoughts?