Lately, I've been taking the necessary time needed to reflect on life, my life to be exact. I started reading this book "Love Louder" by Preston Smiles and it was exactly what I needed. See, I was in limbo for the last 90-120 days, unsure of a lot of things and after much self-reflection, doubt and fear lurked in my subconscious. I randomly picked this book out of a blogger system I am a part of, where you can review books before they are publicly on sale for purchase and I am happy I did.
I've already read 75% of the book and I've come to realize that I apologize for many things in my life that I necessarily didn't need to apologize for. I found myself asking for forgiveness from exes who broke my heart, family members who disowned me (publicly), and even from friends for being MYSELF. For this reason, I've created a list of my top three things you should never feel sorry for.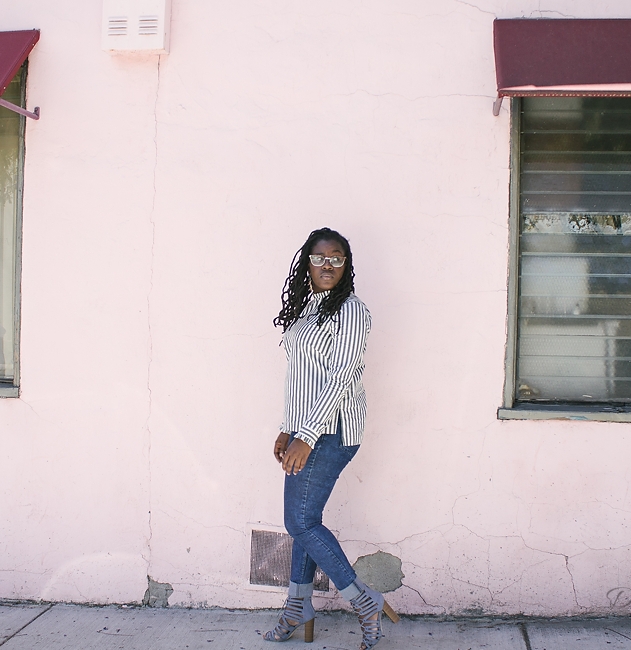 Do not FEEL SORRY for the "friends" you left behind because they no longer brought anything good or positive in your life. These are the folks you find yourself secretly loathing when they sit down next you on one of those bad days and decide to drop shade in the form of advice. You know? That "friend" that doesn't hesitate to make you feel shitty every chance they get? Yes, that friend. It's okay to leave them behind and establish/build healthier relationships with others who will edify your life. Sometimes moving on means protecting your inner peace.
Sometimes, you'll hear lines like "you've changed" from the folks you care the most for. However, that's not a bad thing. People who've known you for a while, unknowingly create these mental boxes that they've placed you in. They've simply compartmentalized who you are, what you do, and who you're expected to become from their perspective and anything that challenges that faux-narrative for you feels like a betrayal. Understand growing up isn't wrong. You changed. Yes! They didn't. As you grow, so their perception of who and what you are should as well, but some folks do not see it that way. Whatever you do, do not FEEL SORRY for growing up. It's necessary for survival.
As a creative, whether that's a blogger/graphic designer/photographer, we've had moments where we question our worth. We do so by comparing our own work to others or when we notice our sales aren't as high this quarter. We'll occasionally get that client that will want to low-ball us for the all the hard work and labor they're hoping we'd sign on to forgetting that we're humans as well. It's okay to know your worth, charge your worth, and say 'no' when you feel as if they do not value your work enough to pay your designated fees. Worth is not only attached to a business, this is also in relation to situationships you may fall into with others. There's that family member/friend that takes advantage of you whenever they can and you let them. You feel obligated to help. However, you're never enslaved to cause yourself harm in the process of enabling negative behaviors. It's okay to say no. Self-worth is a hell of a thing. Do not FEEL SORRY for knowing yours and standing in your truth.
What's one thing you've ever felt sorry for that you regret now?
Leave a note below! I'd love to hear your stories!
Xoxo,
Bella