To be honest, when I found Wilmington on the map I was pretty curious. The first thing I said to my bestie was, "tiny towns scare me". Have you ever watched those cute little towns in a horror movie and you thought to yourself, "well, I'd never". Well, I did and I absolutely loved every minute of my time there.
Wilmington is the largest city in Delaware, housing a population of almost 80,000 people. It's only about an hour from Newark Penn Station on the Amtrak, and 1.5 hours away from New York. Hopping on an early morning train ride, we were there in a matter of minutes. Therefore, if you live in the DMV + NYC Metropolitan area, Wilmington is a location you can have easy access to in terms of transportation.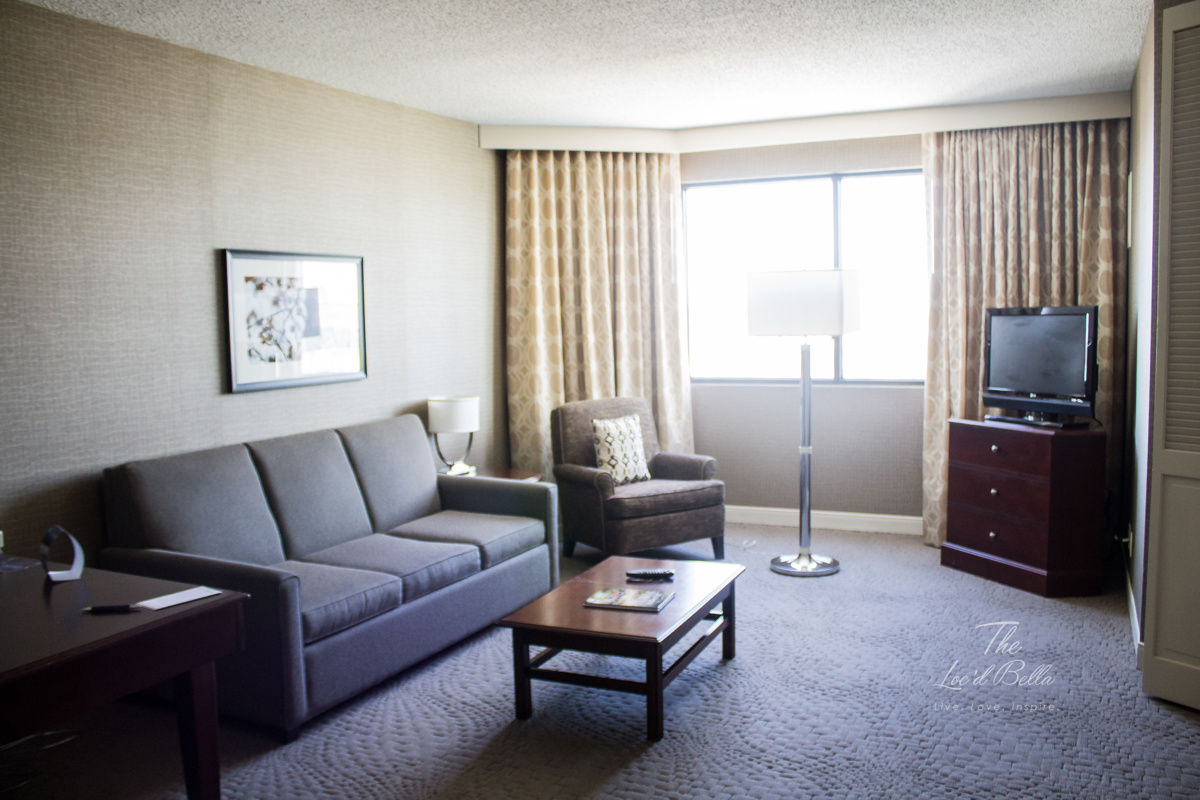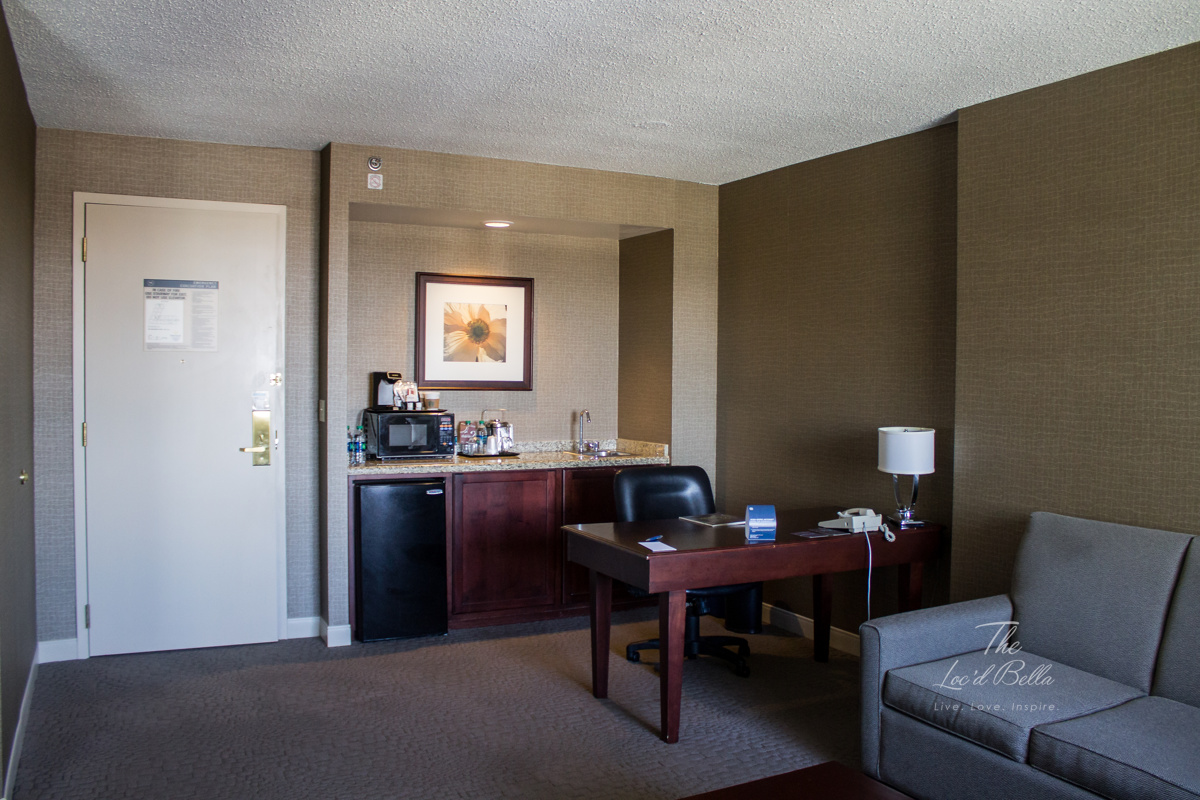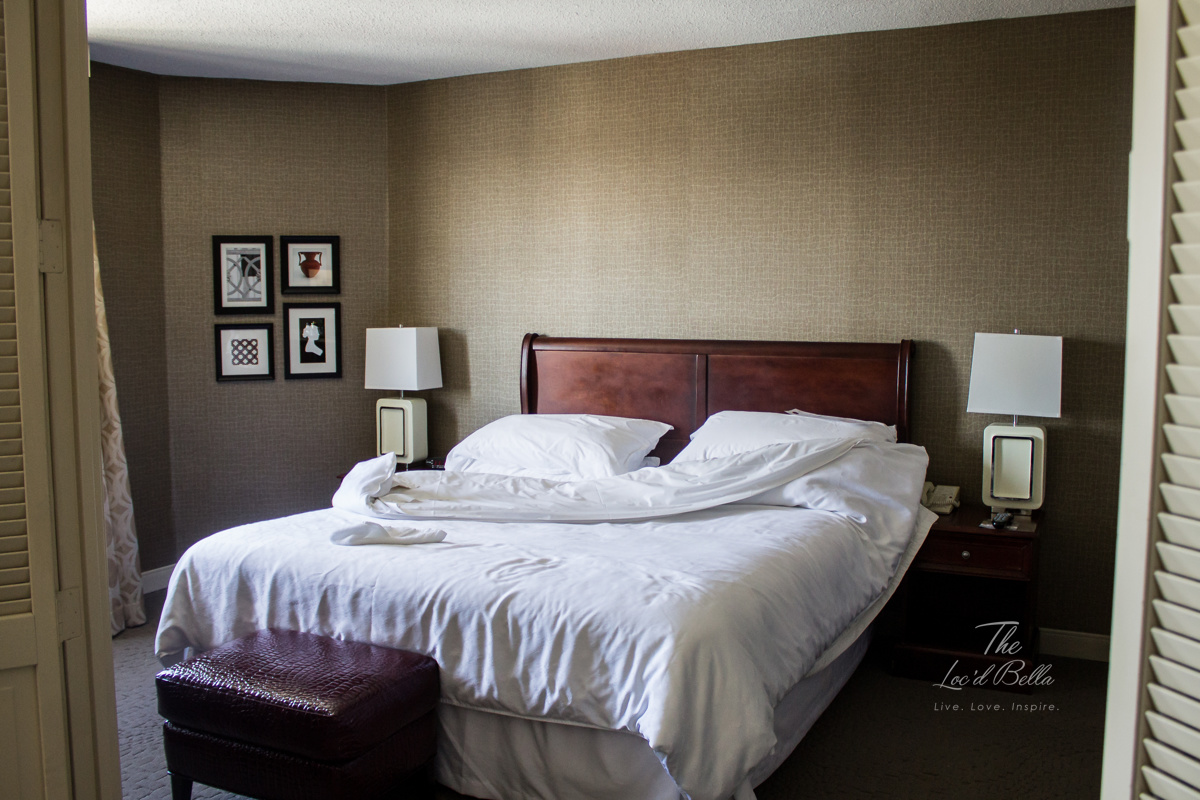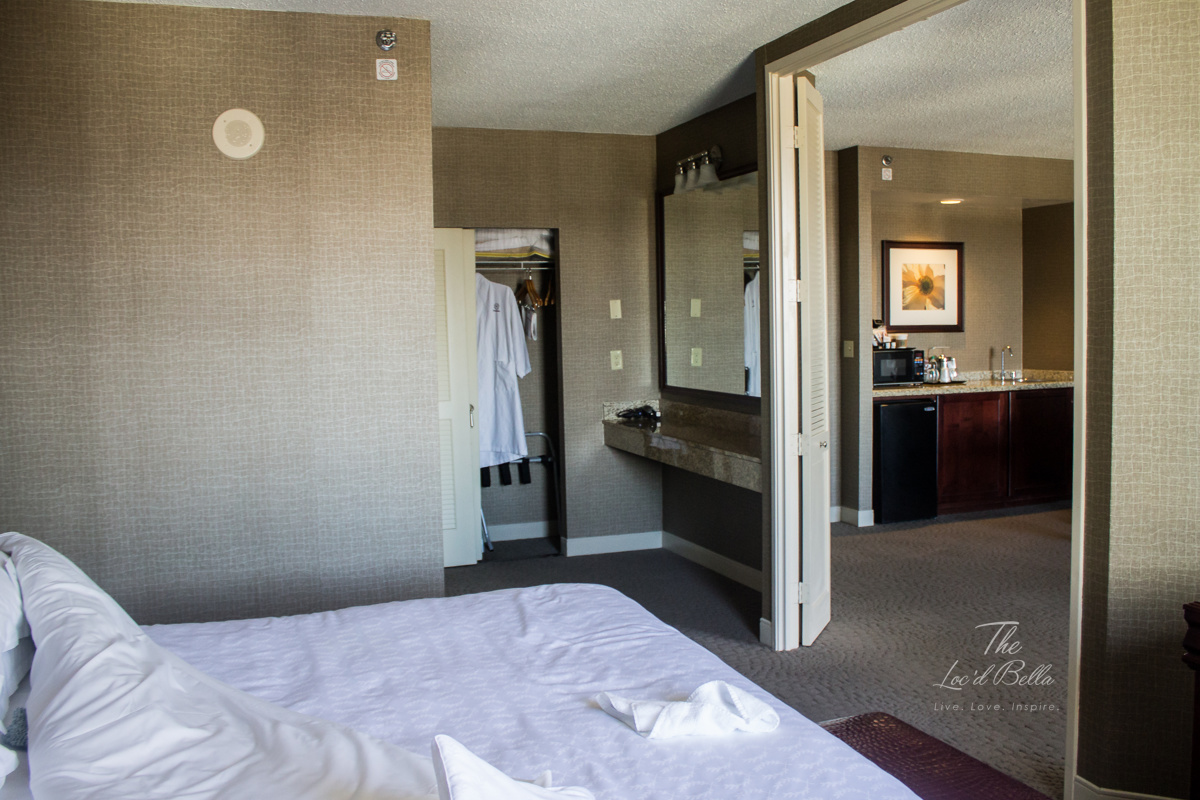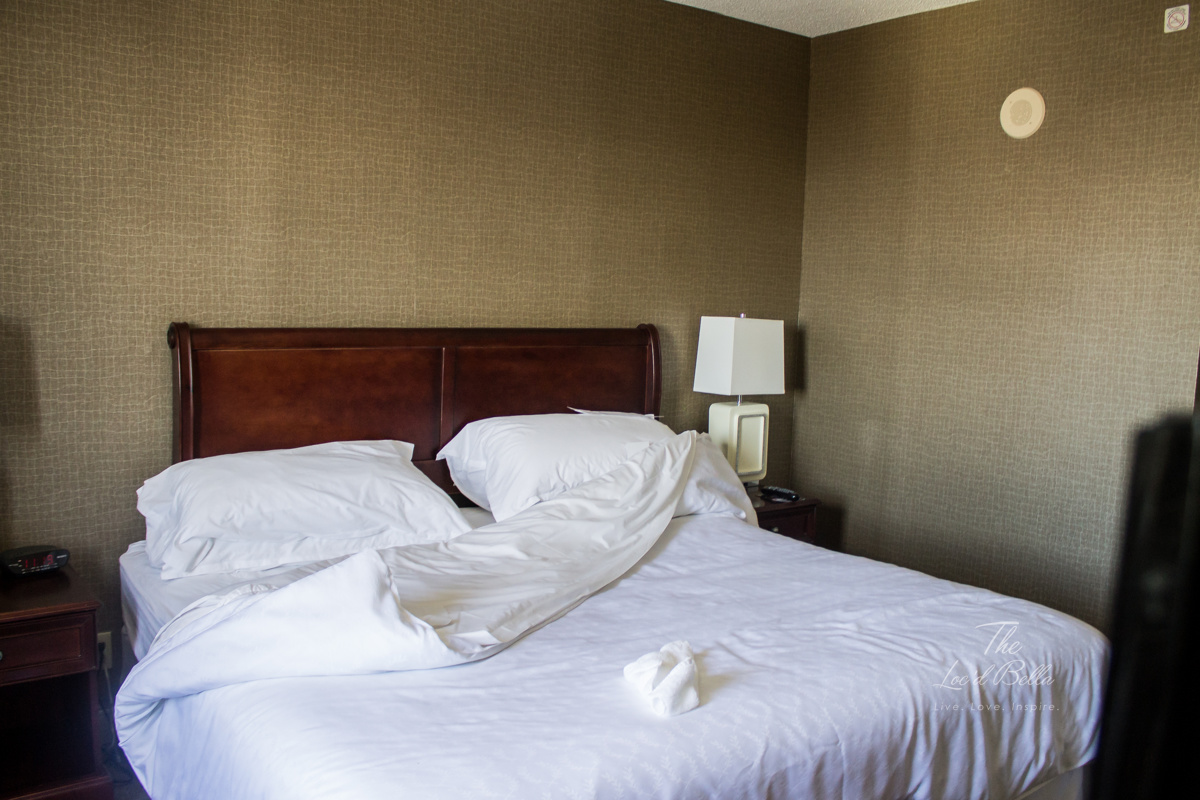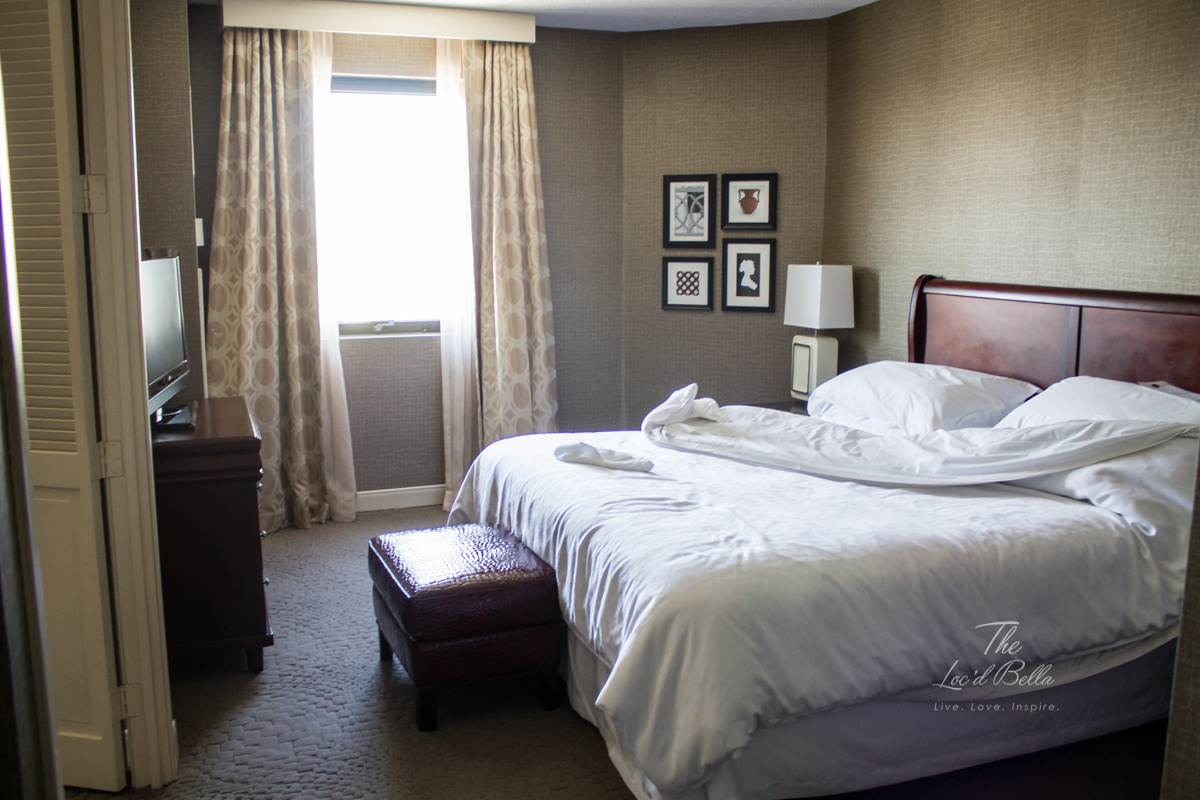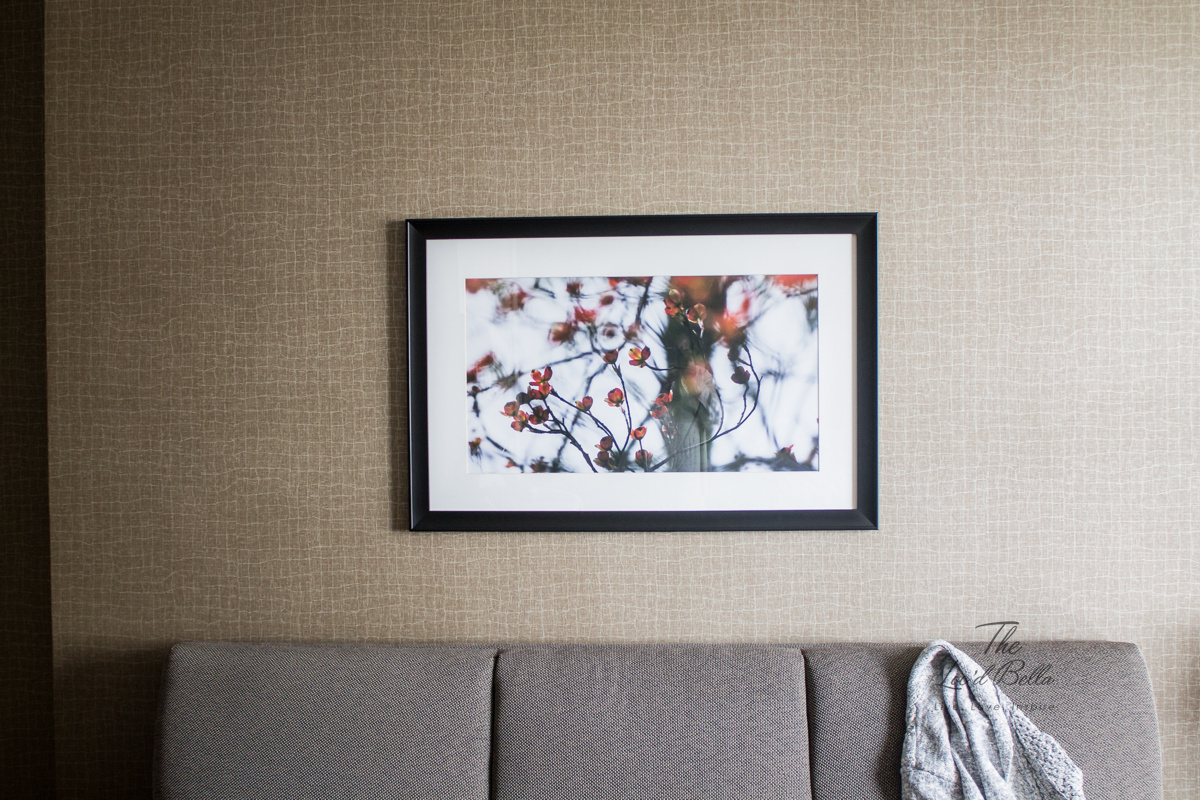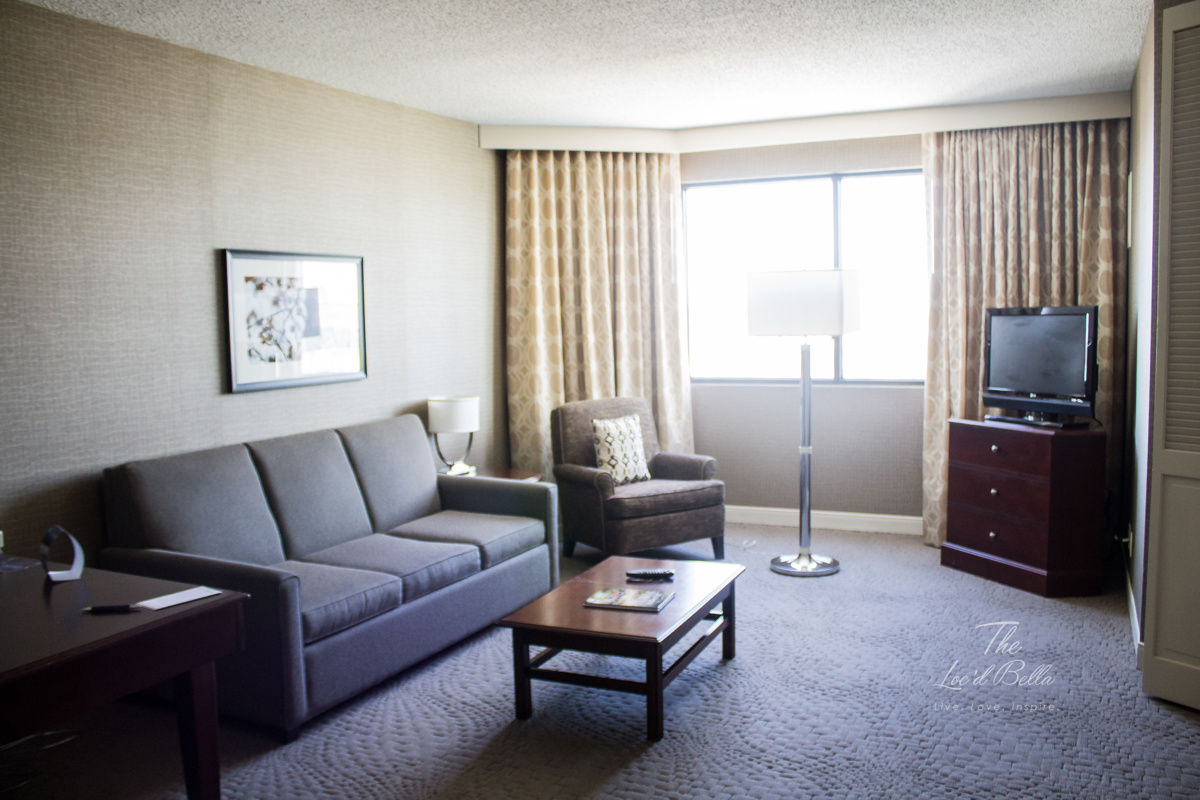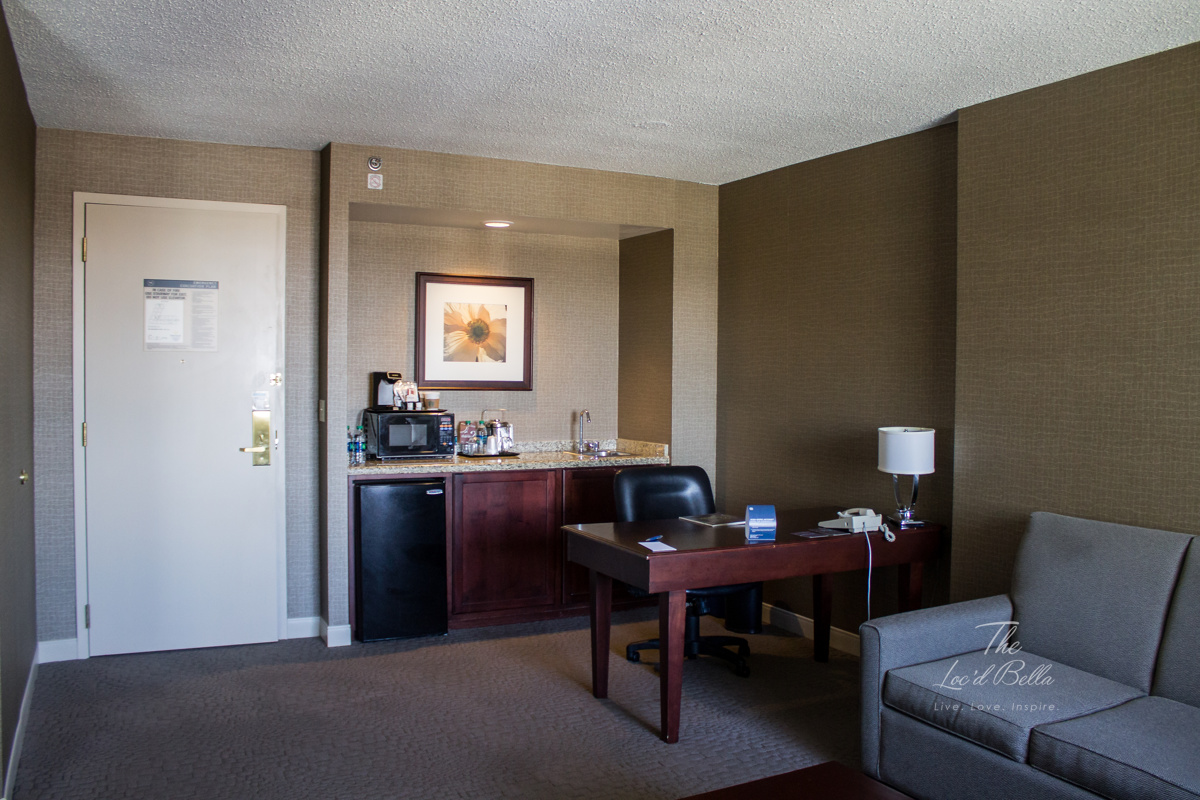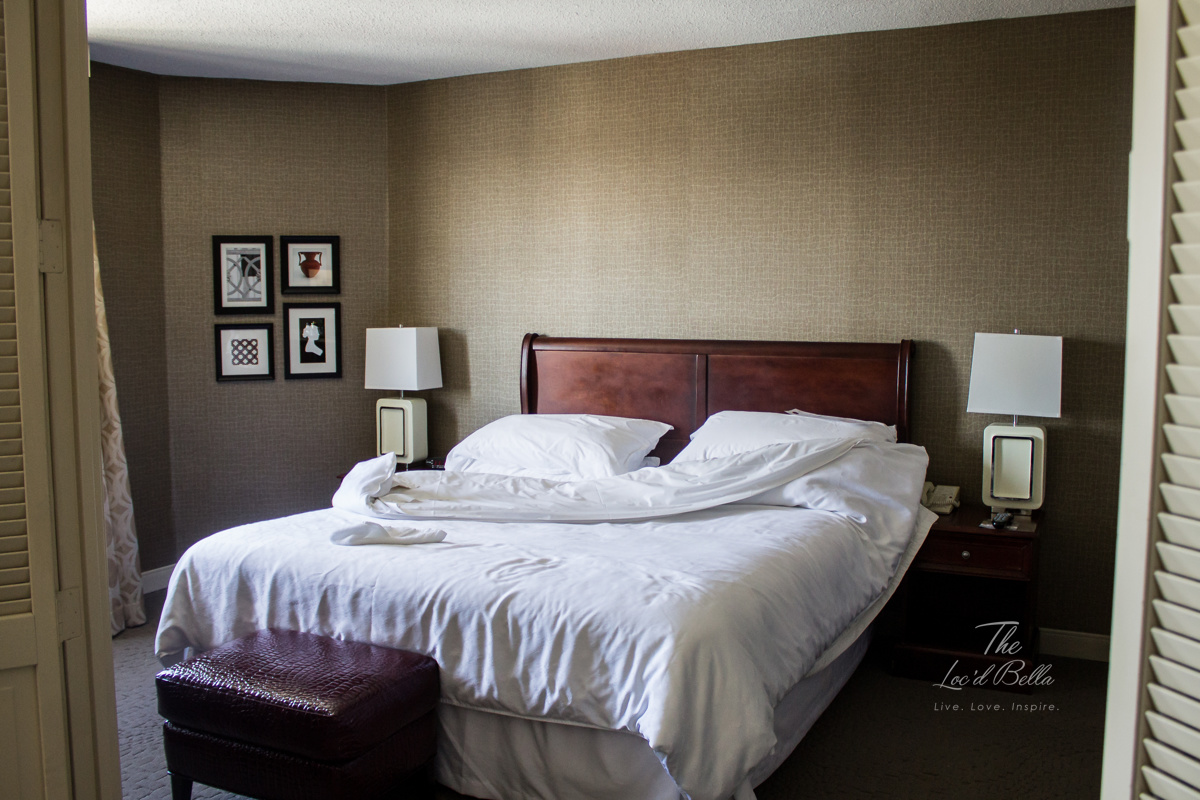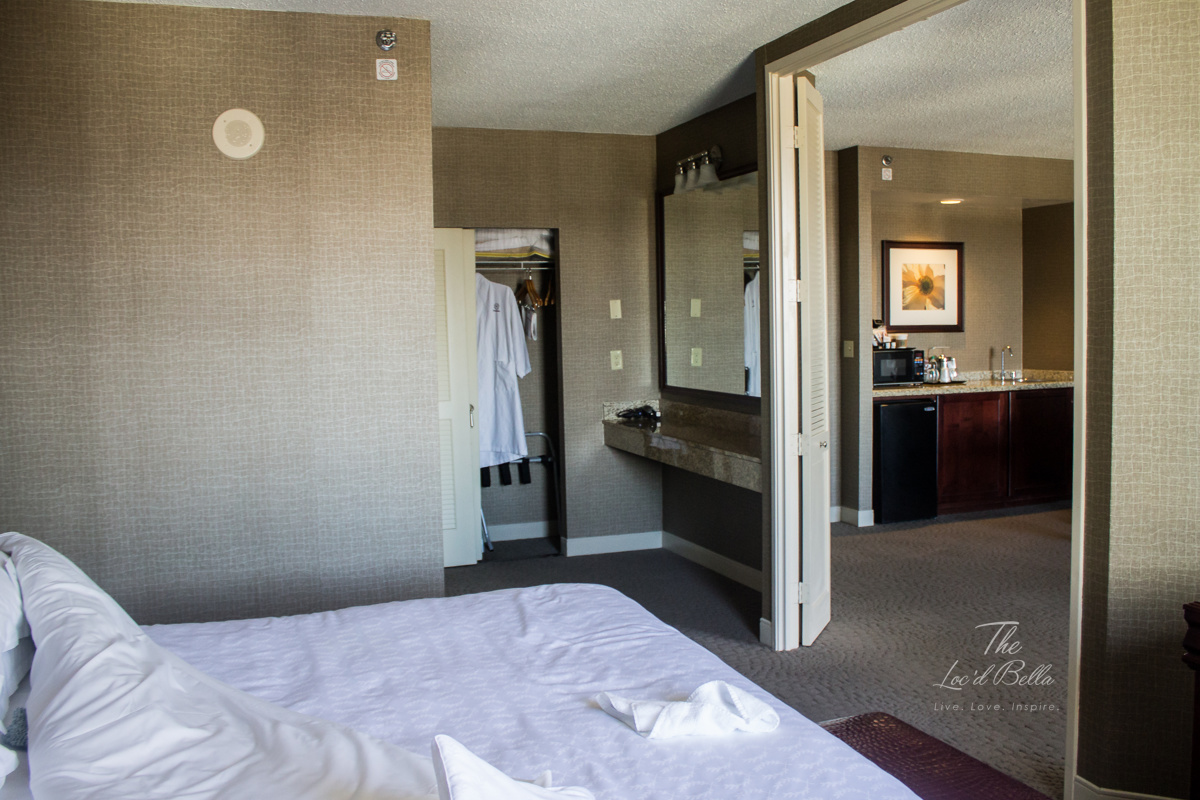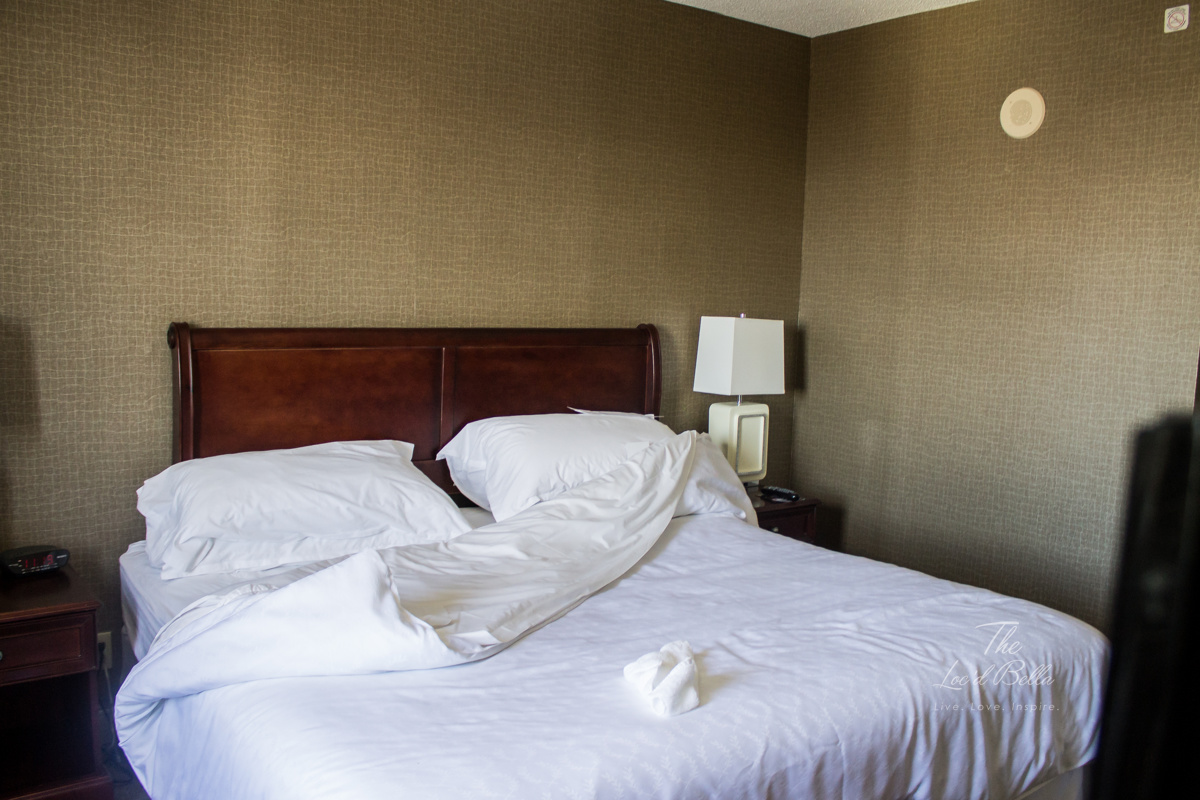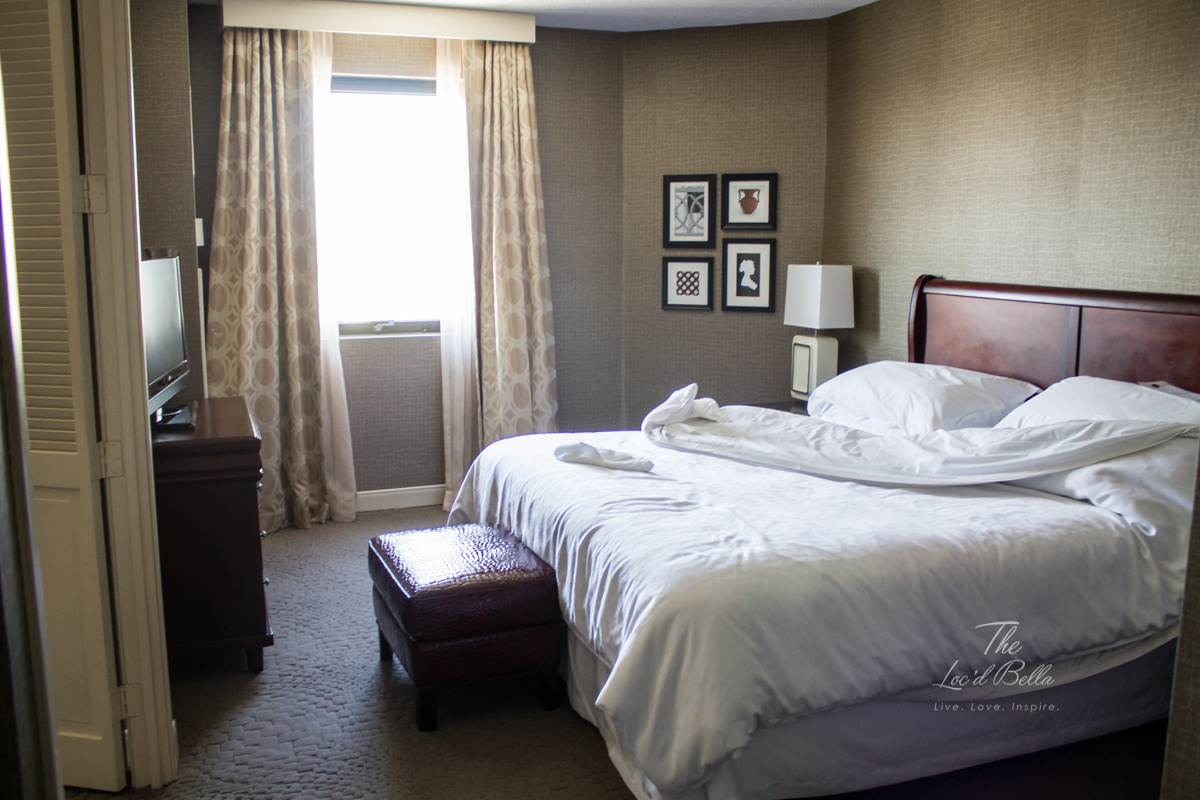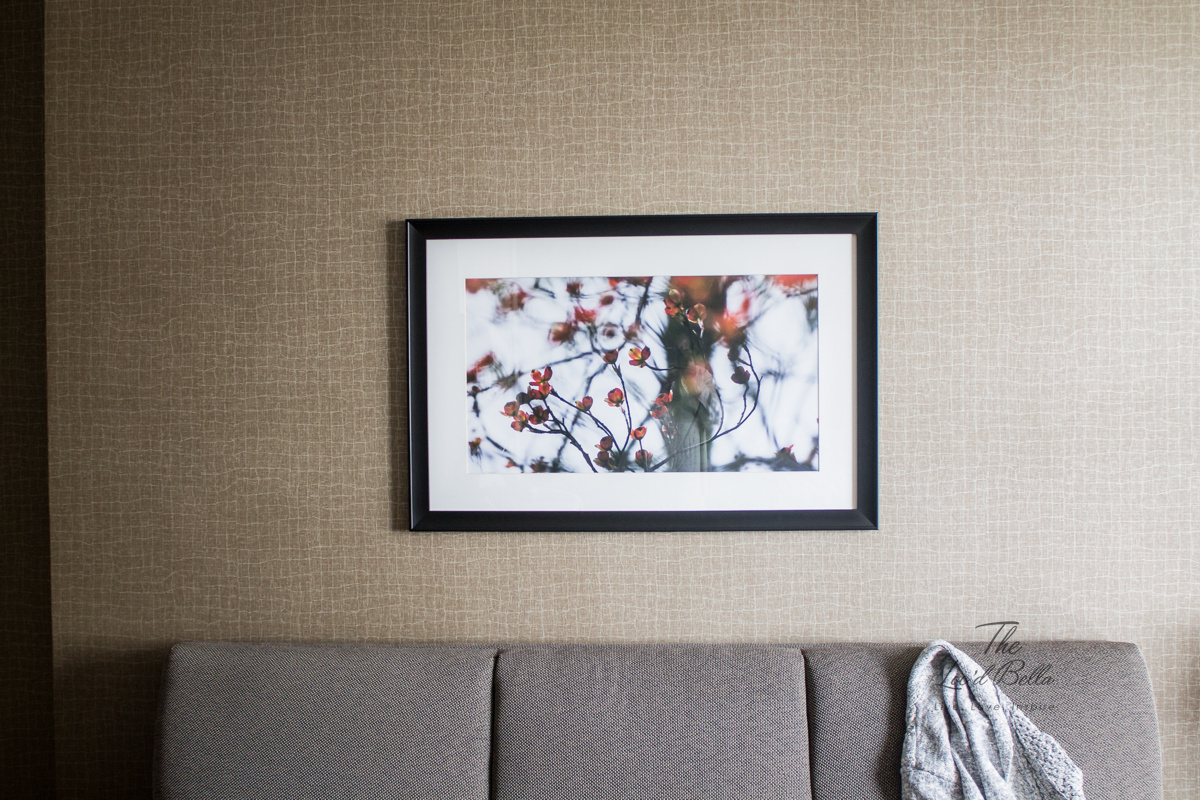 Getting to the Sheraton was an easy 7-minute ride from the Amtrak station on their shuttle and located in the heart of Downtown Wilmington. Every site we visited, restaurants we engulfed ourselves in, or local entertainment we enjoyed were within a 5-10 minute drive radius and having Uber/Lyft definitely helped.

After our quick ride over to the hotel, we were greeted by an amazing staff who made sure our stay throughout was phenomenal. We checked into our rooms and decided to relax for the rest of the day, planning our itinerary, and scouting locations to shoot as the weather was pretty gloomy. [Check out my view below on the first day.]
 
Throughout our stay at the Sheraton, we were able to enjoy amenities such as complimentary breakfast in Club Lounge and if you know me well enough, food is my best friend. It wasn't just a simple coffee with milk. They had fruits, bacon, eggs, sausage, chips, tea, juices, etc and I could go on. Because we had access to the Club Lounge, we were made aware that we had the ability to print items, come in anytime during the day for snacks, and were privileged to the complimentary meals twice a day. Not to mention their Basil Bar & Grill located on the first floor. You are able to dine there for breakfast, lunch, and dinner and with a bar that's open until 1 a.m.
To check out more of the amenities they provide, such as the Legal Center, take a look here. You'll fall in love as much as we did.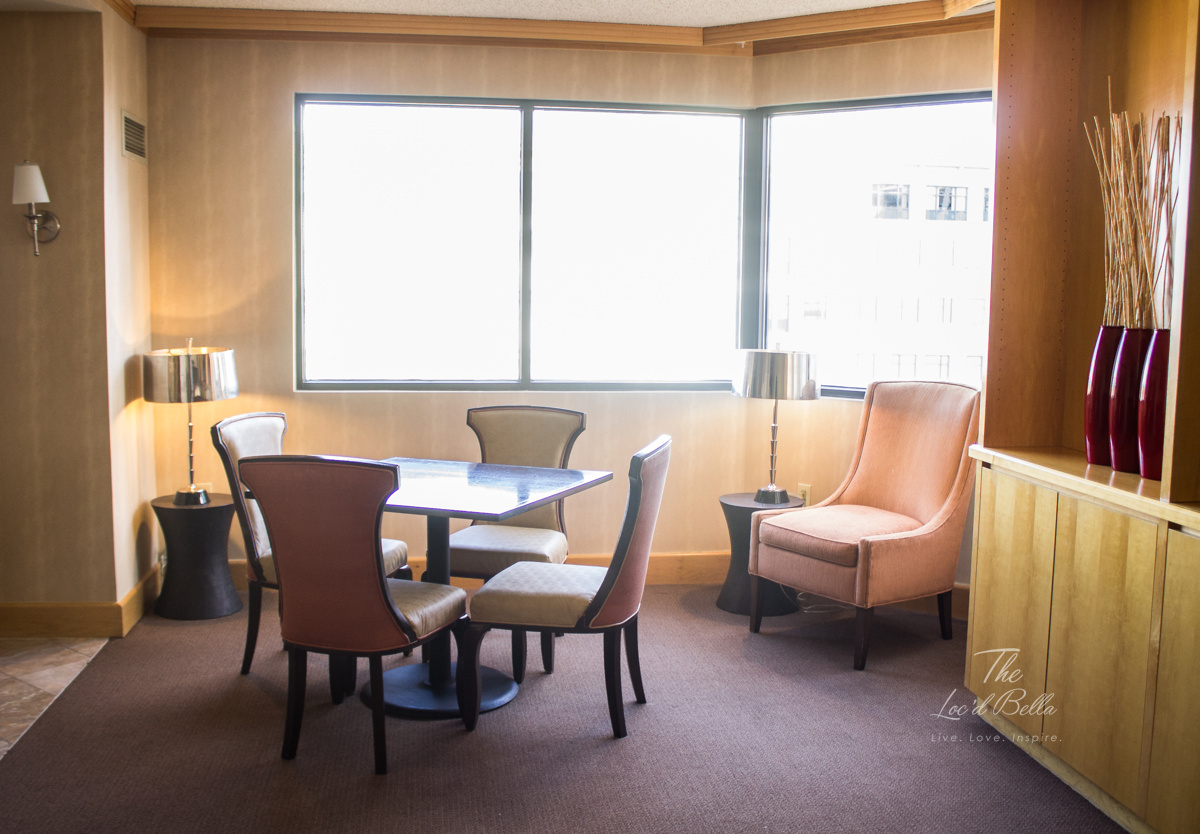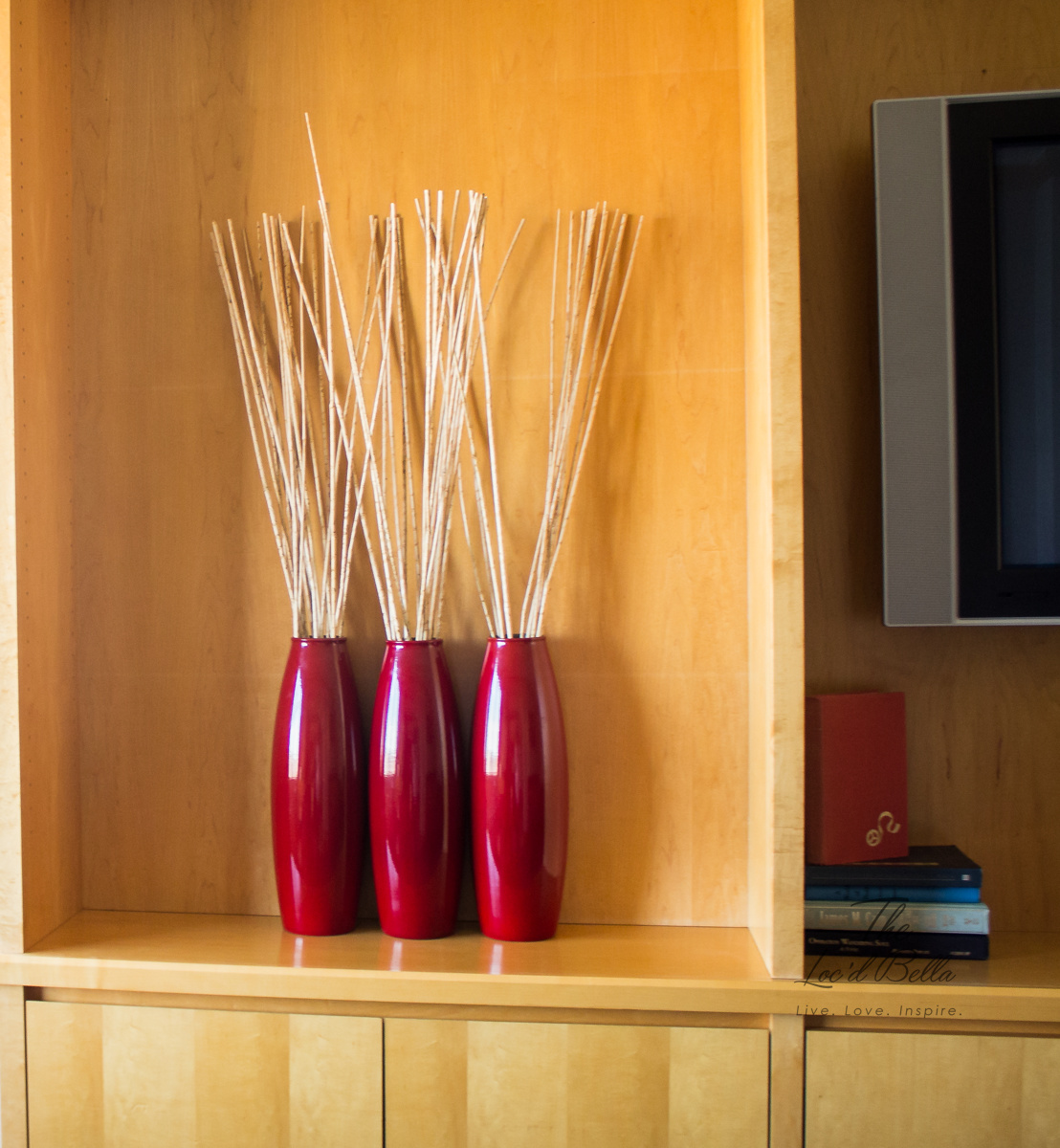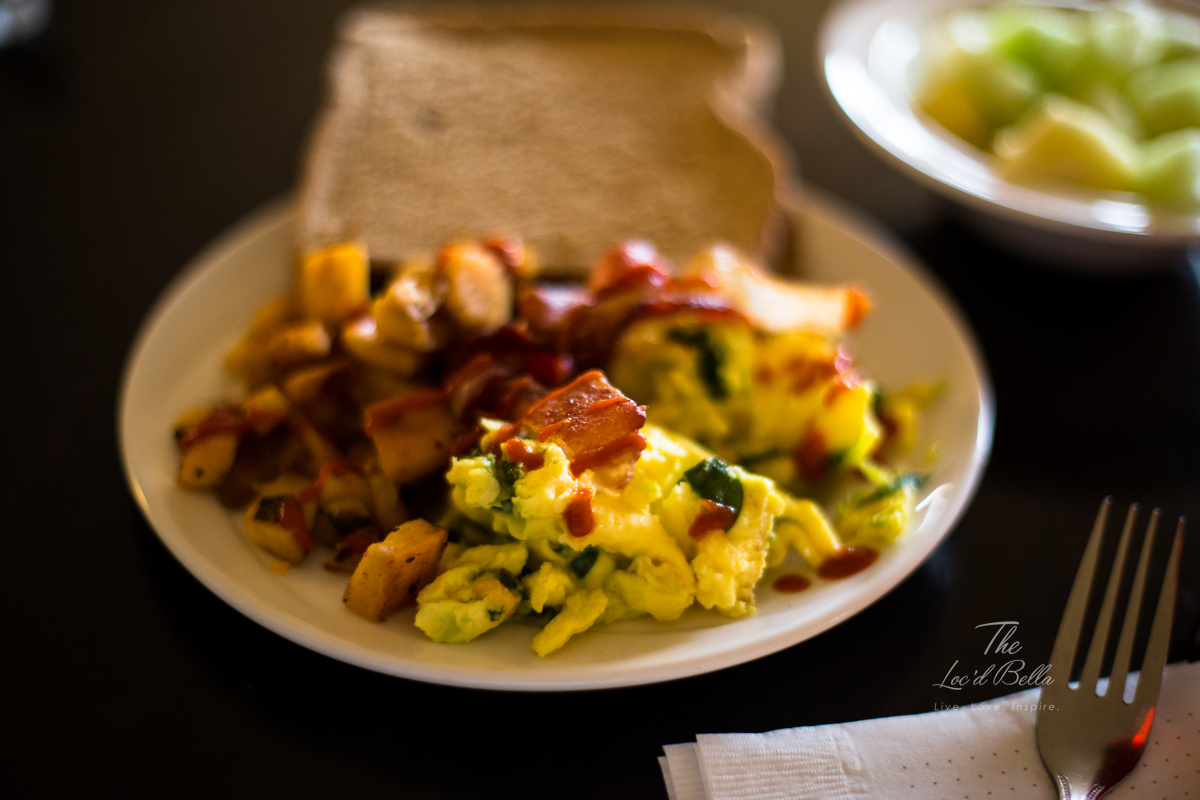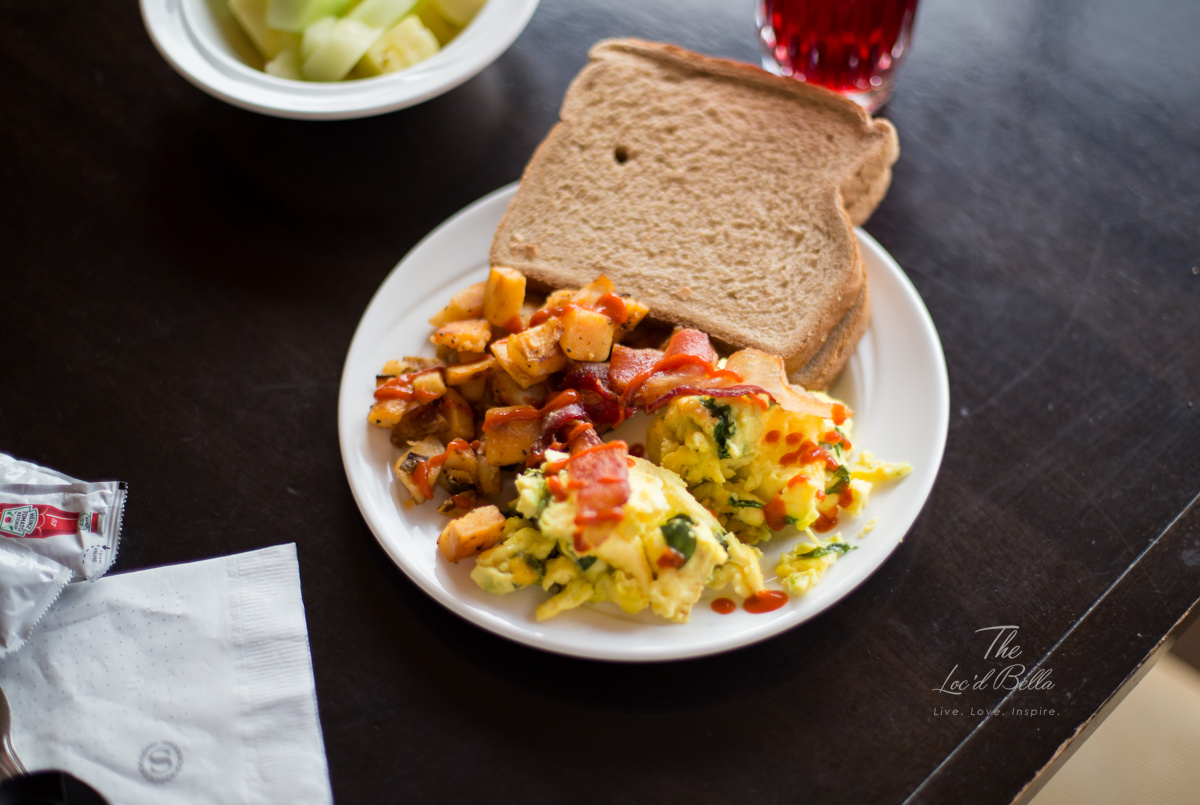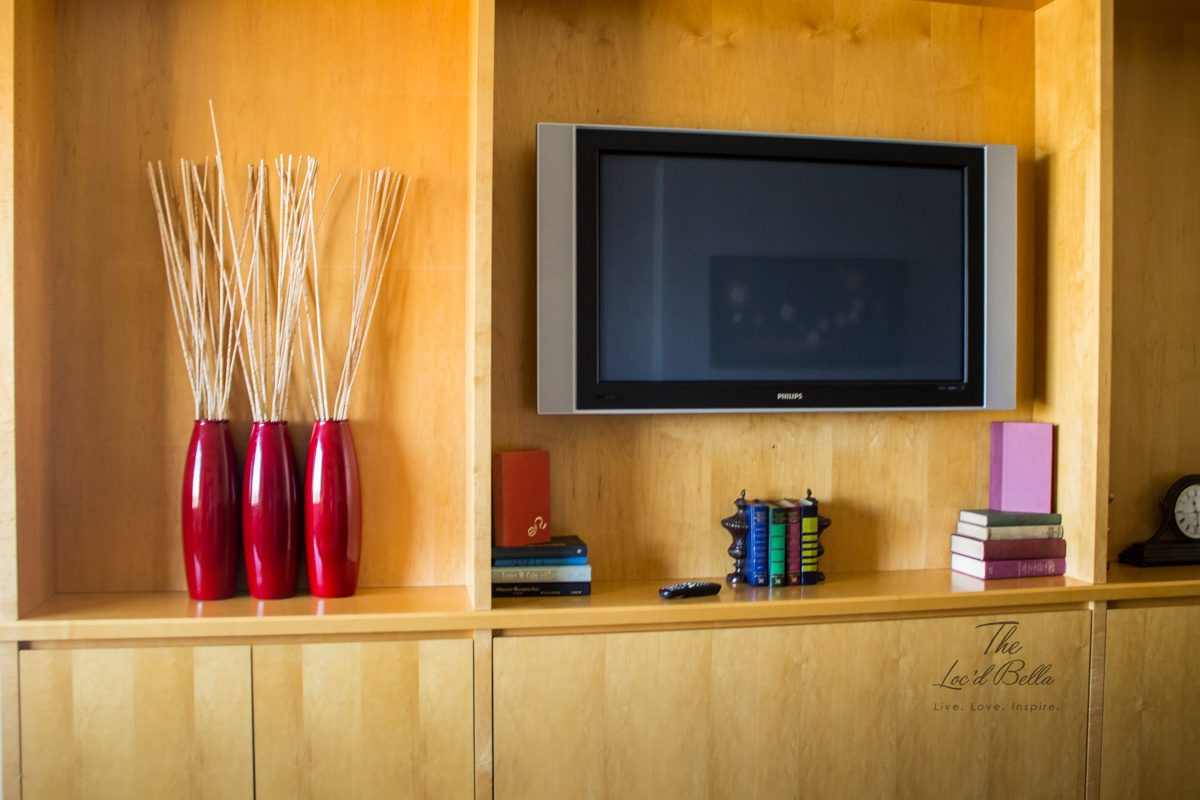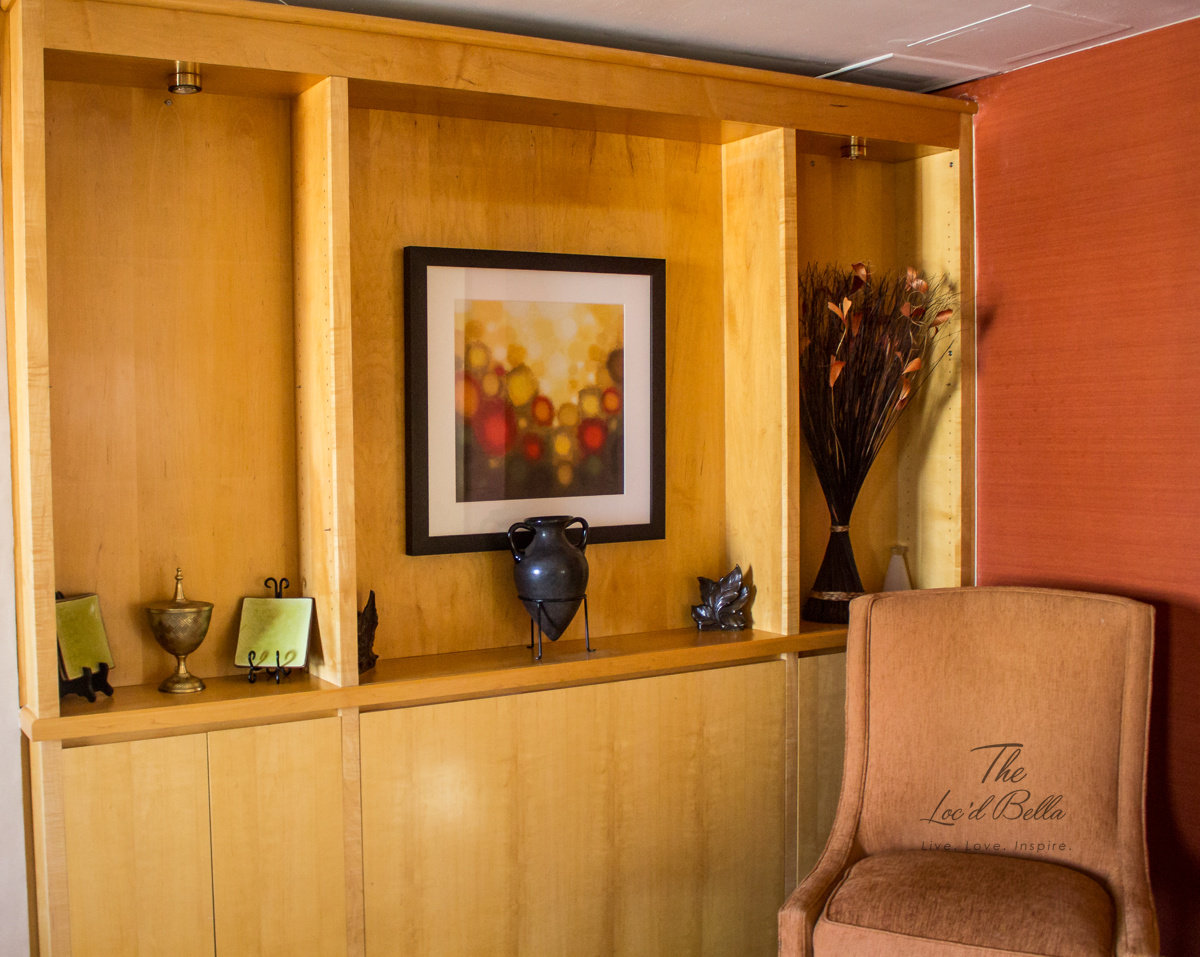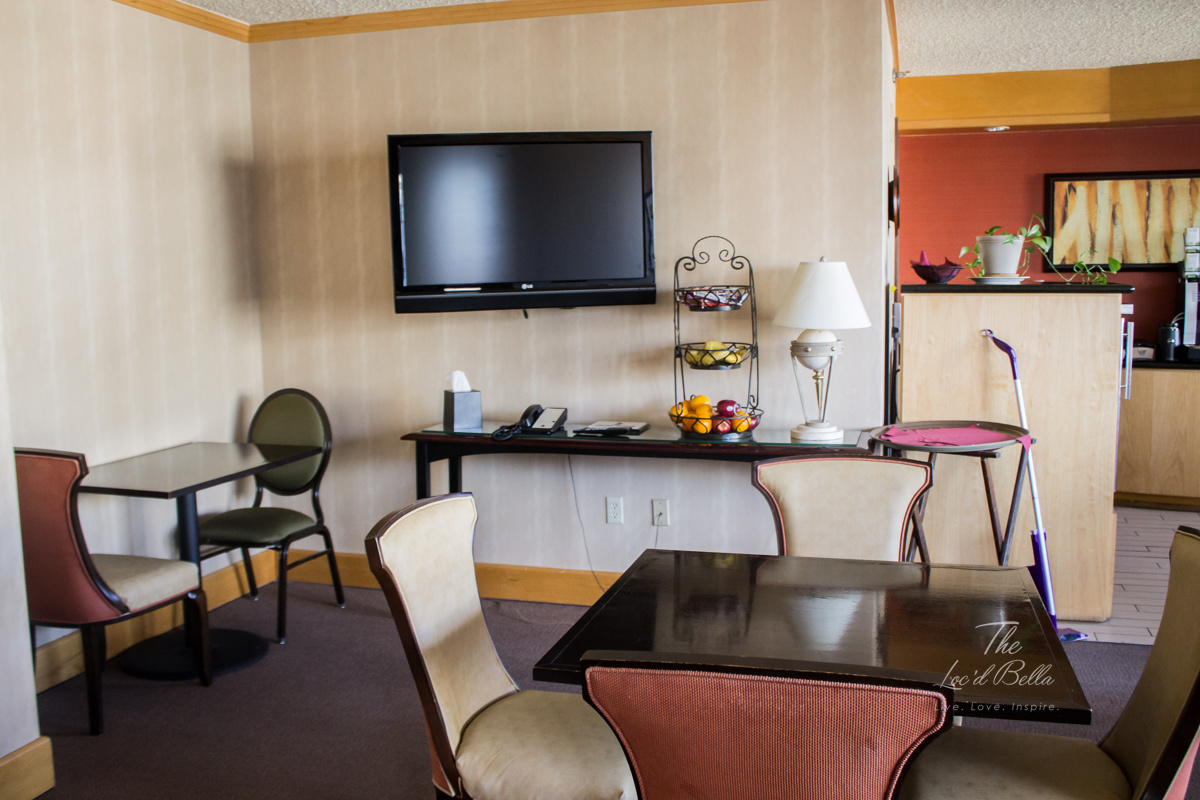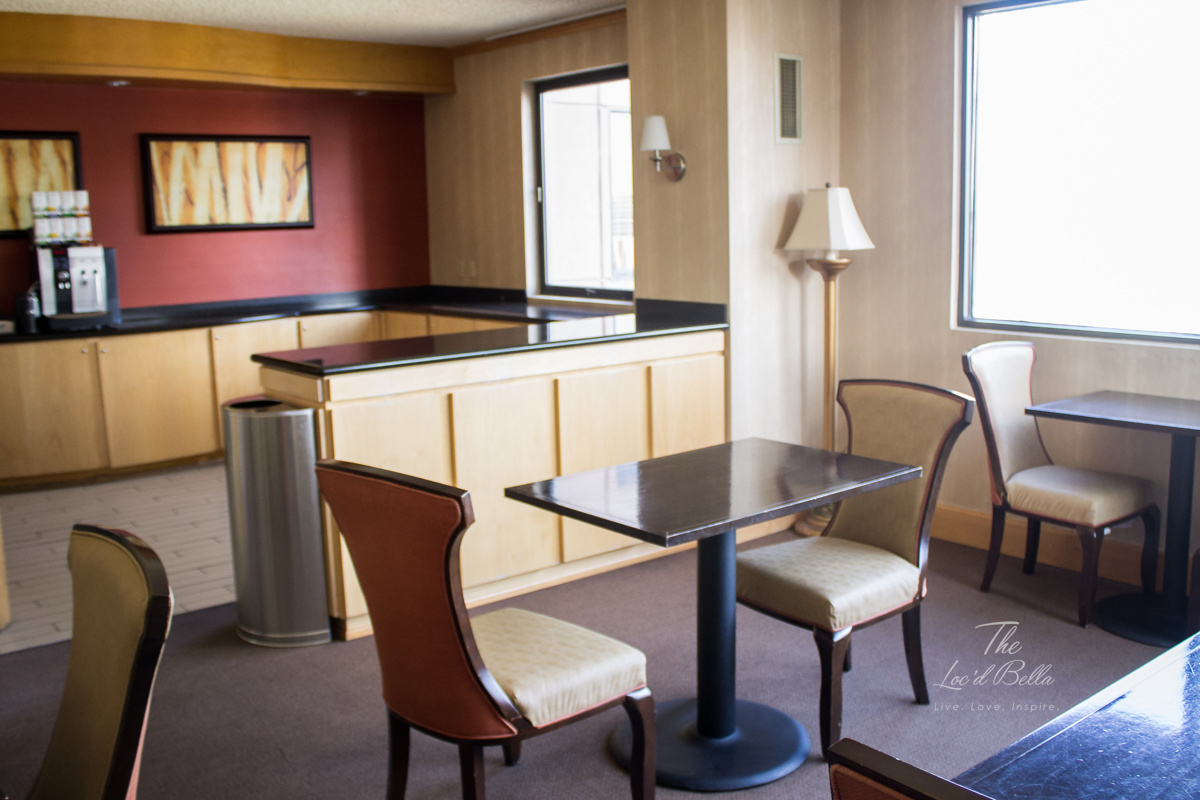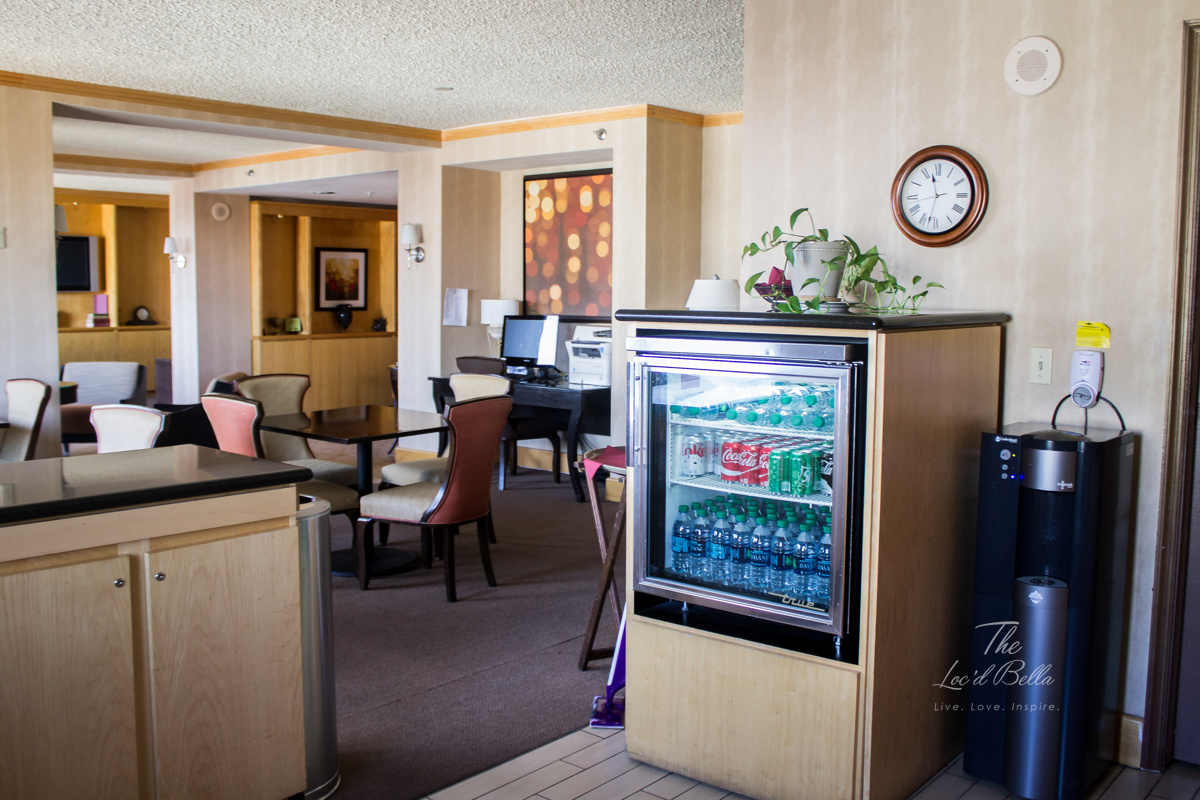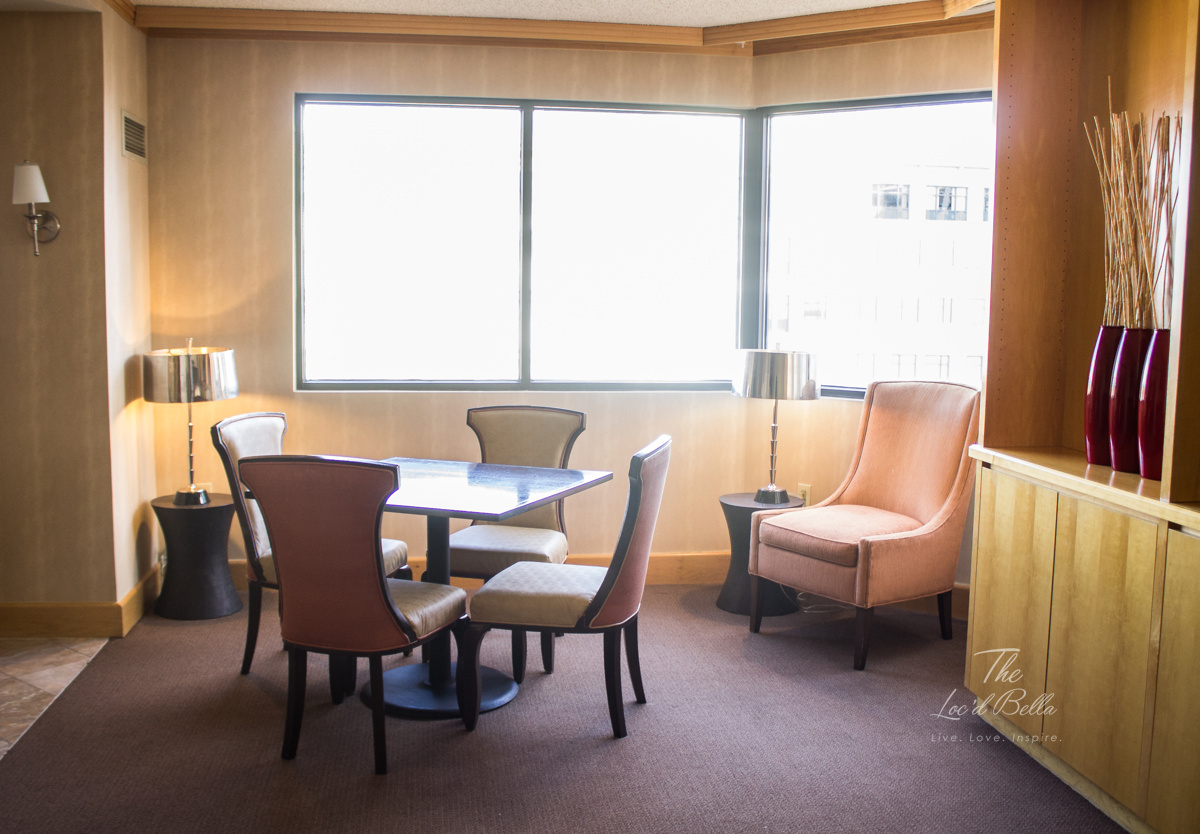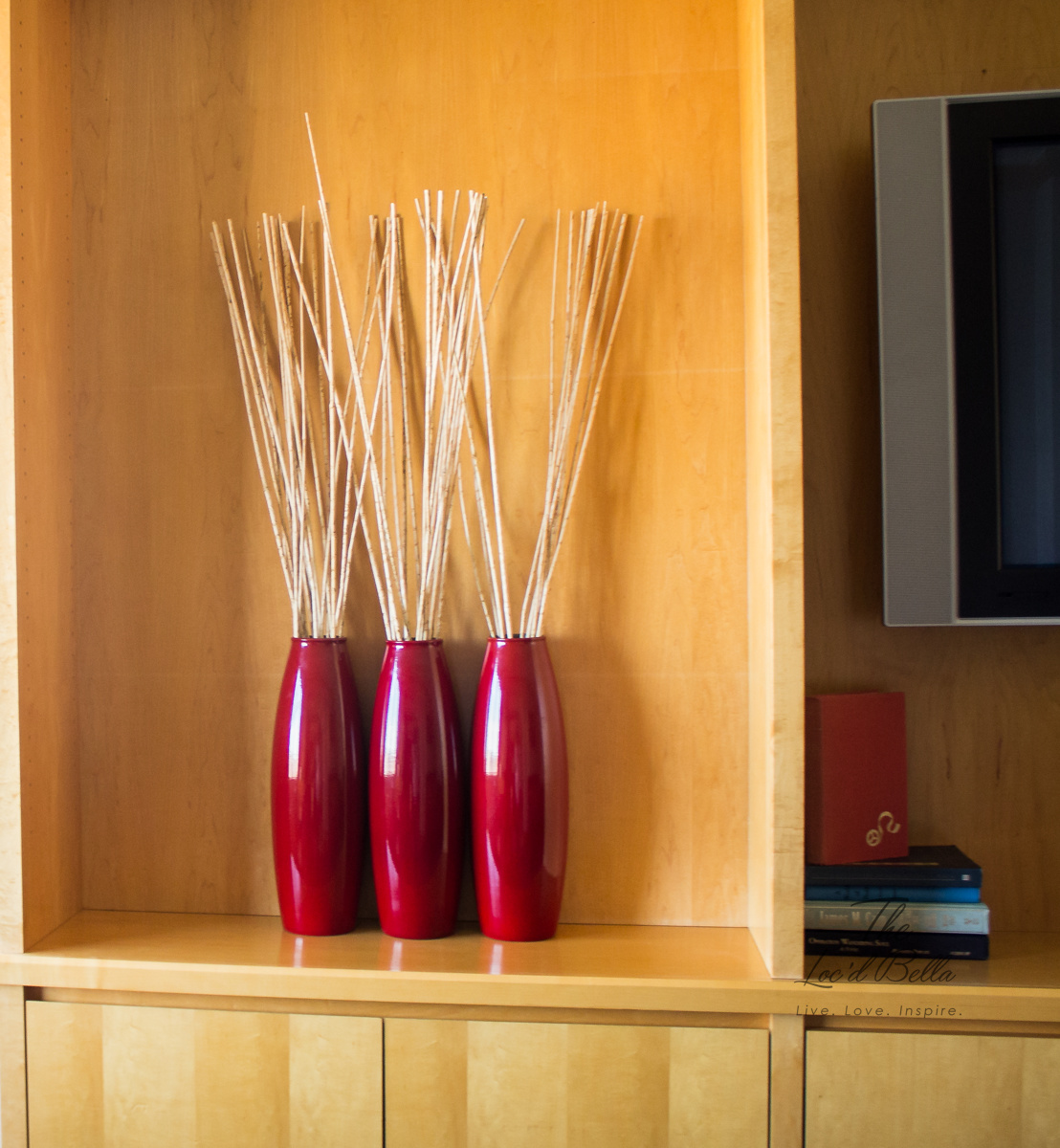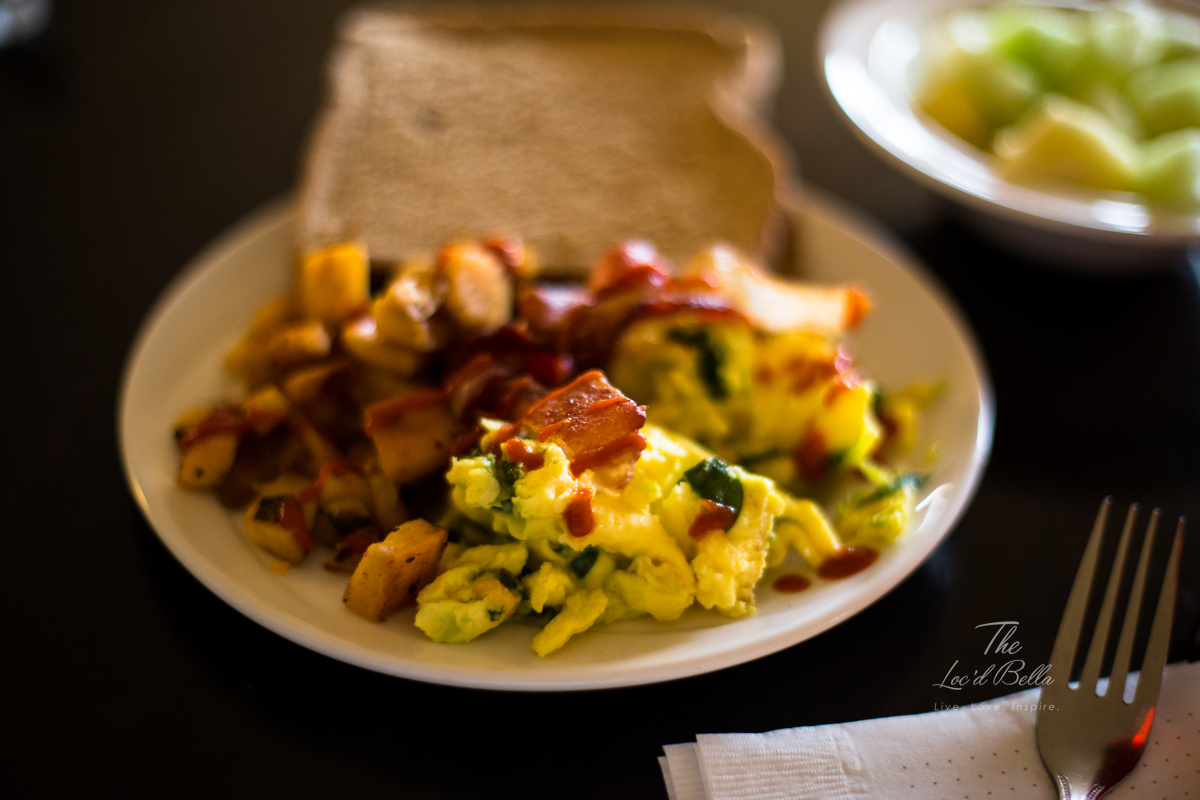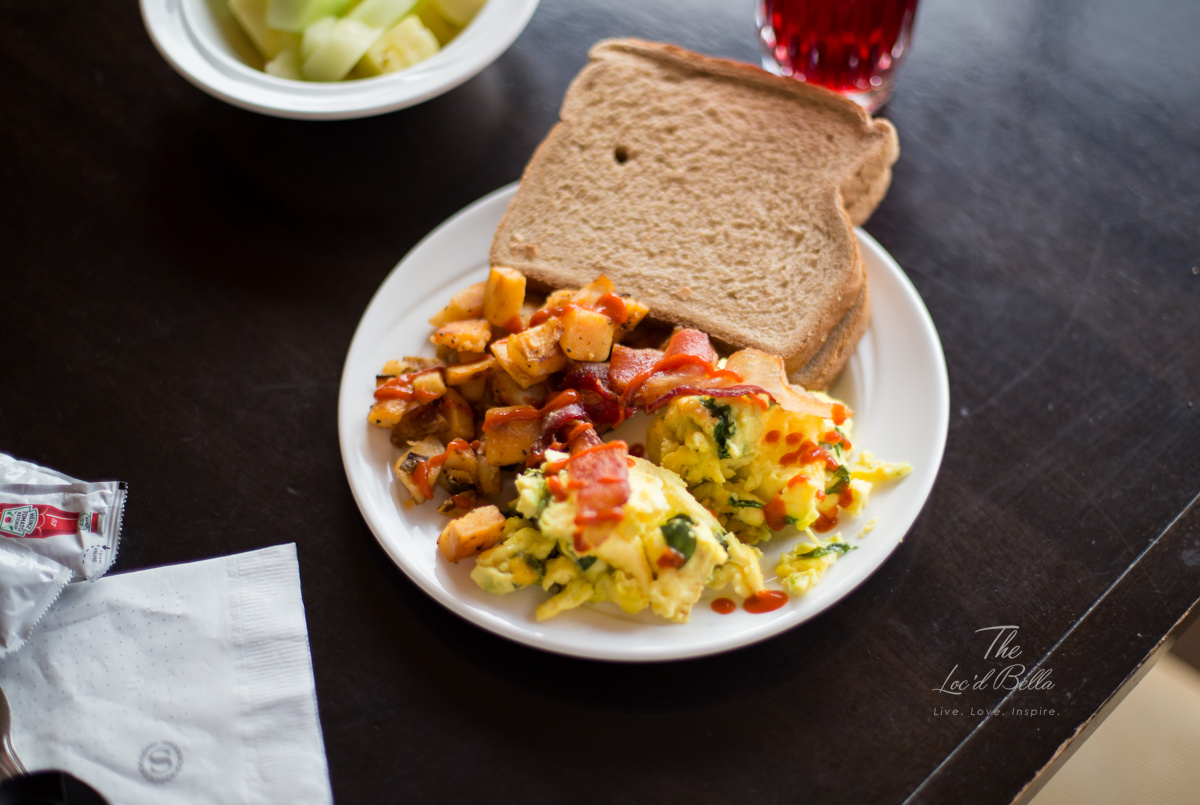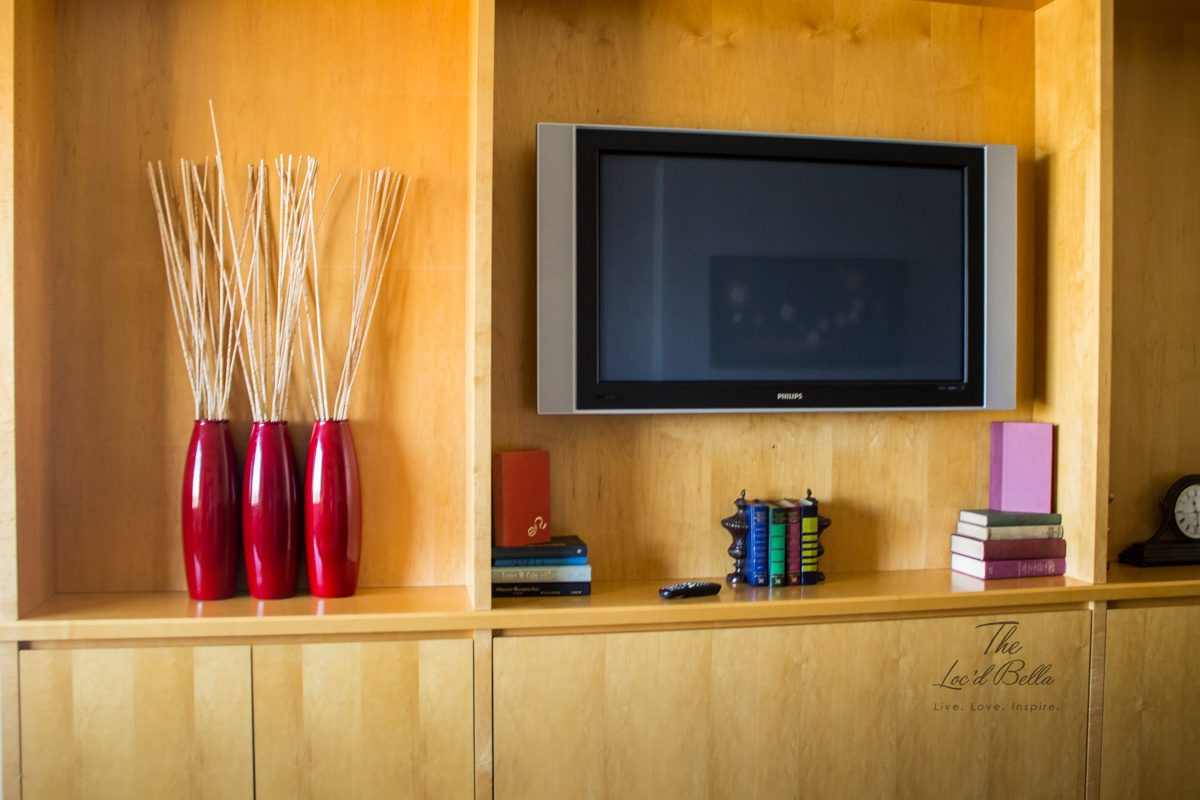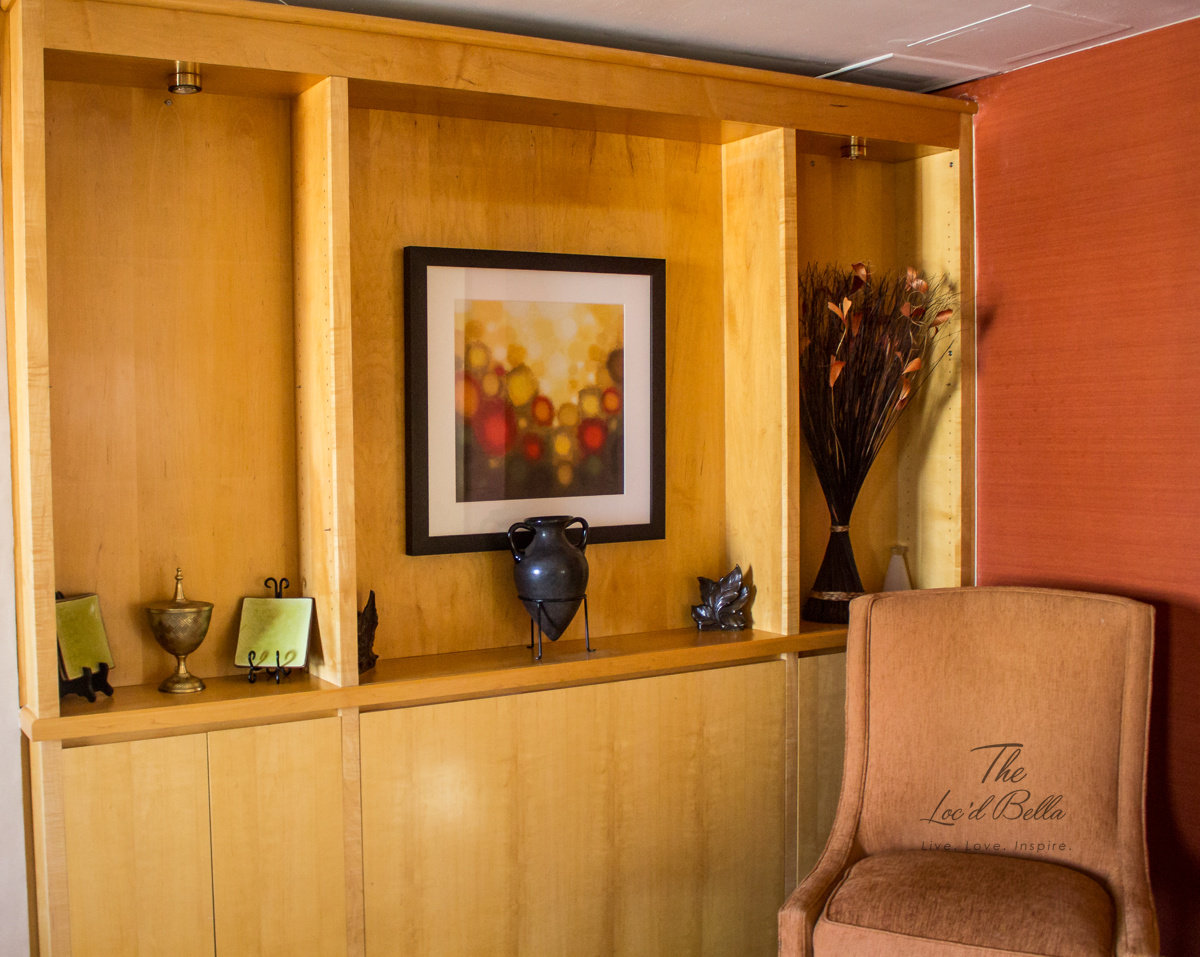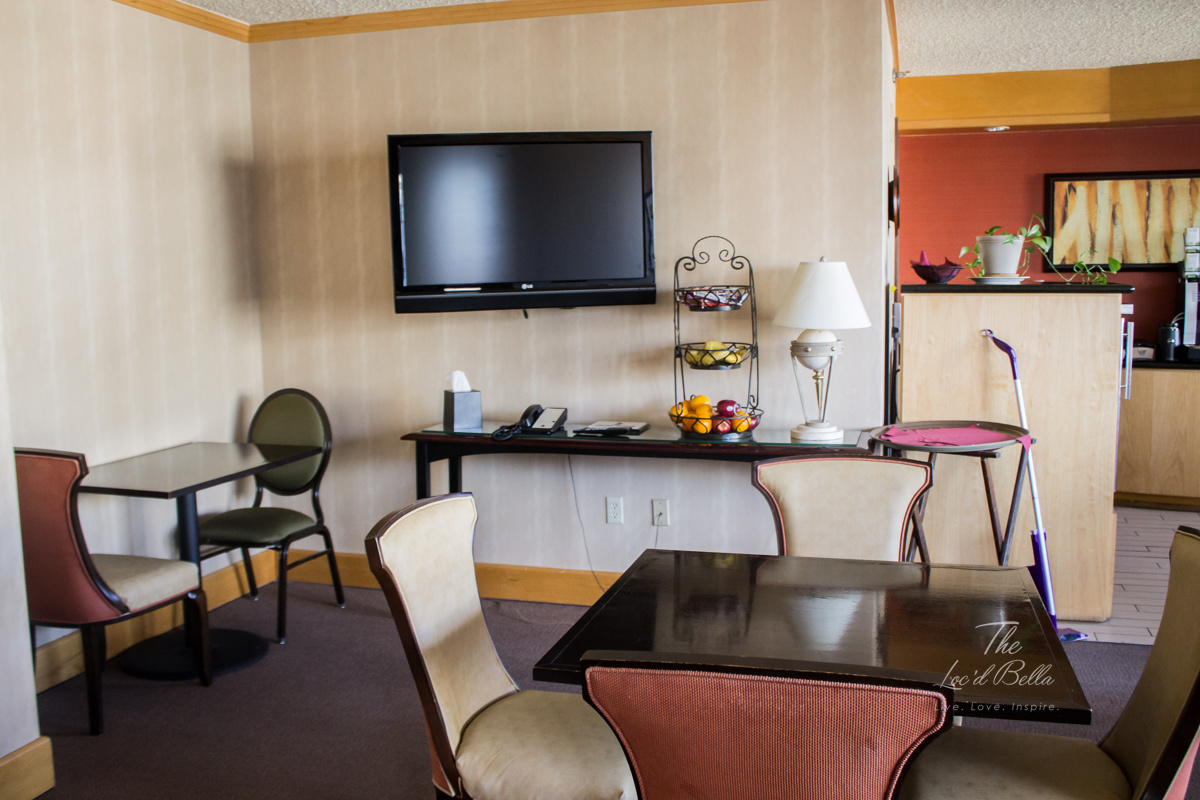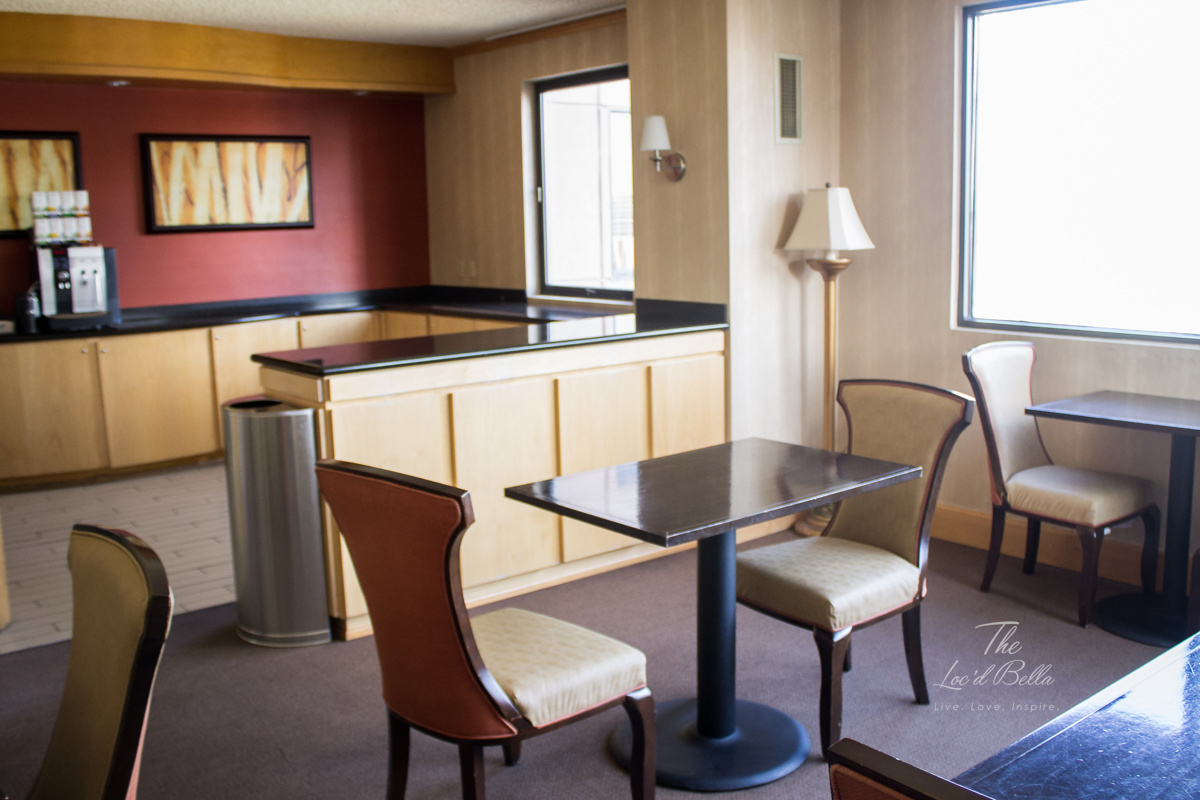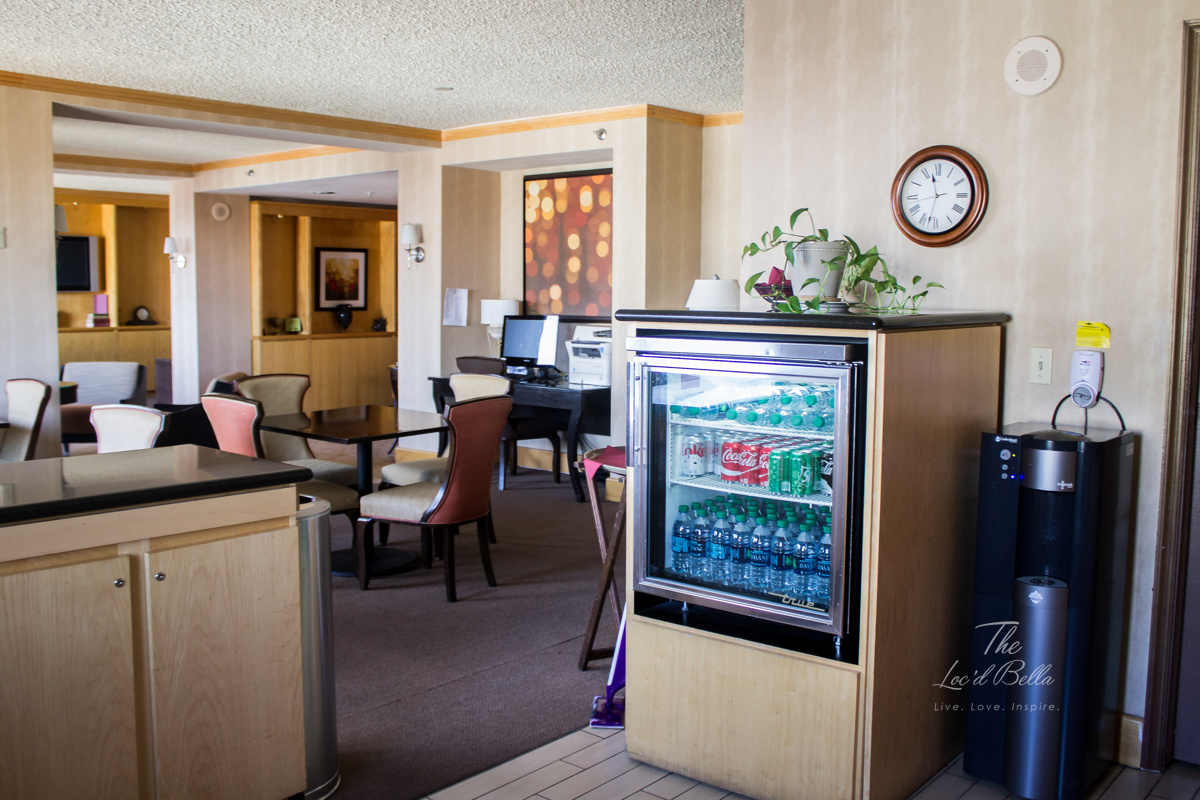 Thank you to the Manager, Jerry, for being hospitable and welcoming. We couldn't ask for a better staff and experience at this chapter.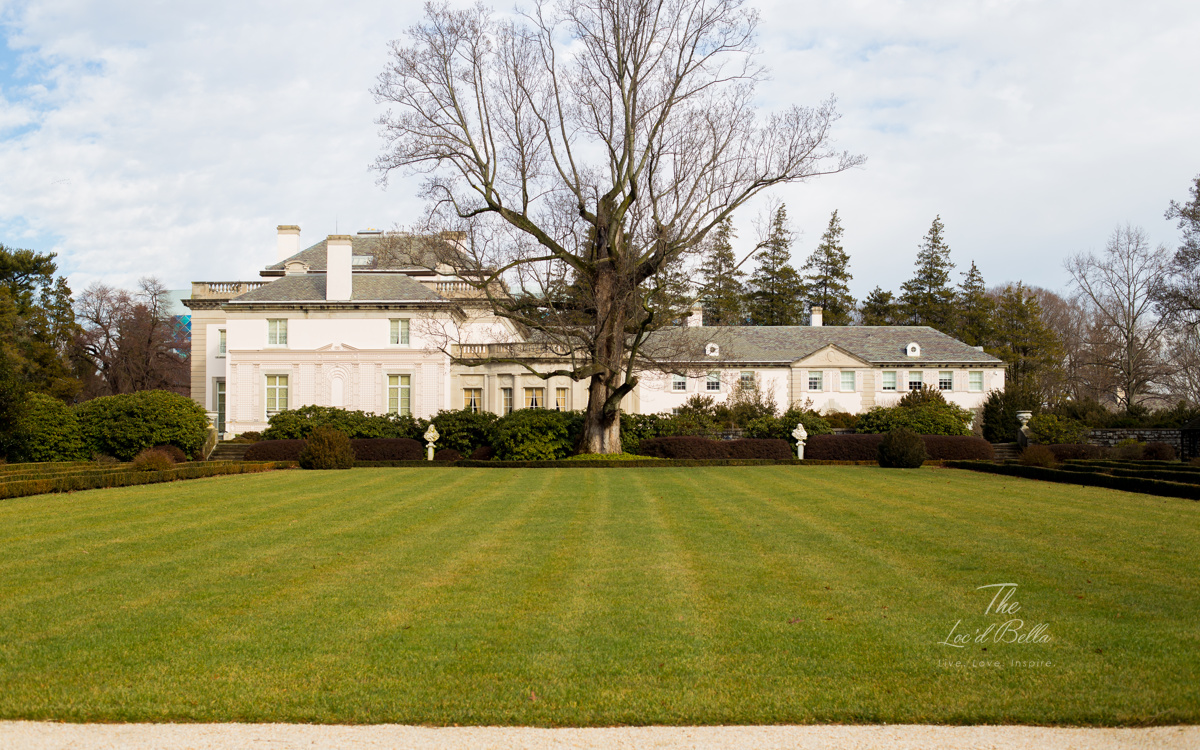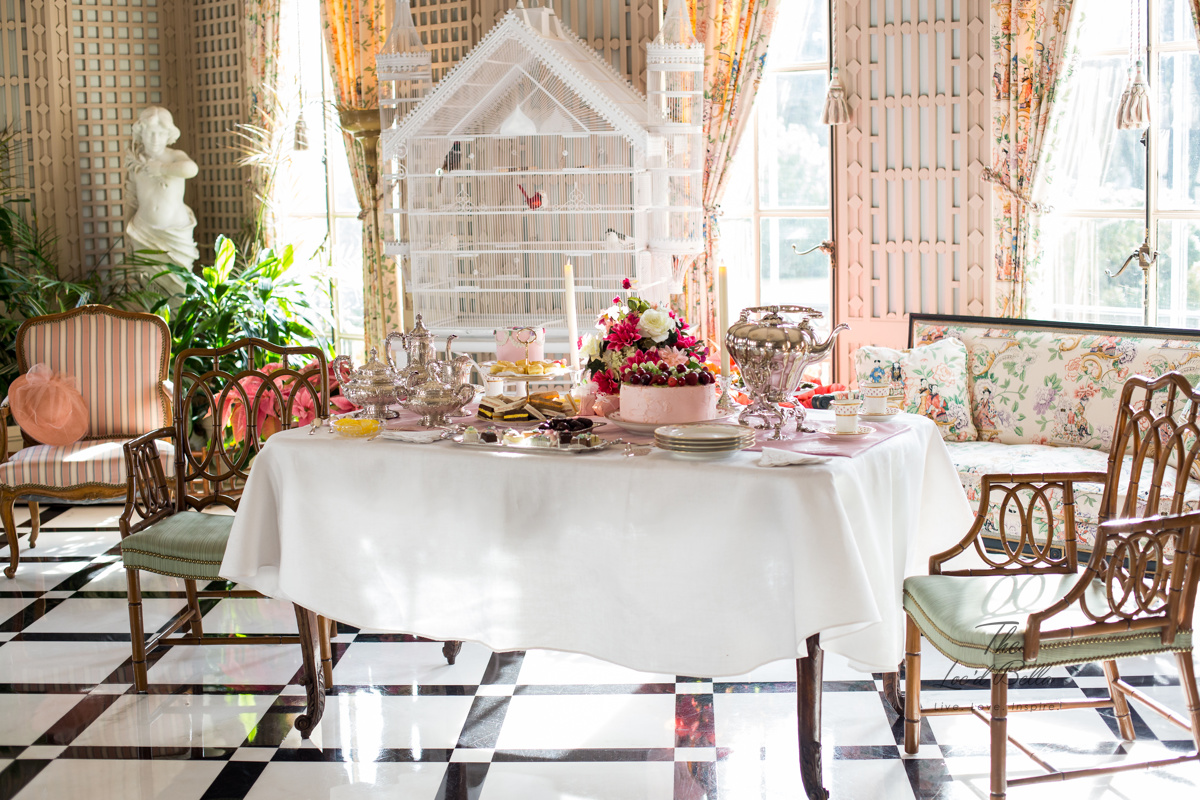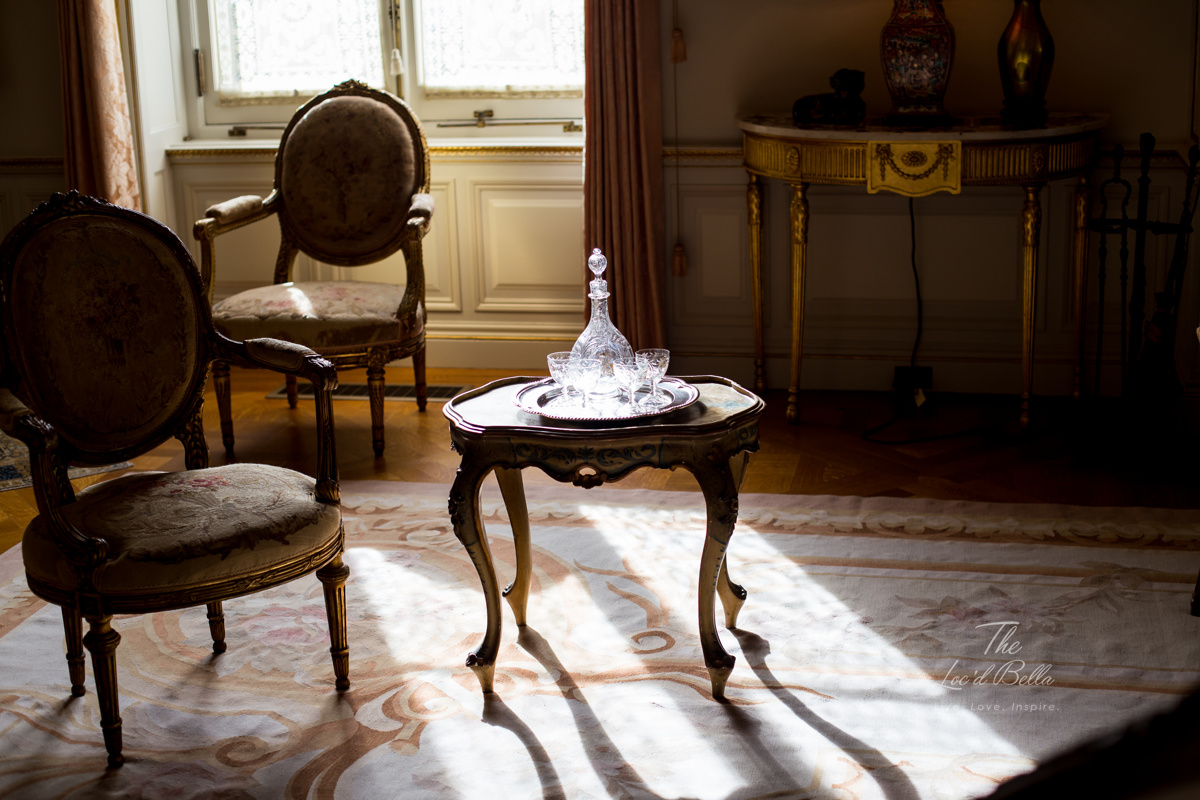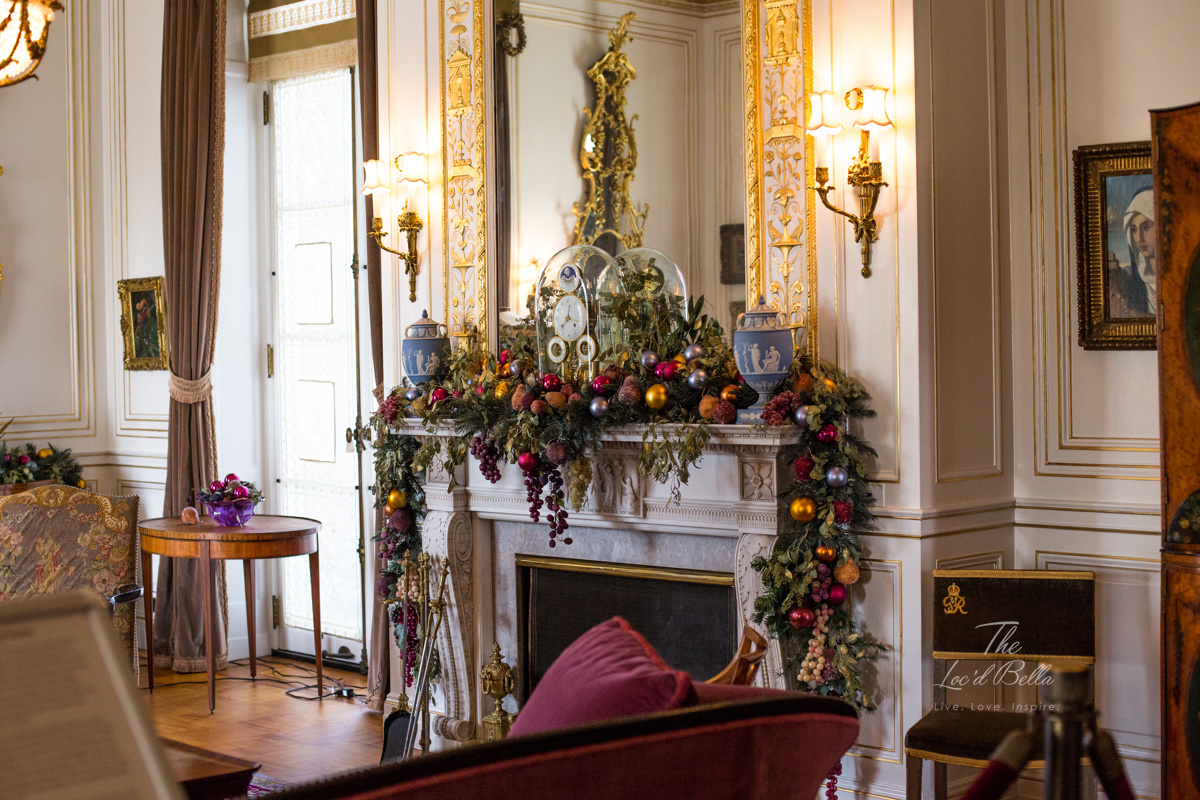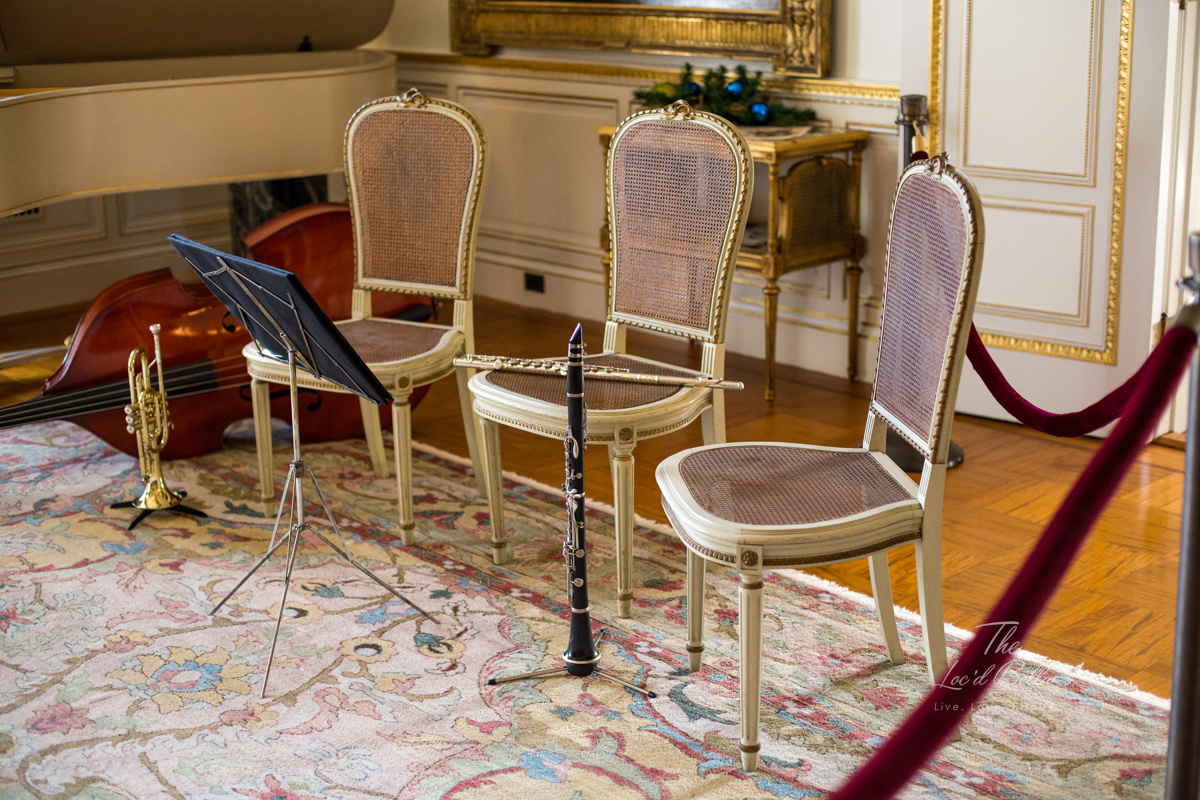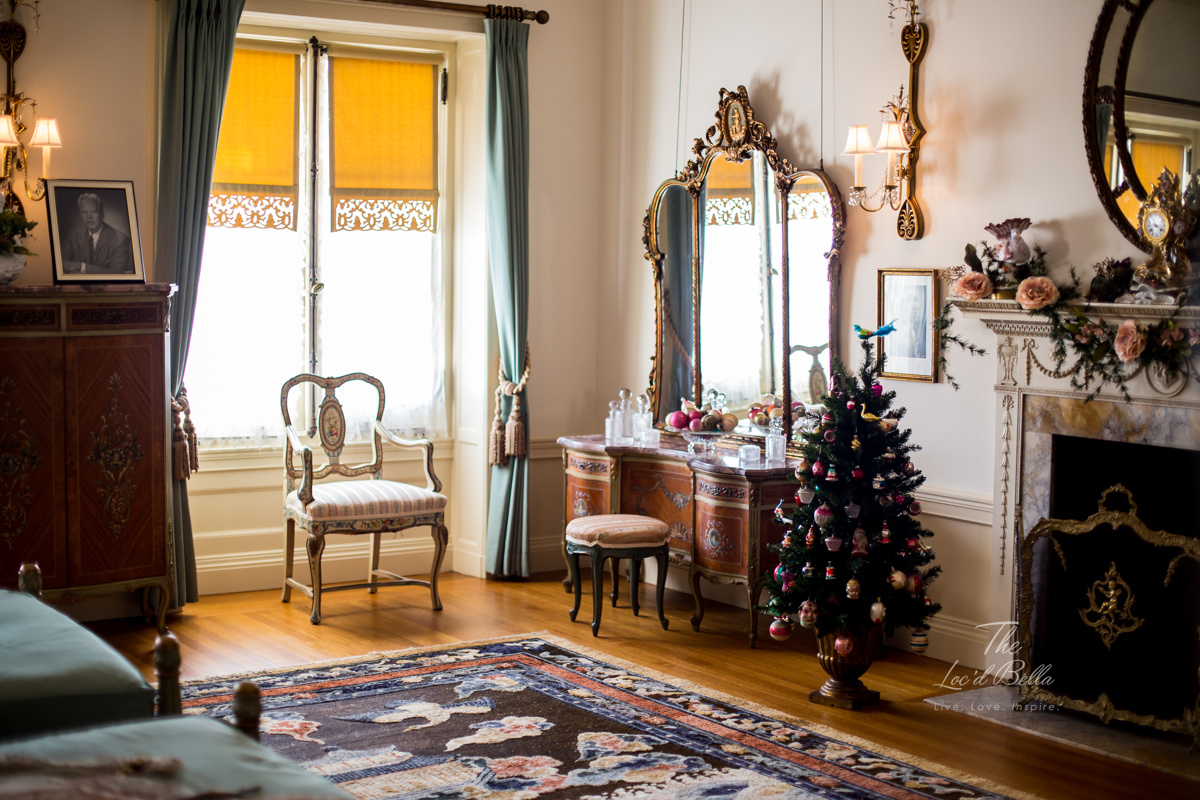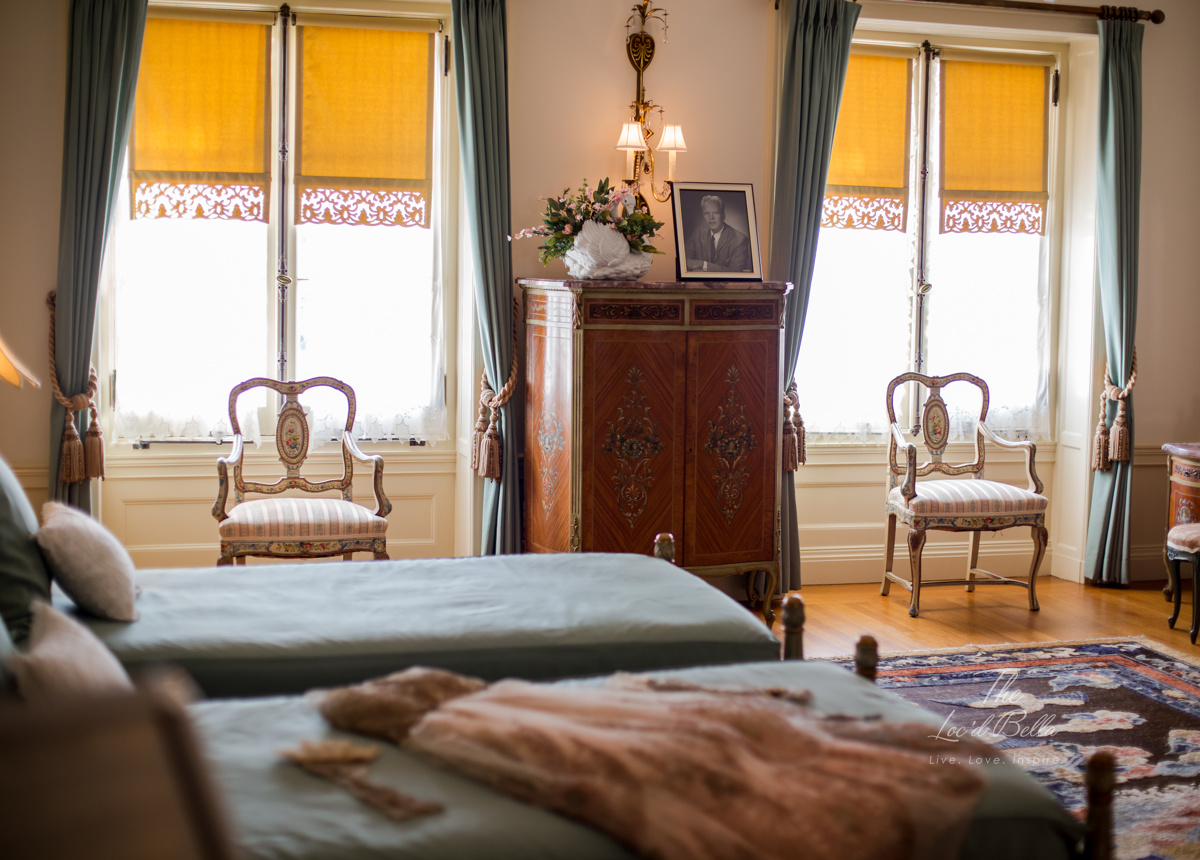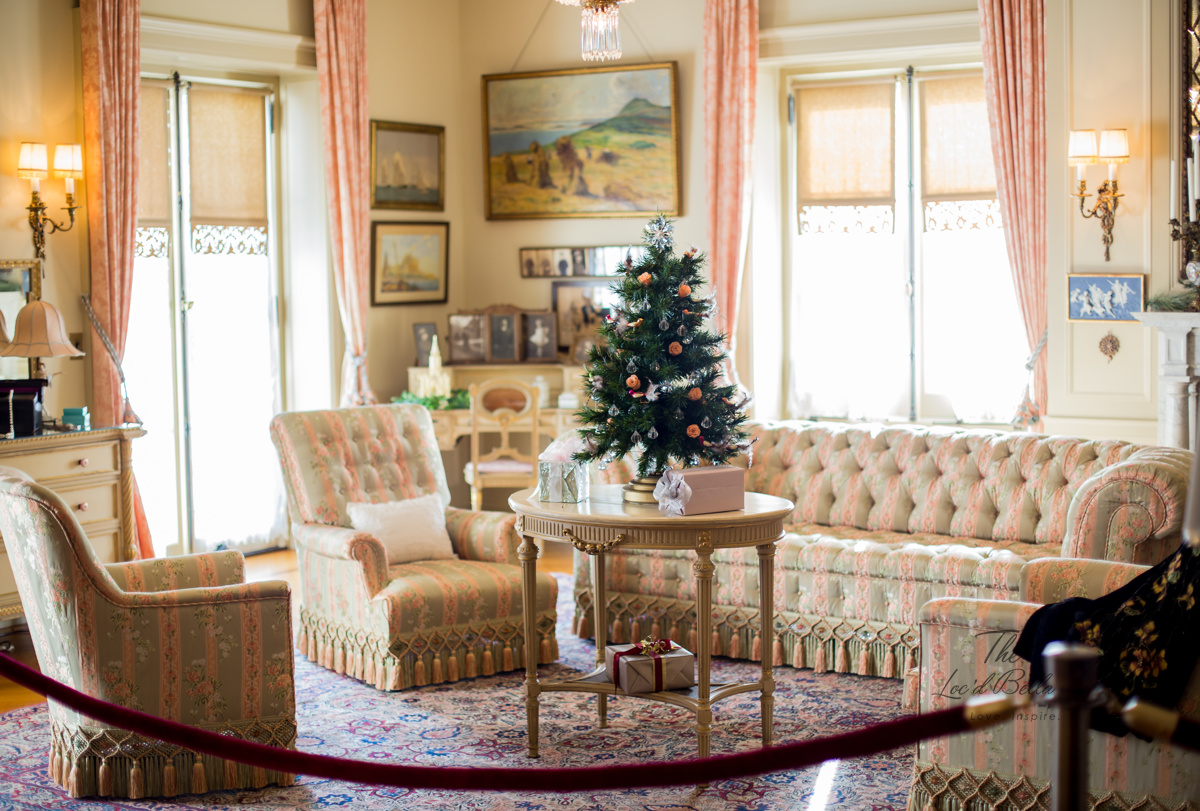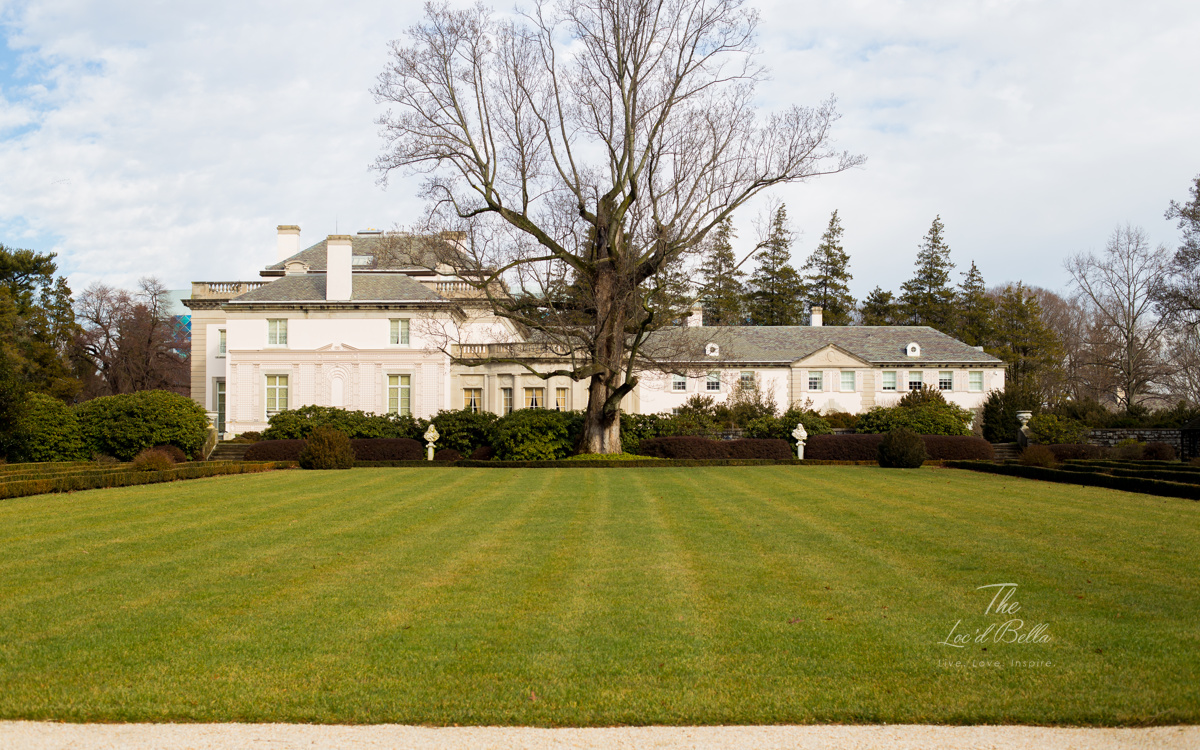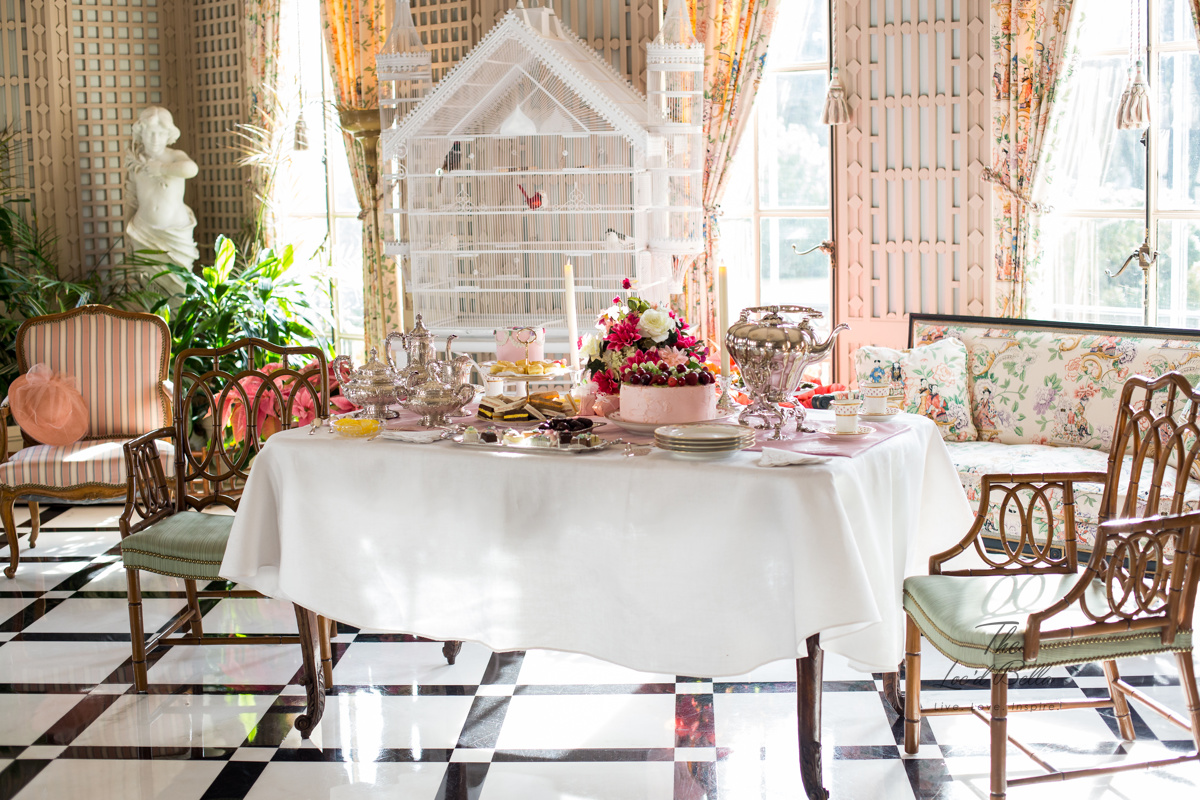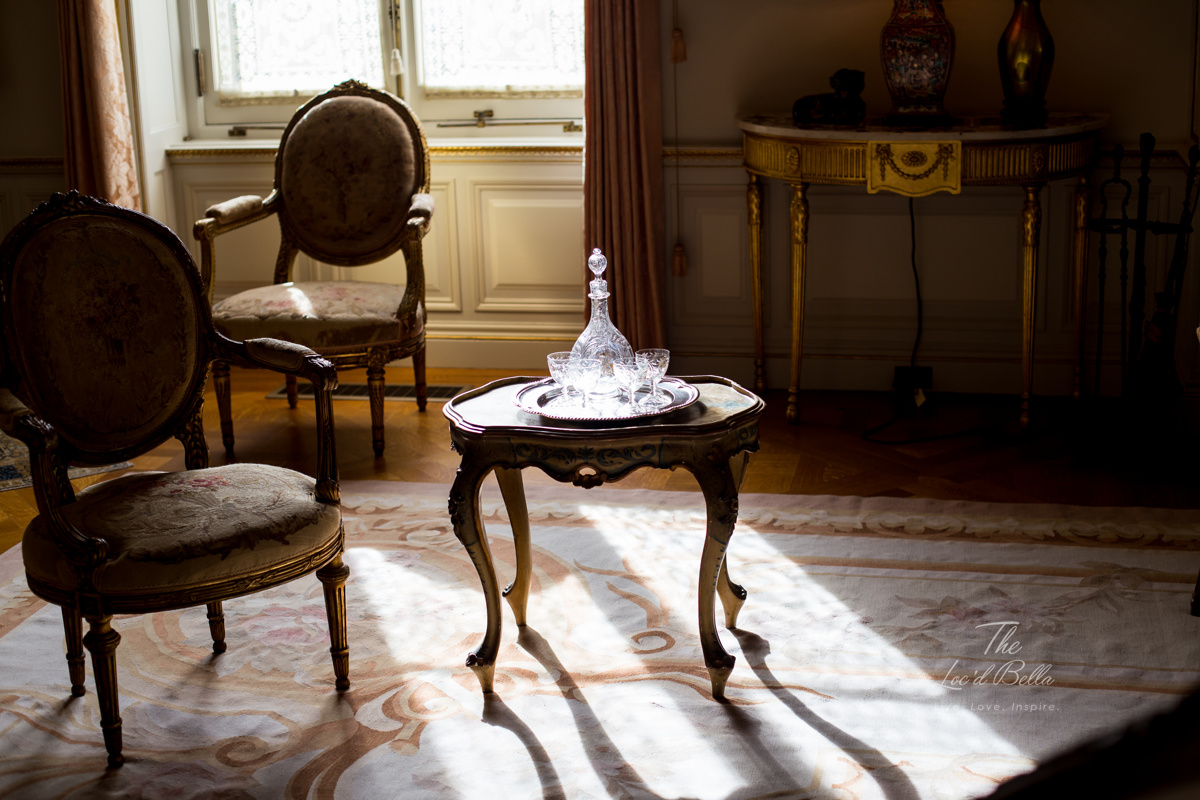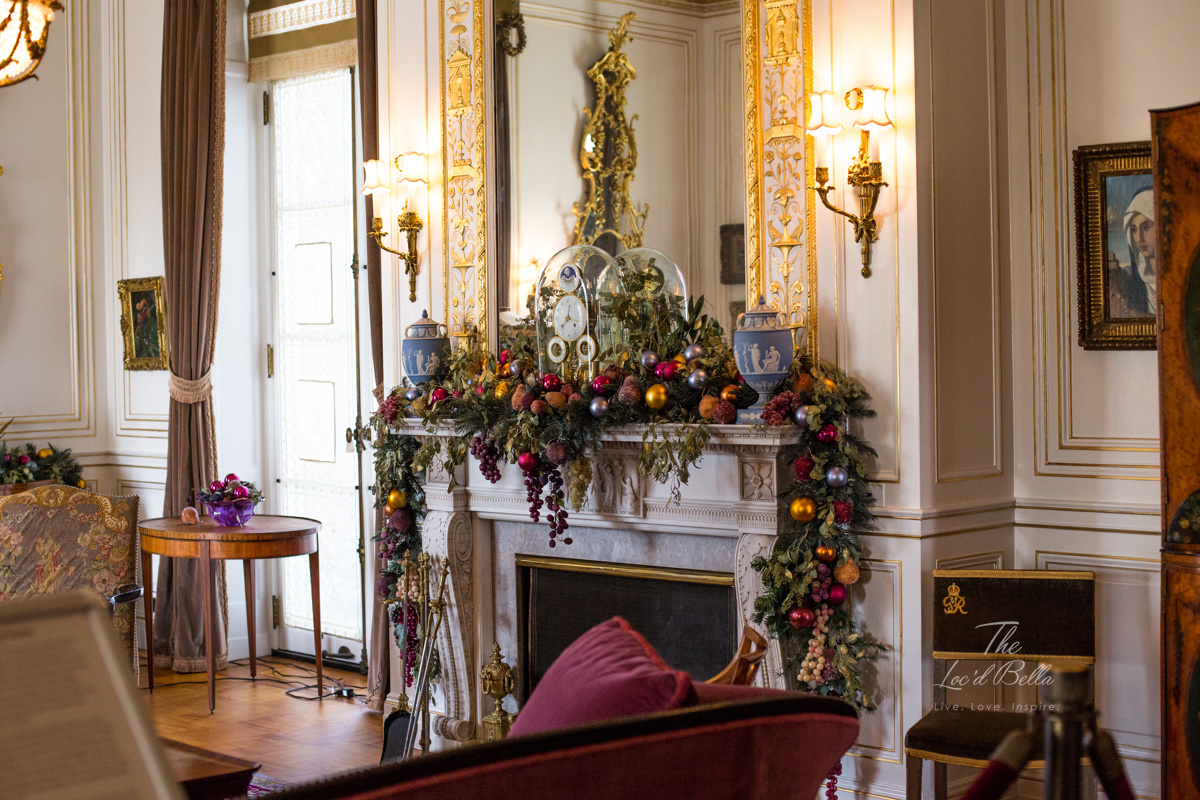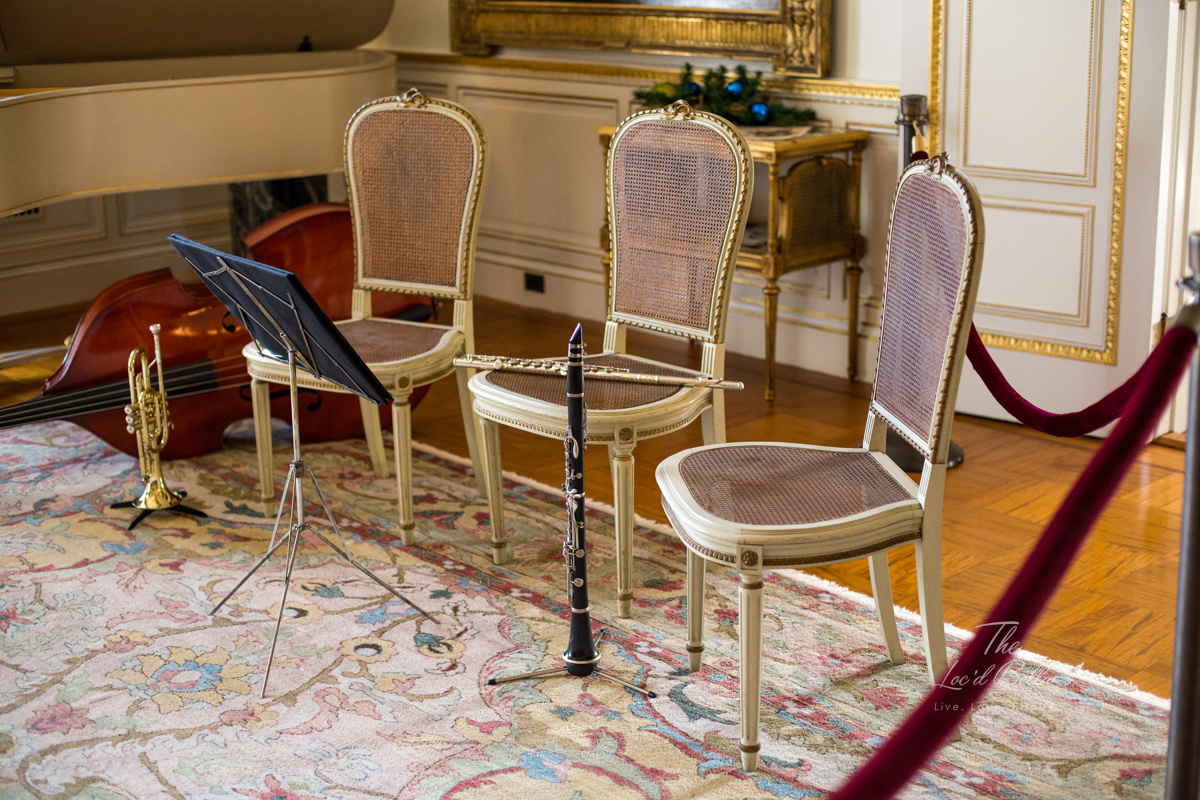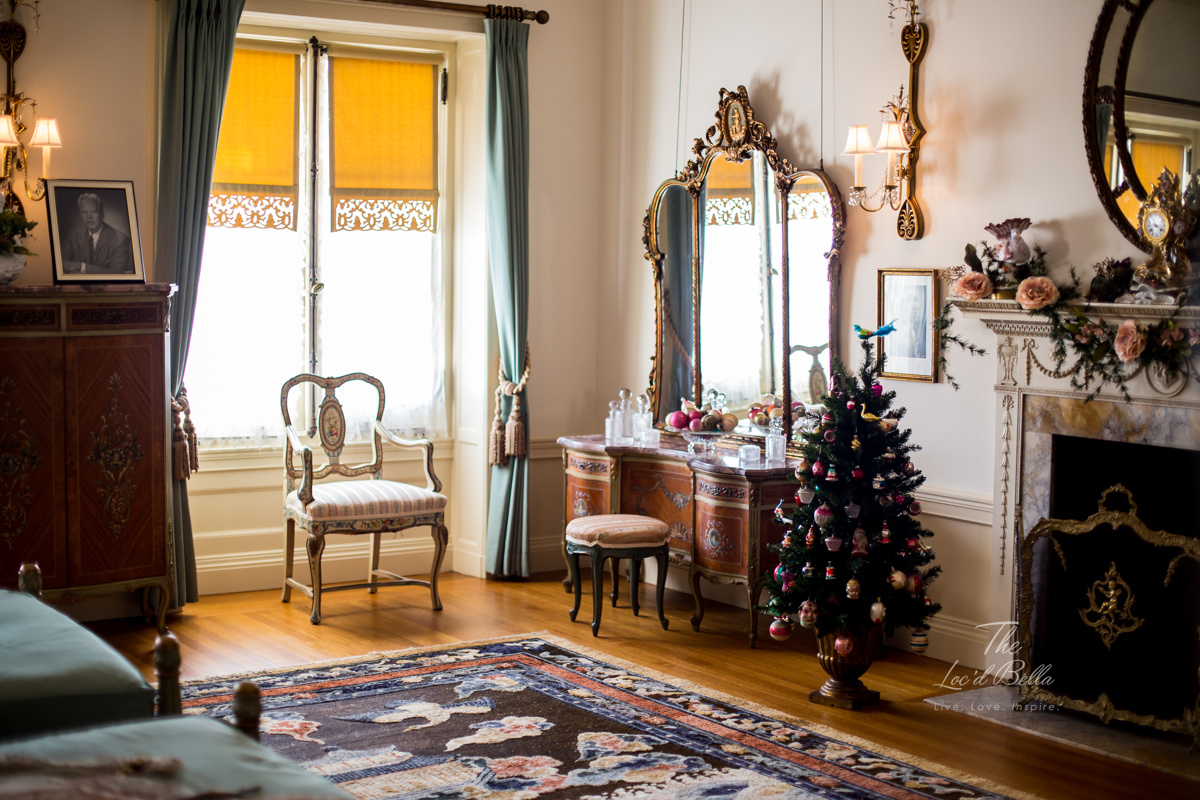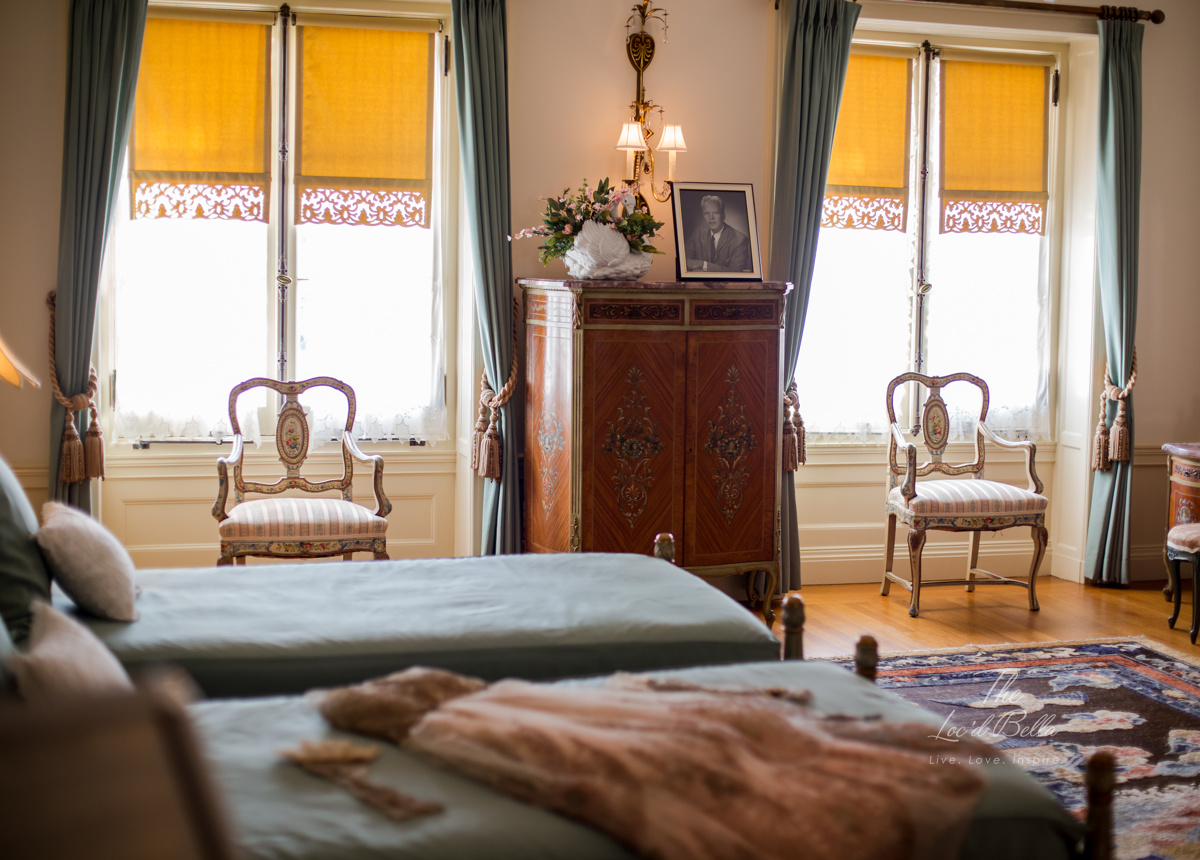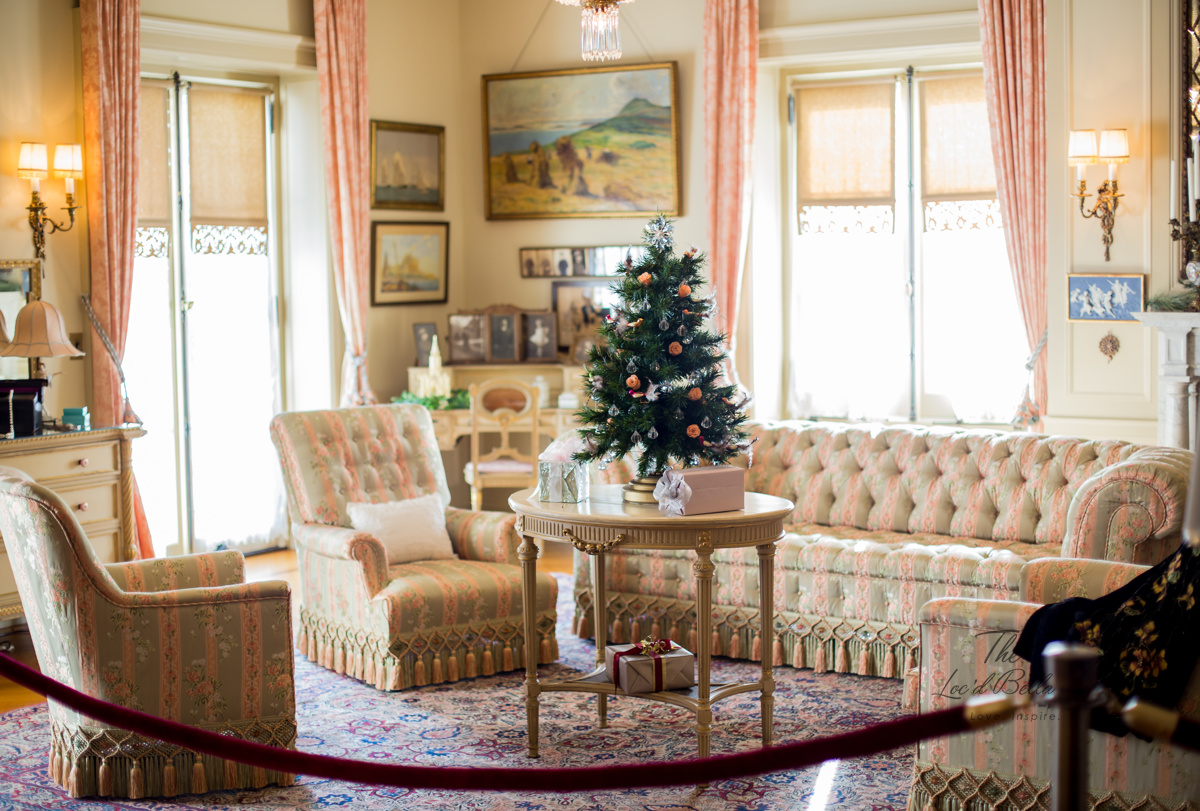 Let's keep it real for a second or maybe more. The Nemours Mansion & Gardens is hands down the biggest piece of historical land I've ever explored. The history behind it is quite simple; it was a gift from Alfred Dupont to his second wife, Alicia. I KNOW! Can I get an Alfred too?
Any who, the estate is about 3,000 acres and designed with the latest French style during that time in history. It has a Reception Hall with a ceiling of gold (YES! REAL GOLD) designs, a Drawing Room specifically for the women to gather and gossip, a Dining Room with the most expensive decor and utensils you can dream of, and not to mention a Bowling Alley in the basement. This is all just a tiny bit of the amenities you can find in this mansion. I can only imagine what it was like living with the Duponts.
Am I jealous? Just a little bit. Would I give anything to go back in time and become Alicia Dupont? HECK YES!
--
B. Dupont Environmental Education Center
Keep in mind, we visited during the first week of January, so the weather was not the warmest. However, you can imagine what it looks like during Spring.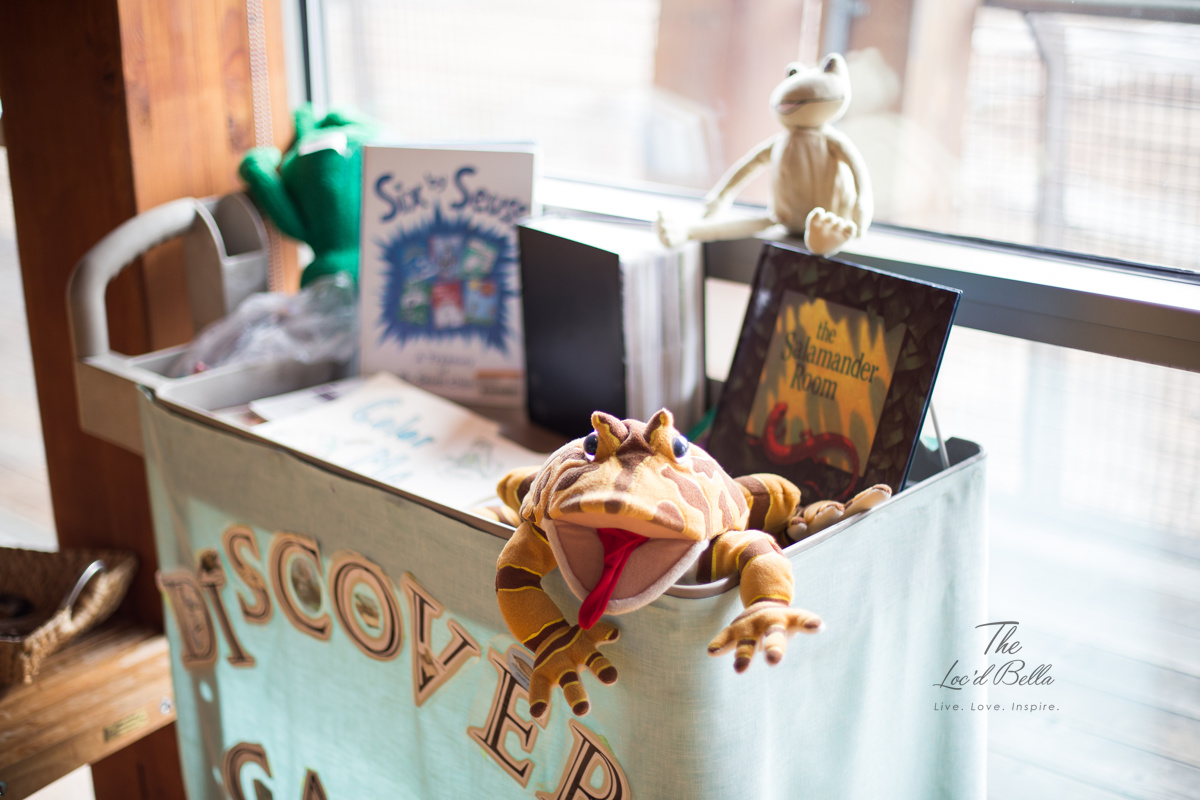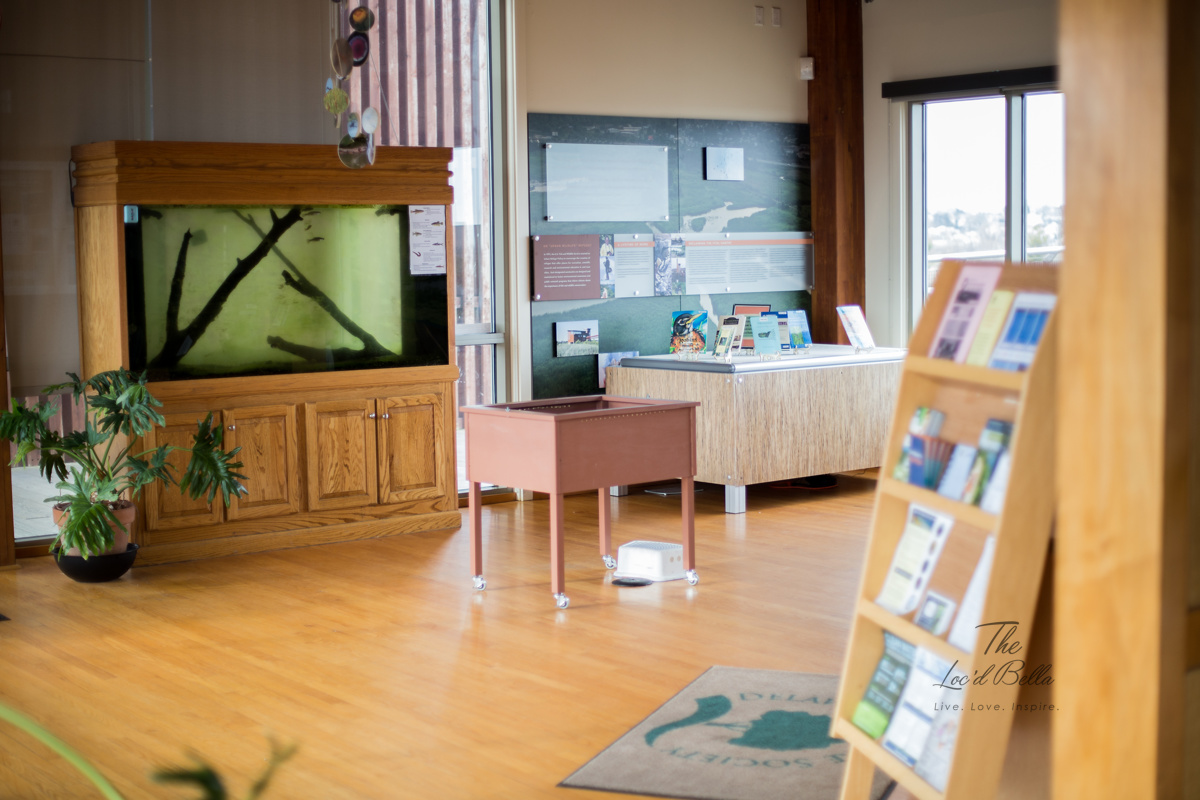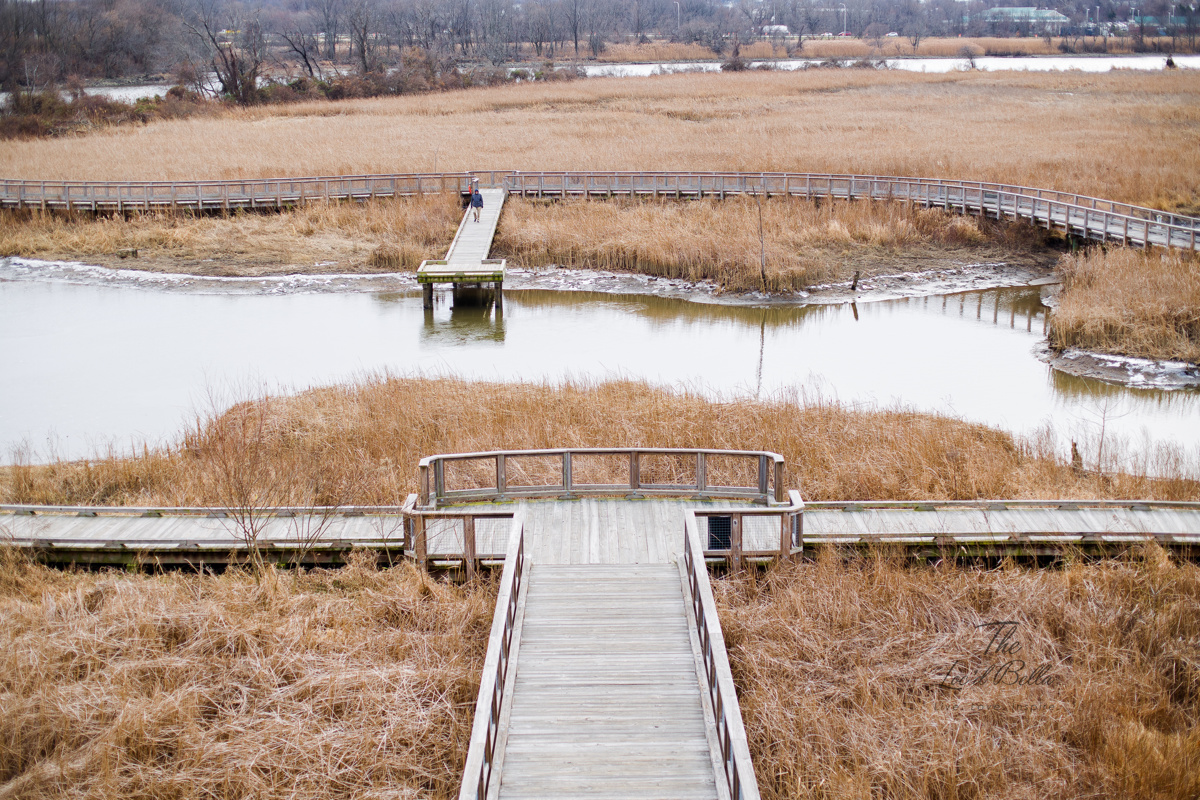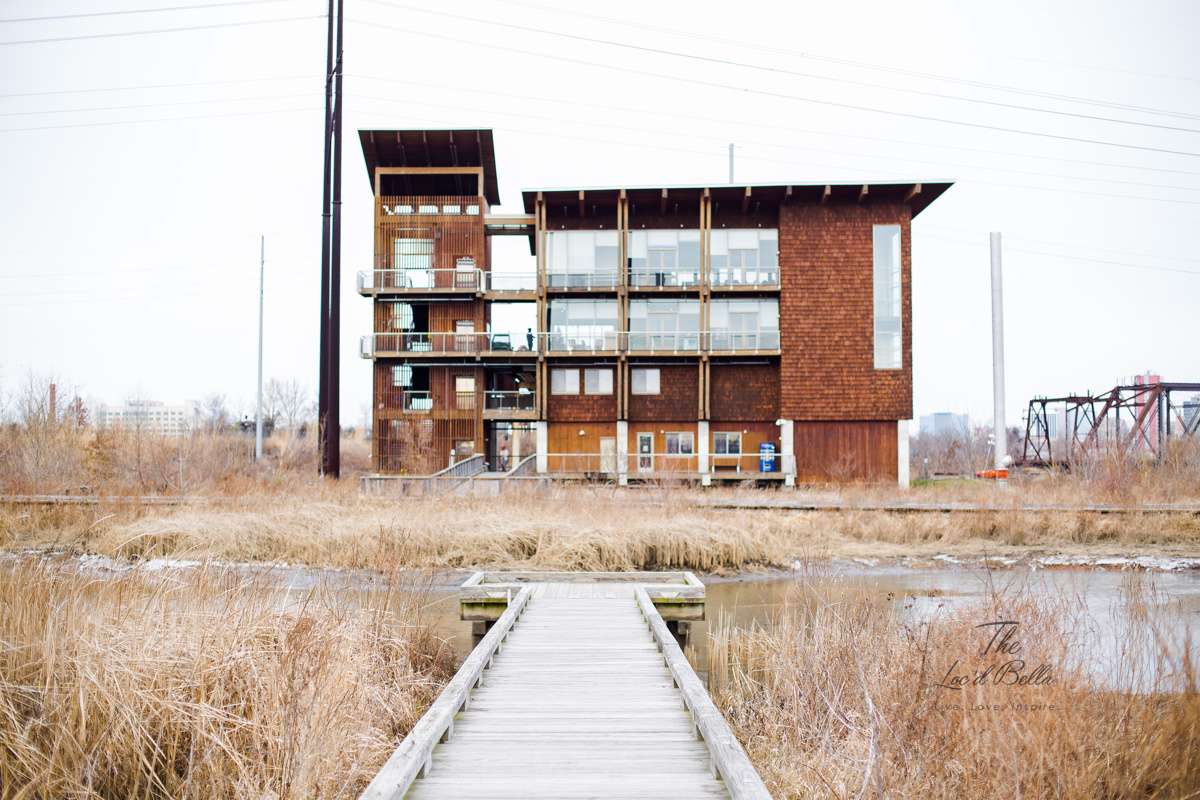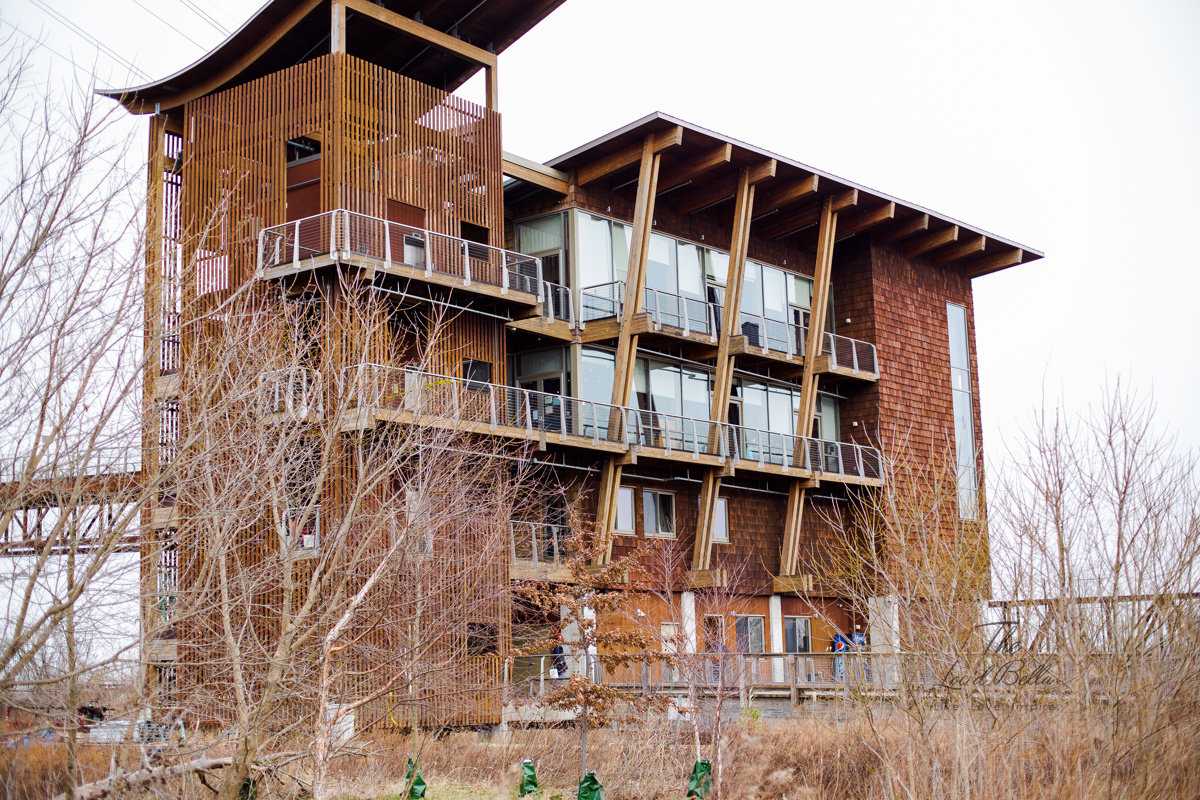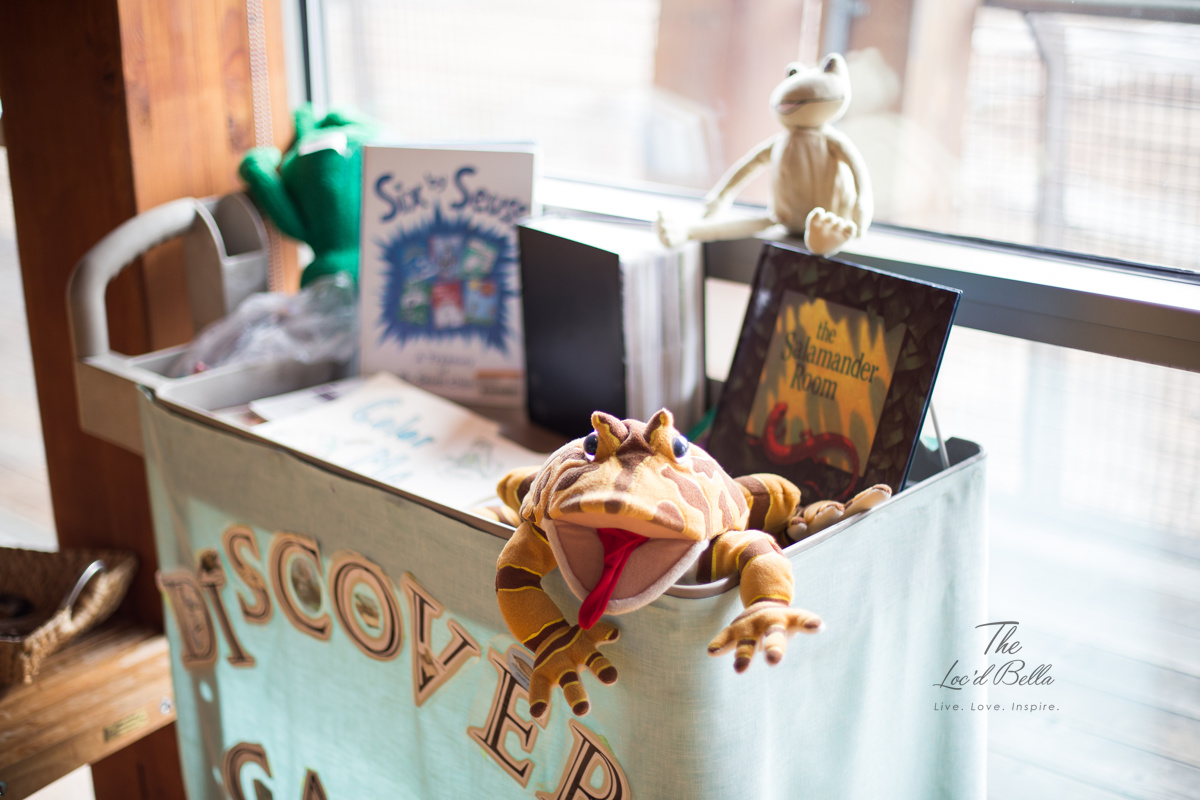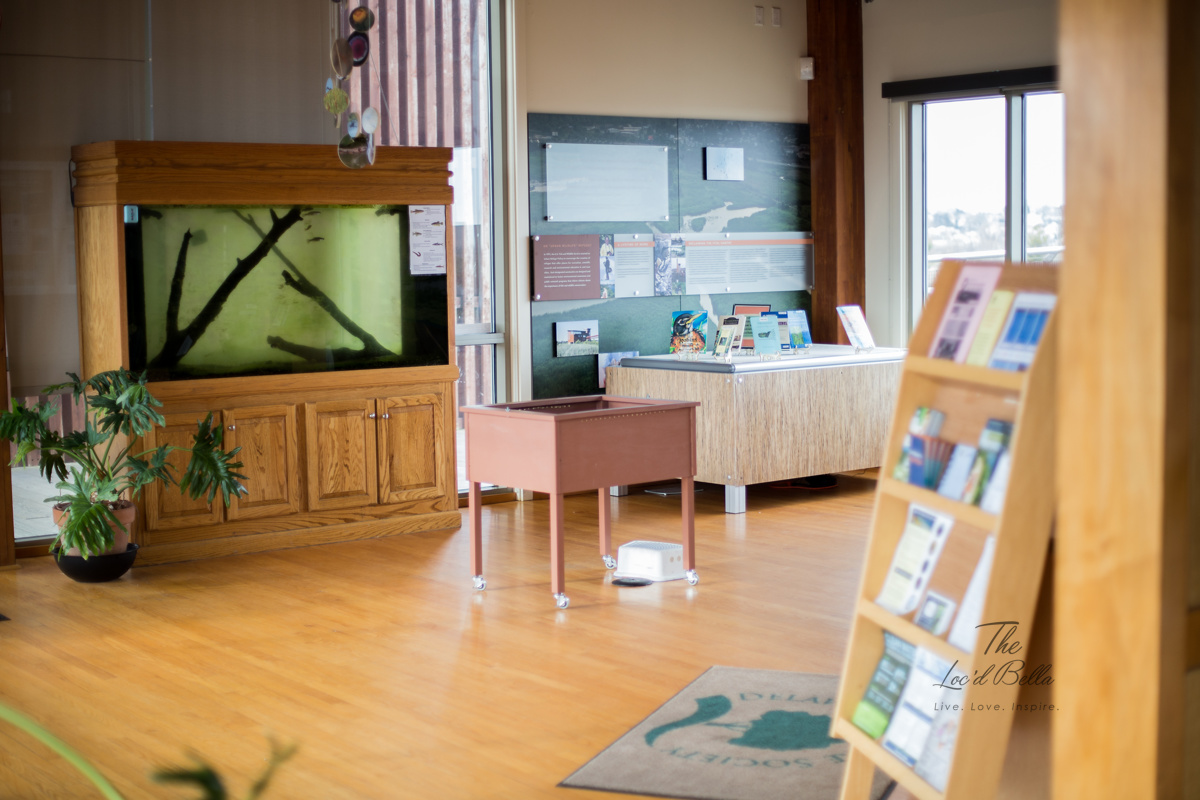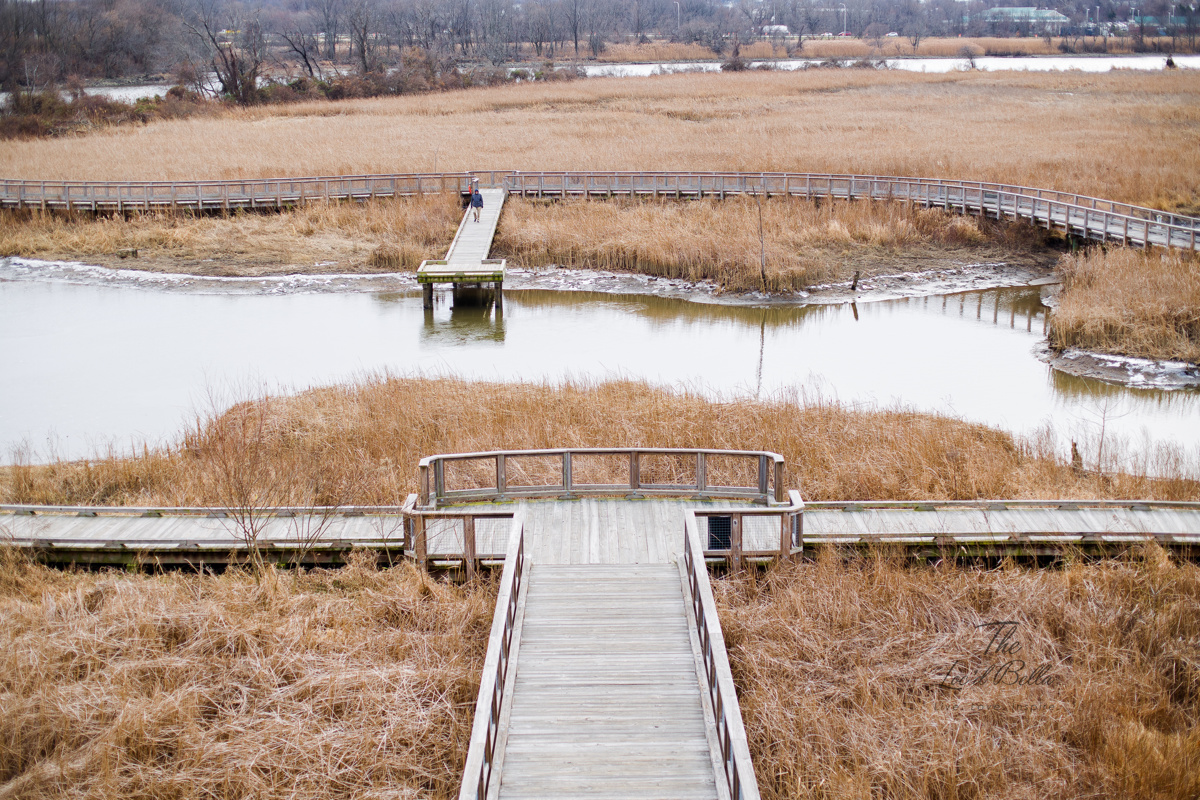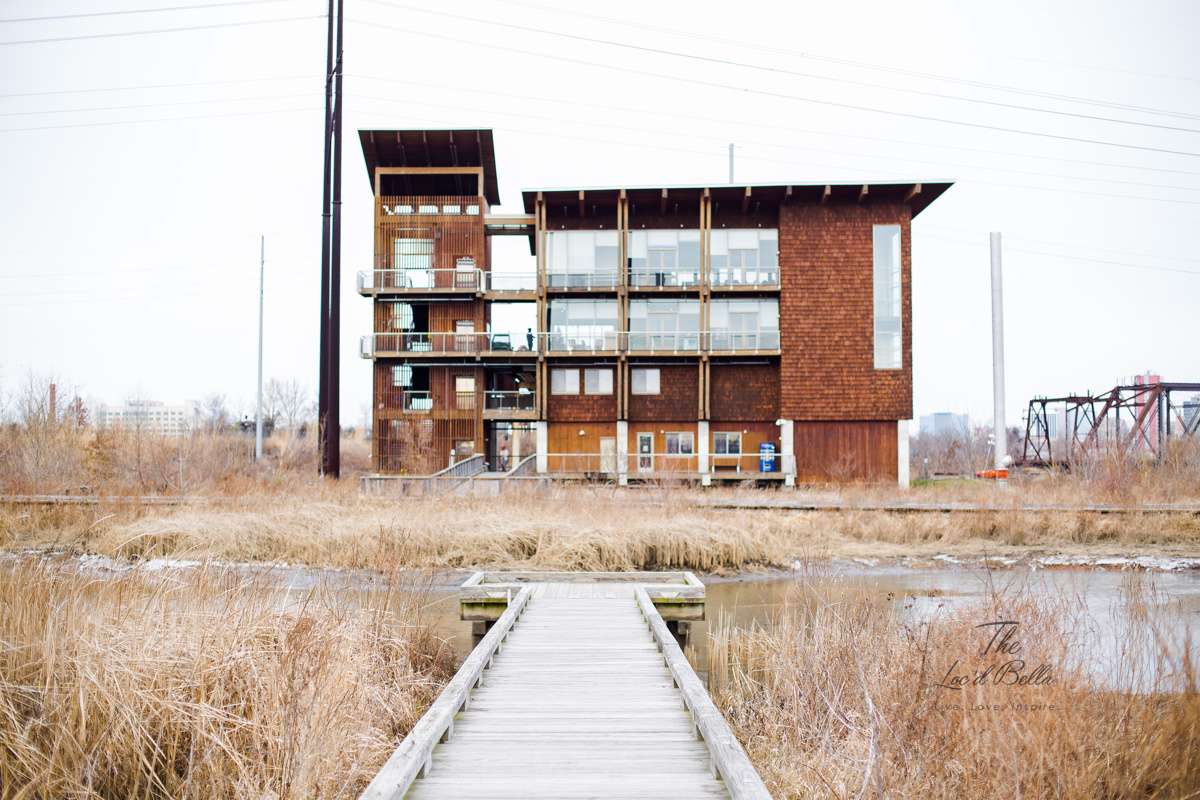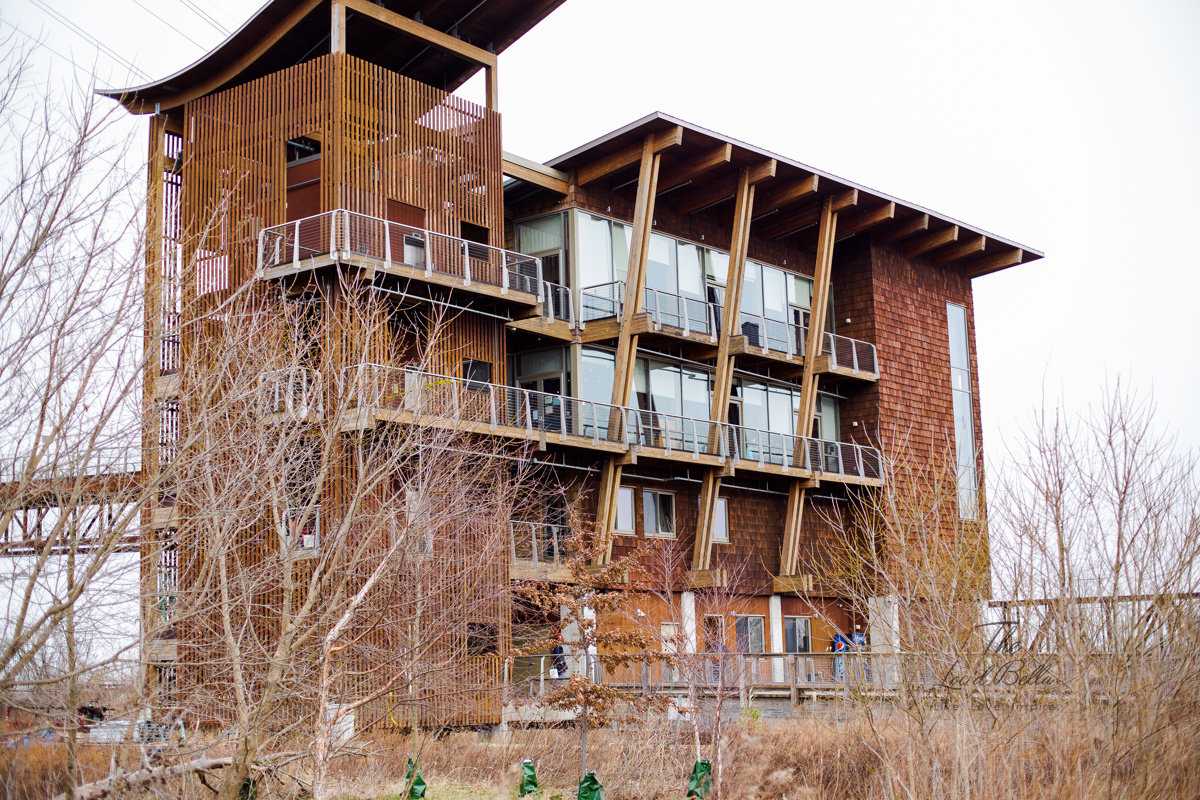 When Sara mentioned heading over to the Dupont Environmental Education Center, my first thought was "WHAT?". Then we showed up and I was in awe. The DEEC is a very special place you need to visit. From there, you can view the city of Wilmington and enjoy where the Christina river and marsh meet.
This marsh is about 200+ acres with fresh water all year round. Even the water levels change, somehow, it manages to remain fresh. Some say that because it is a refuge for butterflies, turtles, hibiscus, beavers, and other wildlife, the animals help in keeping the water clean and filters out all the pollutants that come in. Are you fascinated yet? Ok! Keep going!
Not only do they aim to improve the environment and protect the wildlife, they also provide educational classes/workshops for both children and adults to stop by and learn about the marsh, its inhabitants, and how to be a great citizen to them.
I'm not going to lie by omission and not mention my connection with the snake in their reception area, however, I'd definitely suggest trying to connect with our little friends down by the marsh. It would change your perspective on life.
--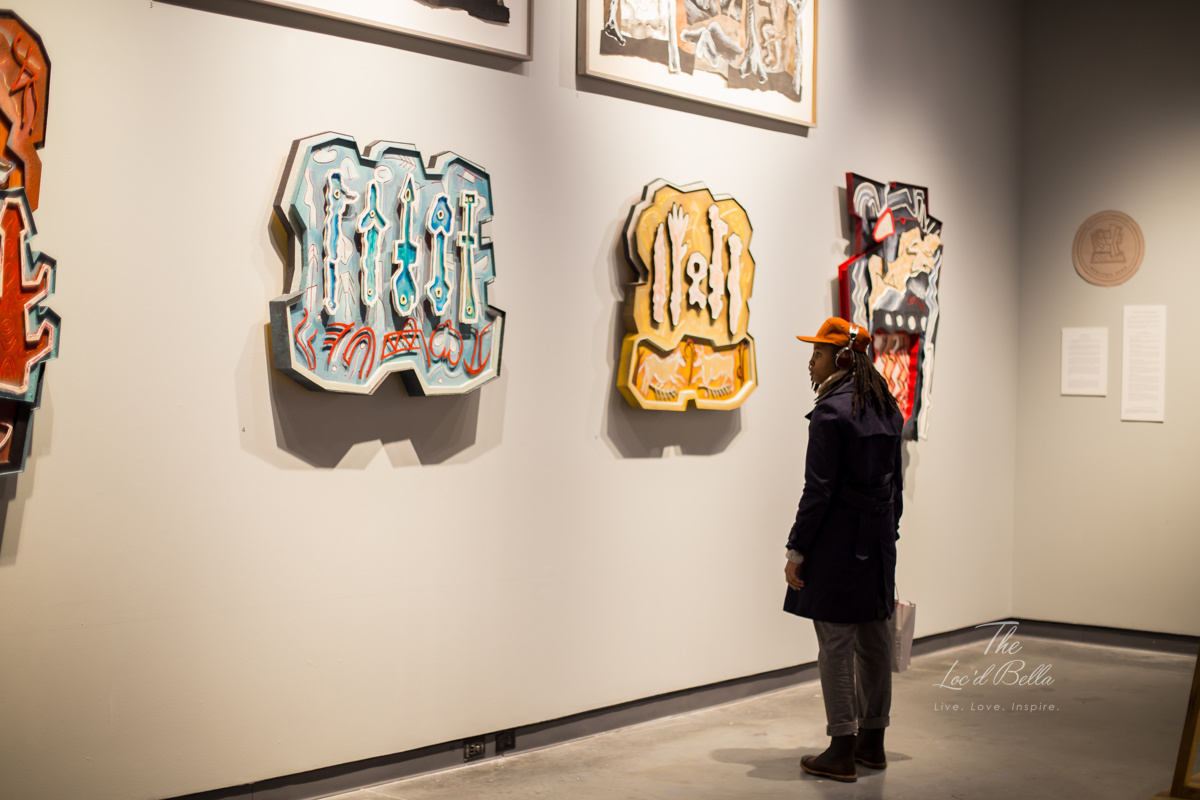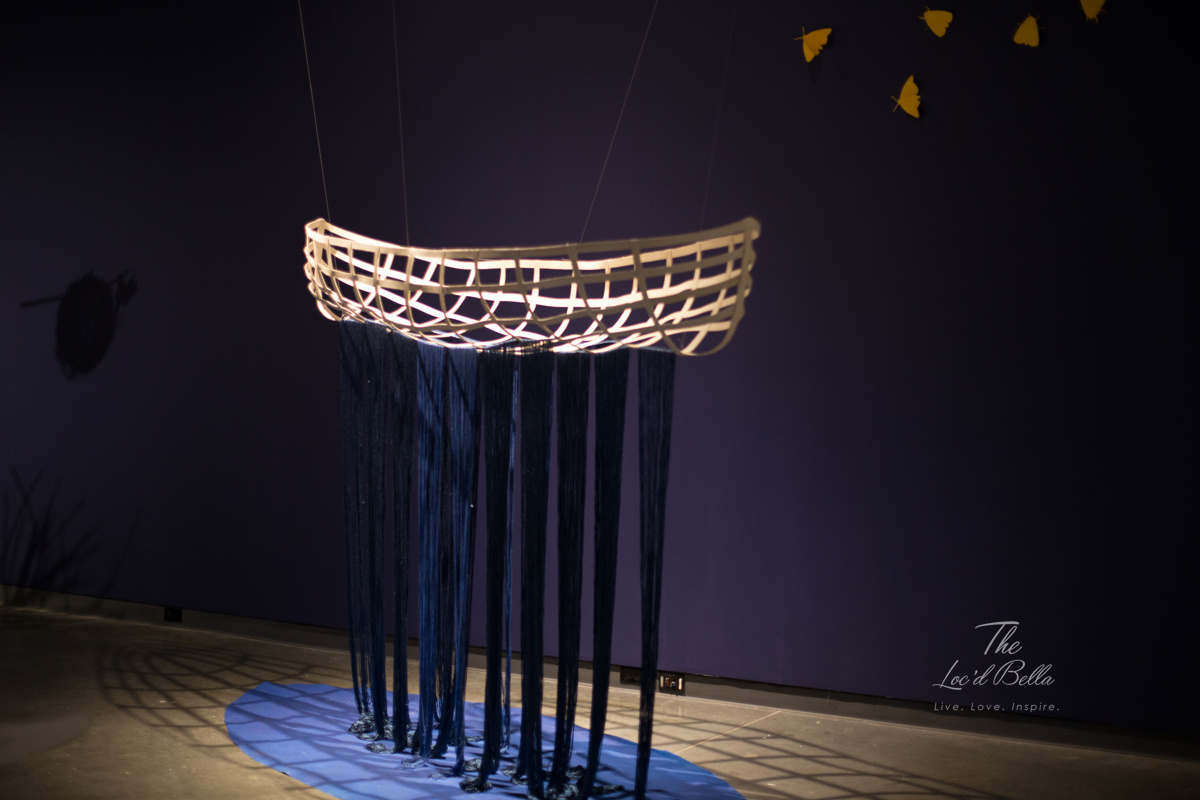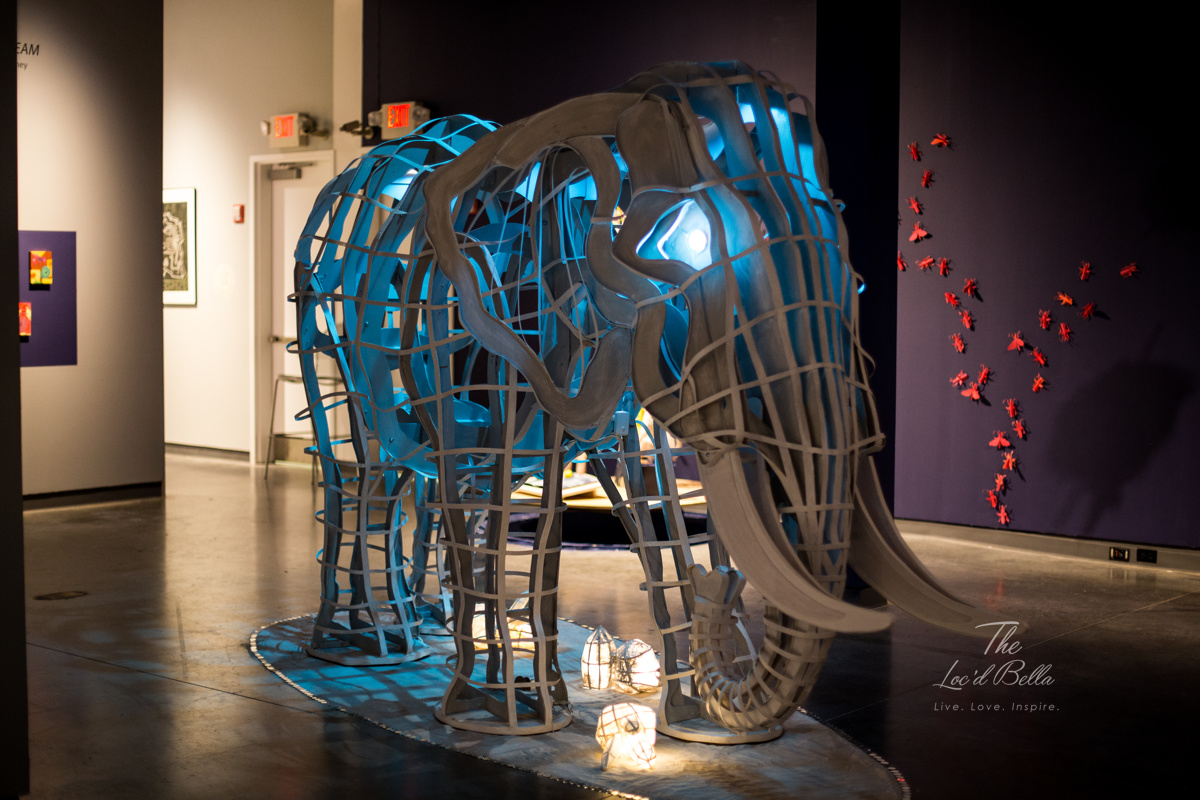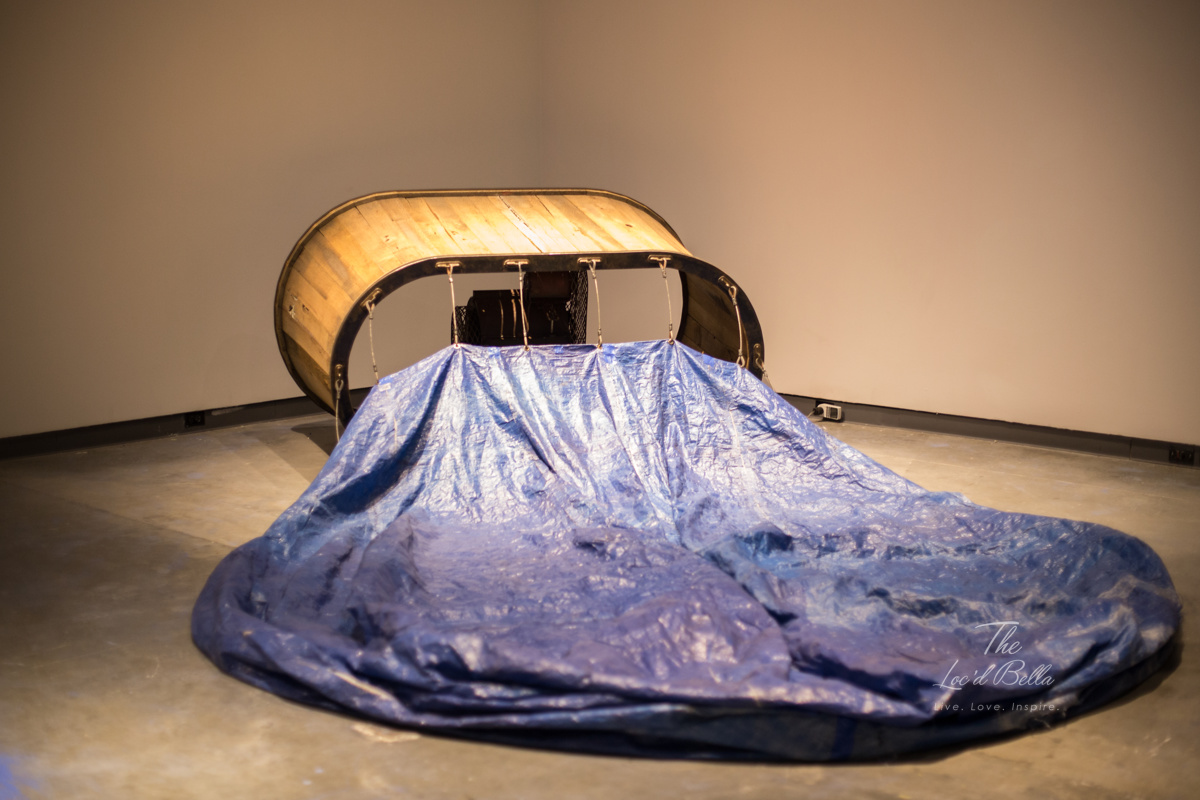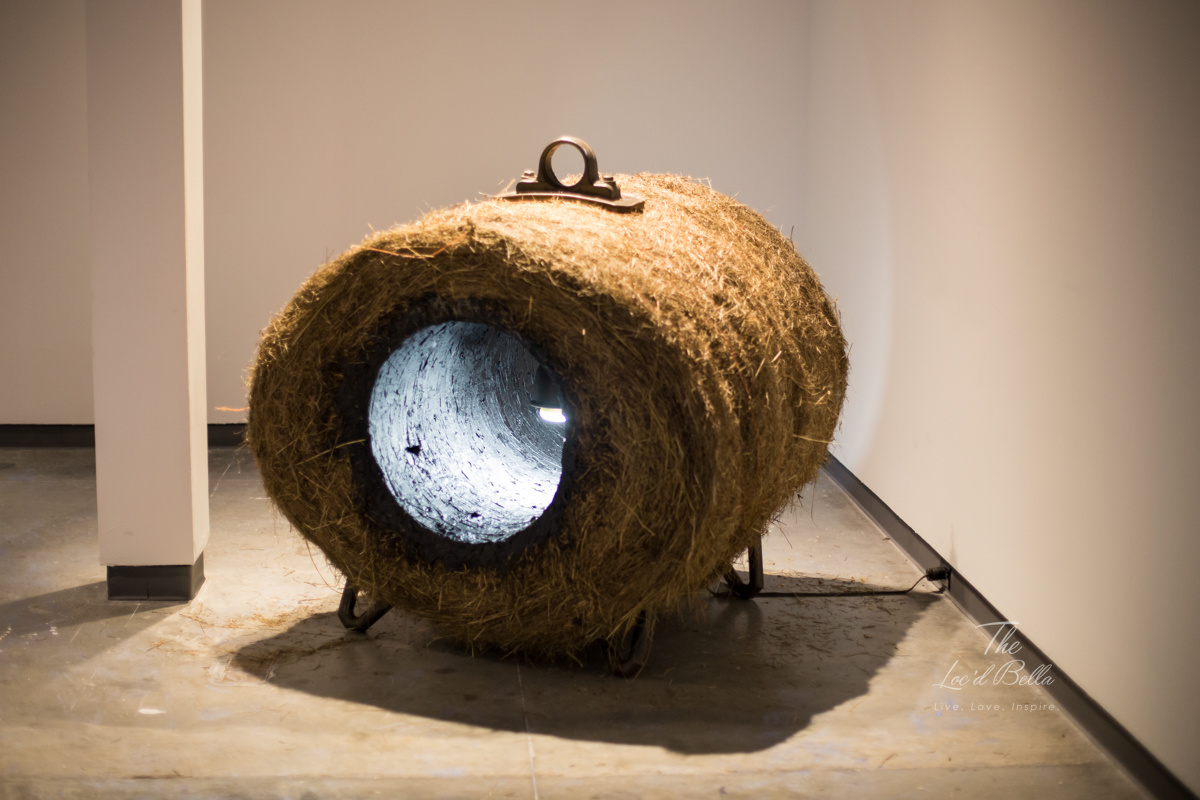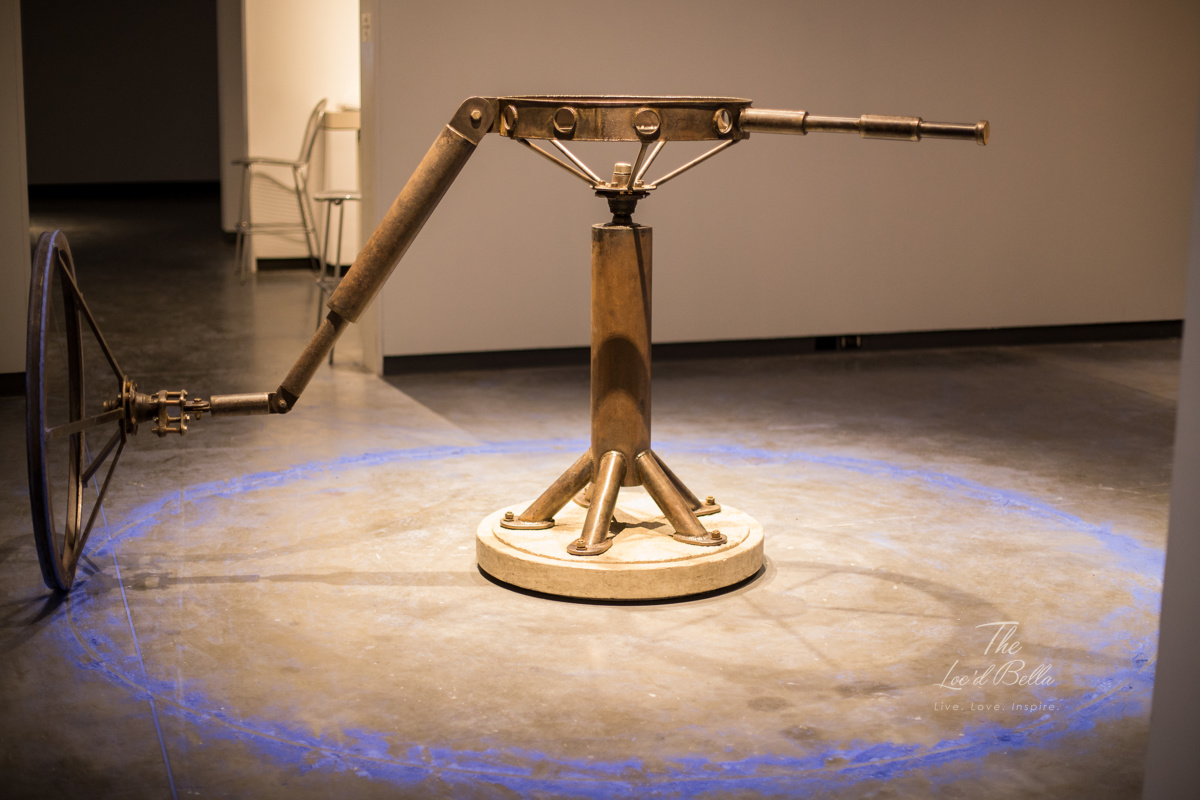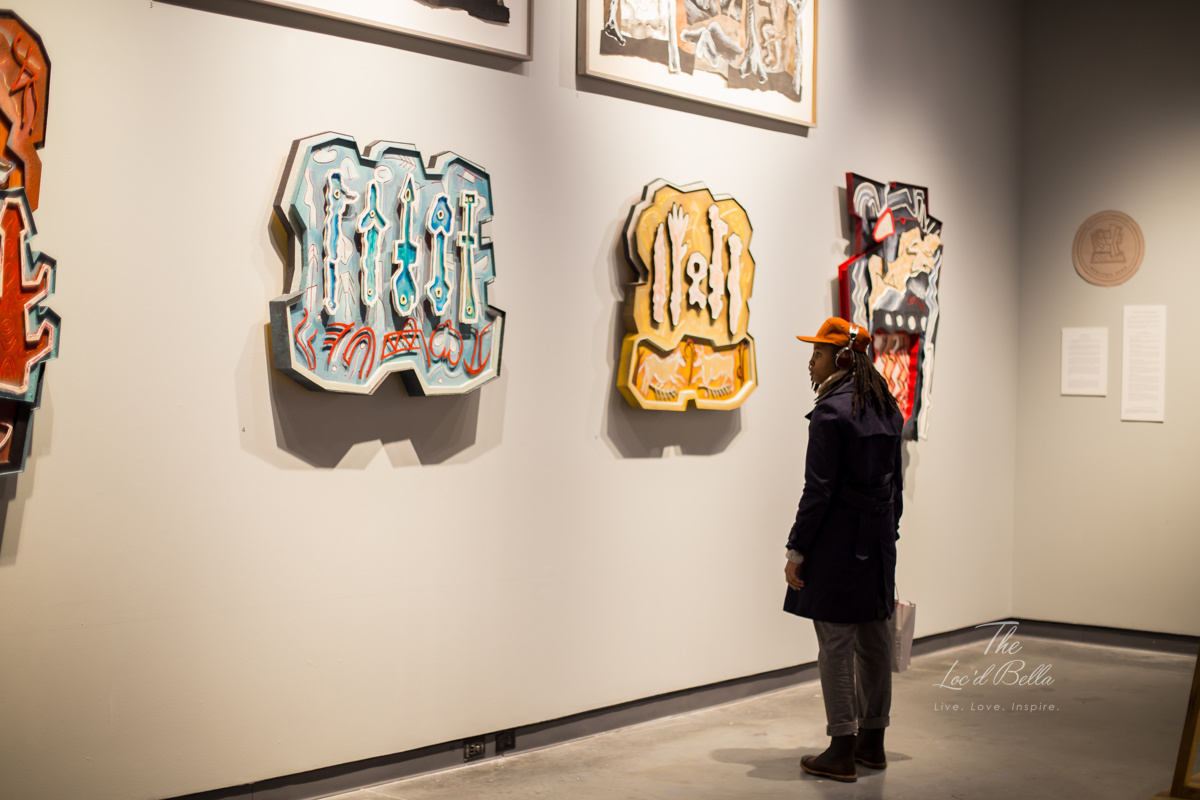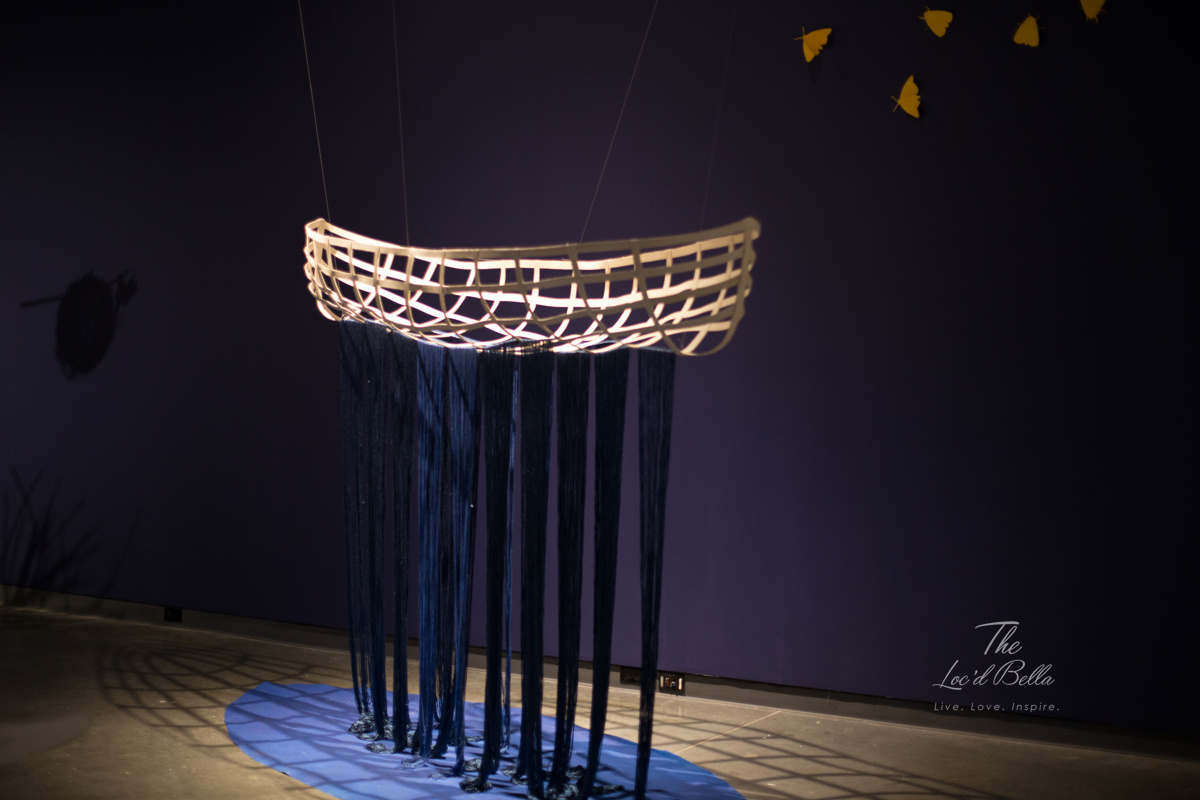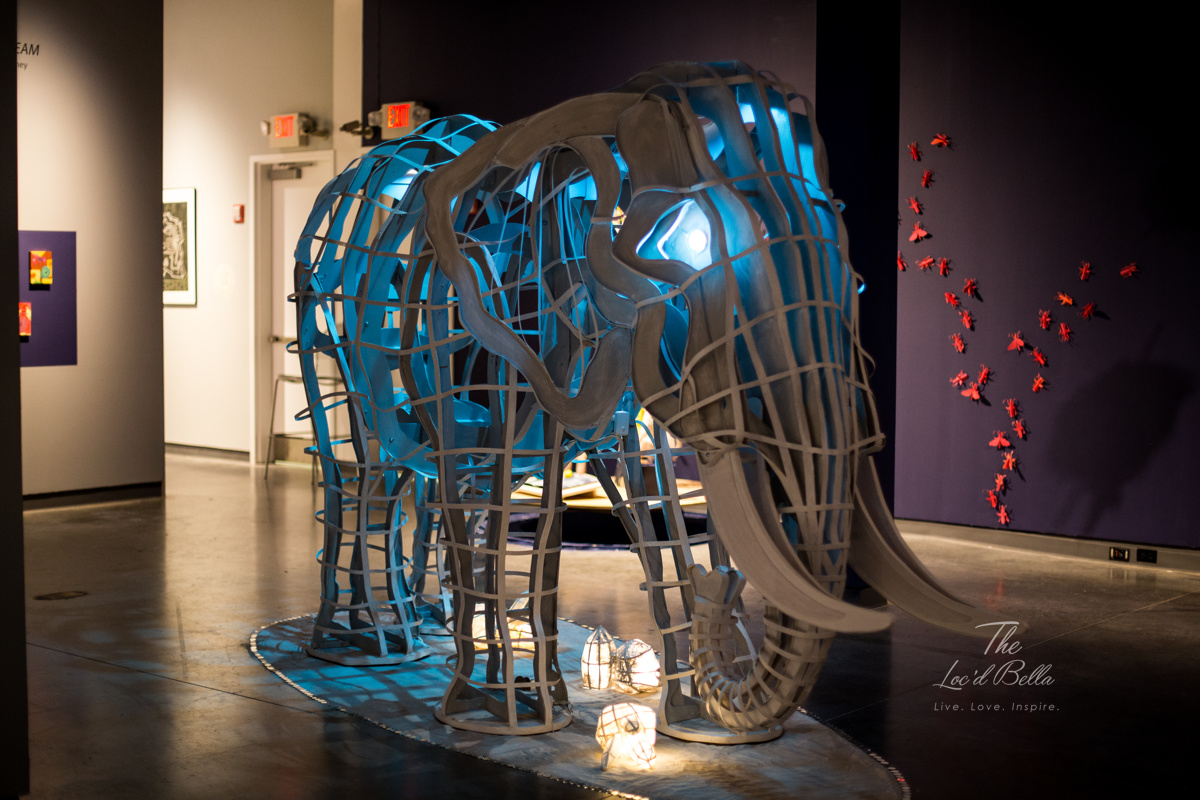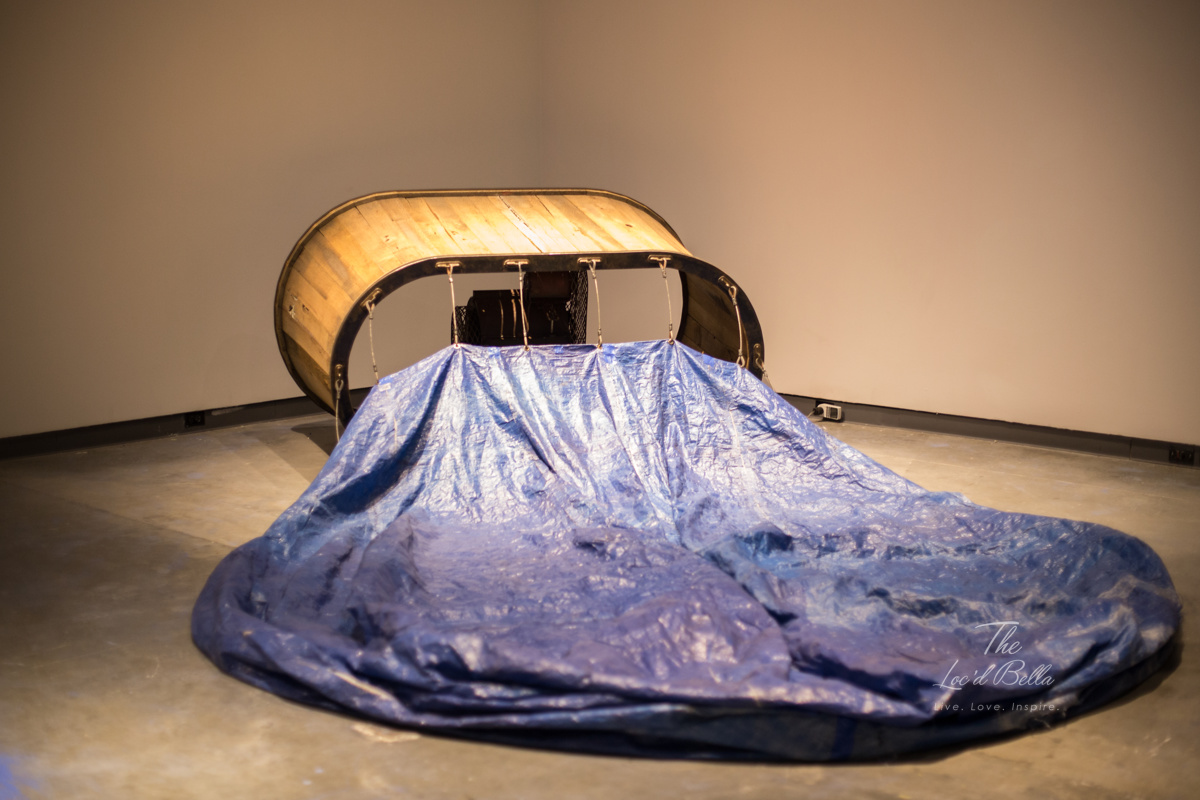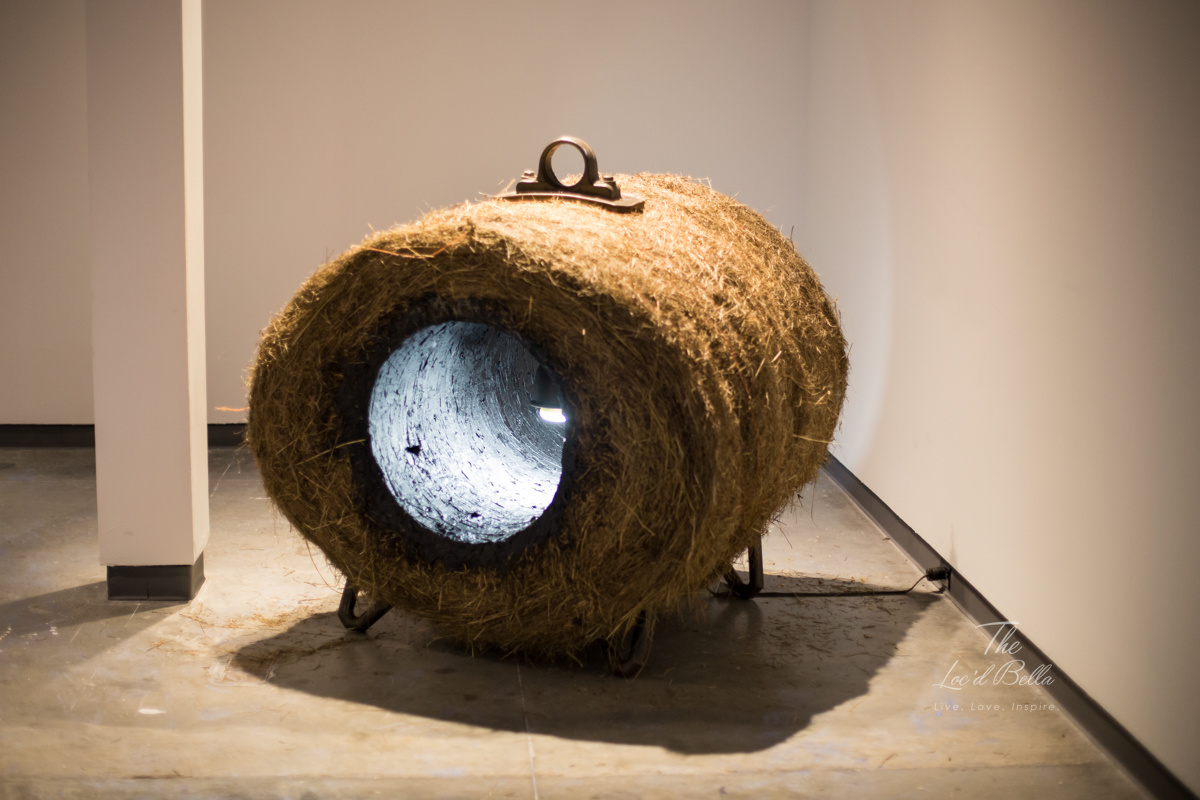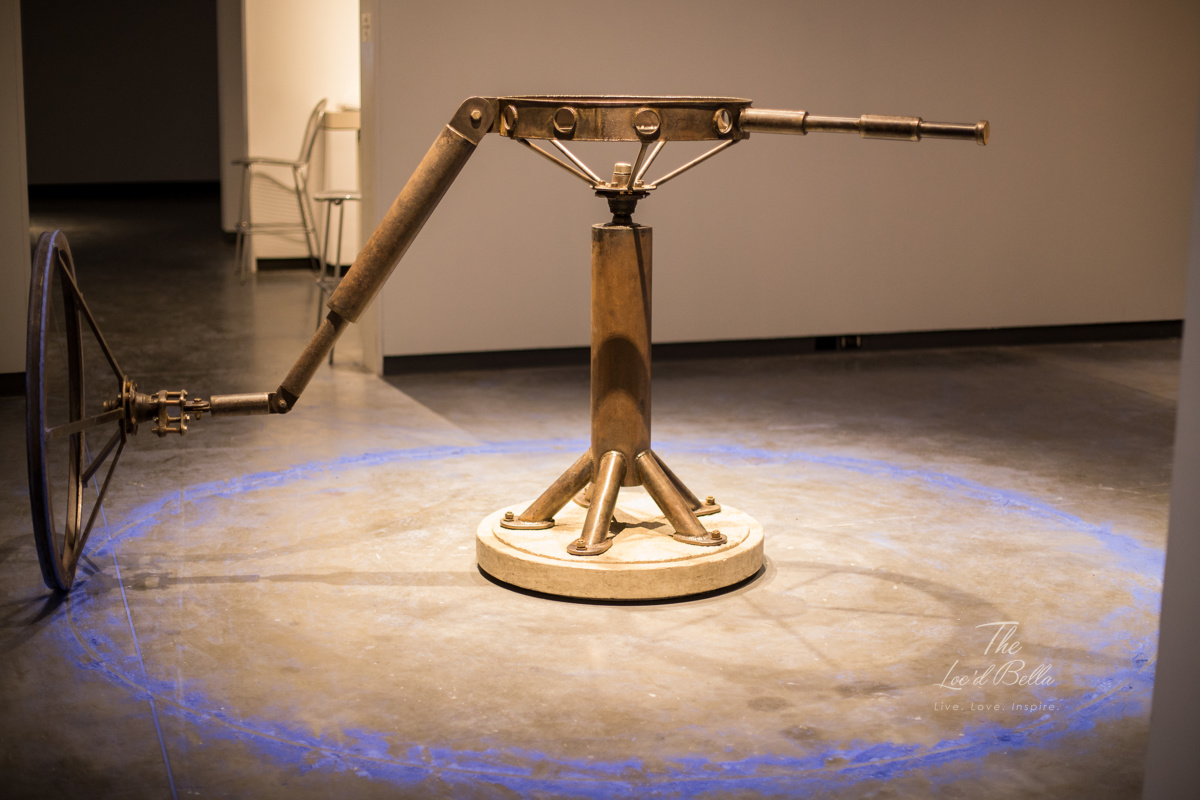 Let's be clear, I am not a big fan of contemporary art museums. History museums? Yes! Animals? Yes! Sex Museums? Heck to the yeah! However, upon leaving the Delaware Center for the Contemporary Arts, I've found a new respect for it.
I cannot believe I am saying this, but it took my visit to Wilmington to understand contemporary art. My favorite was "Spaceship Earth" by Dane Winkler. It leaves you thinking. The purpose of the piece was to ignite the conversation as Earth as a "vessel" in this life, but not necessarily a destination. Well, that's what I got from it. It was quite brilliant.
So if you're into this contemporary art stuff, please do not leave Wilmington without going for a visit. It's worth your exploration and your presence.
Where to Unwind + Dine:
A. La Fia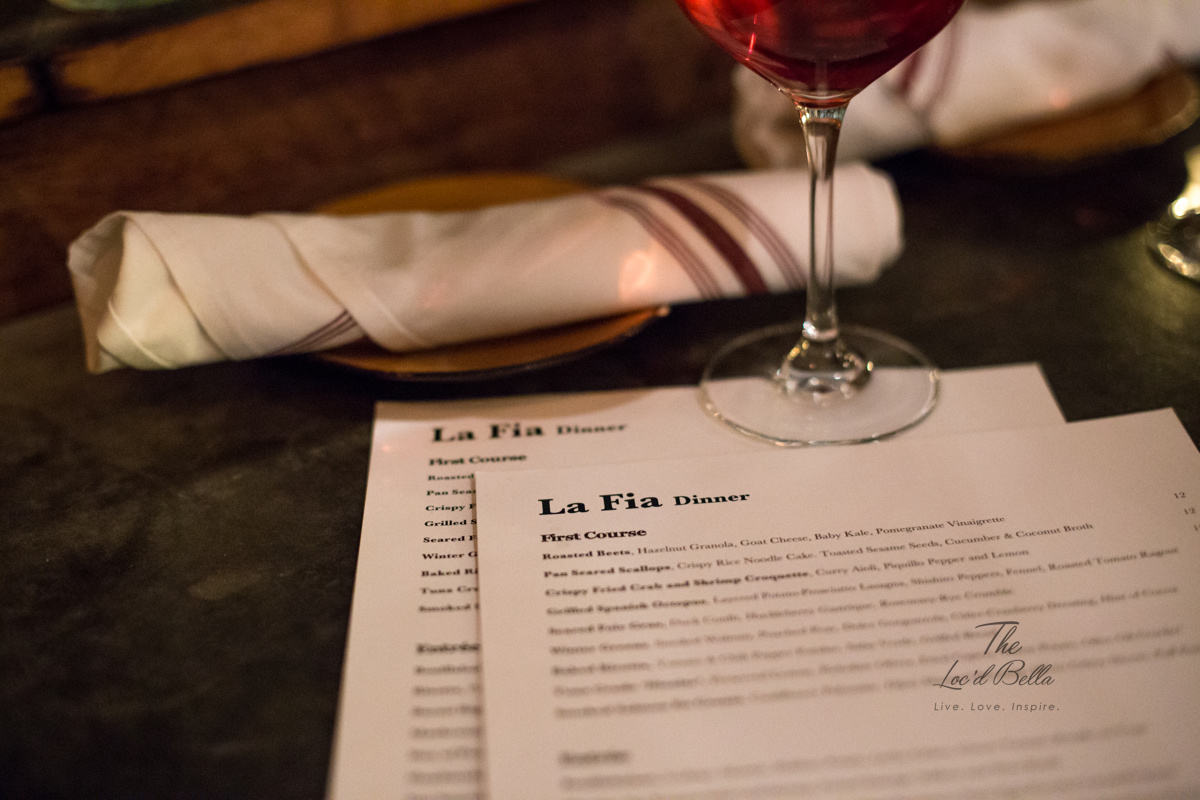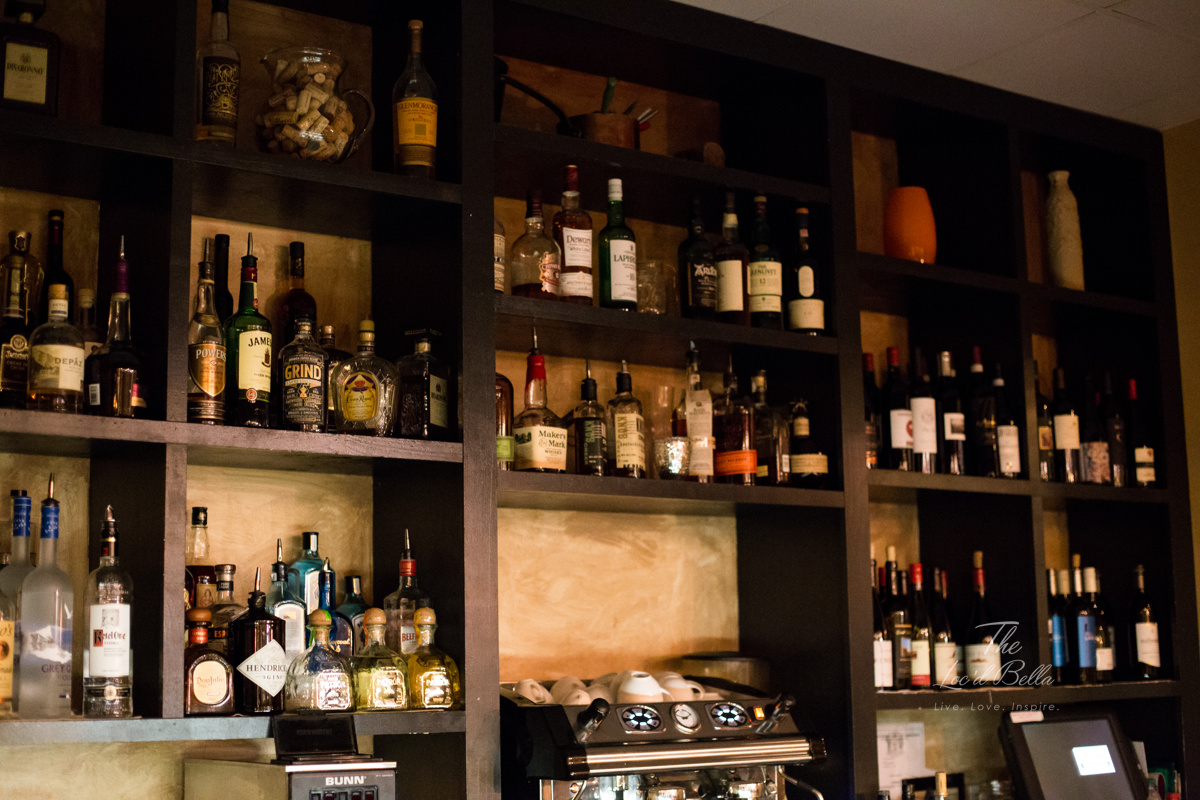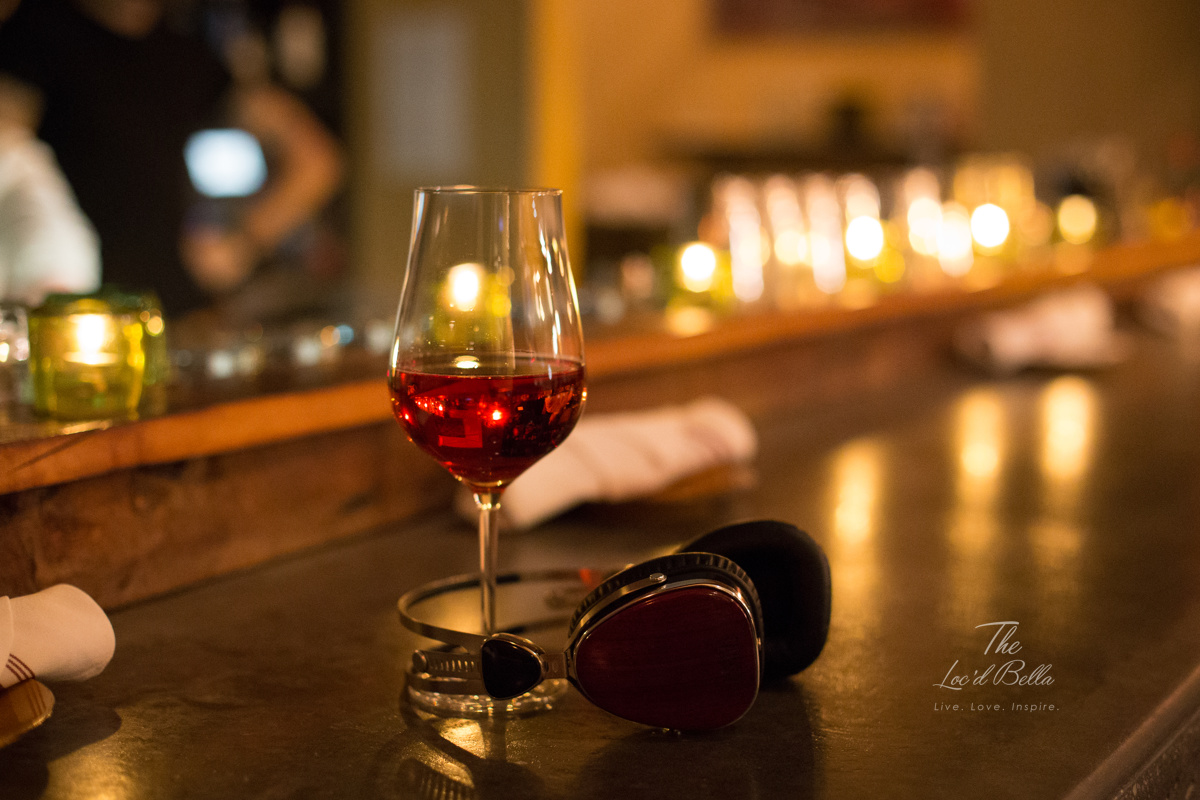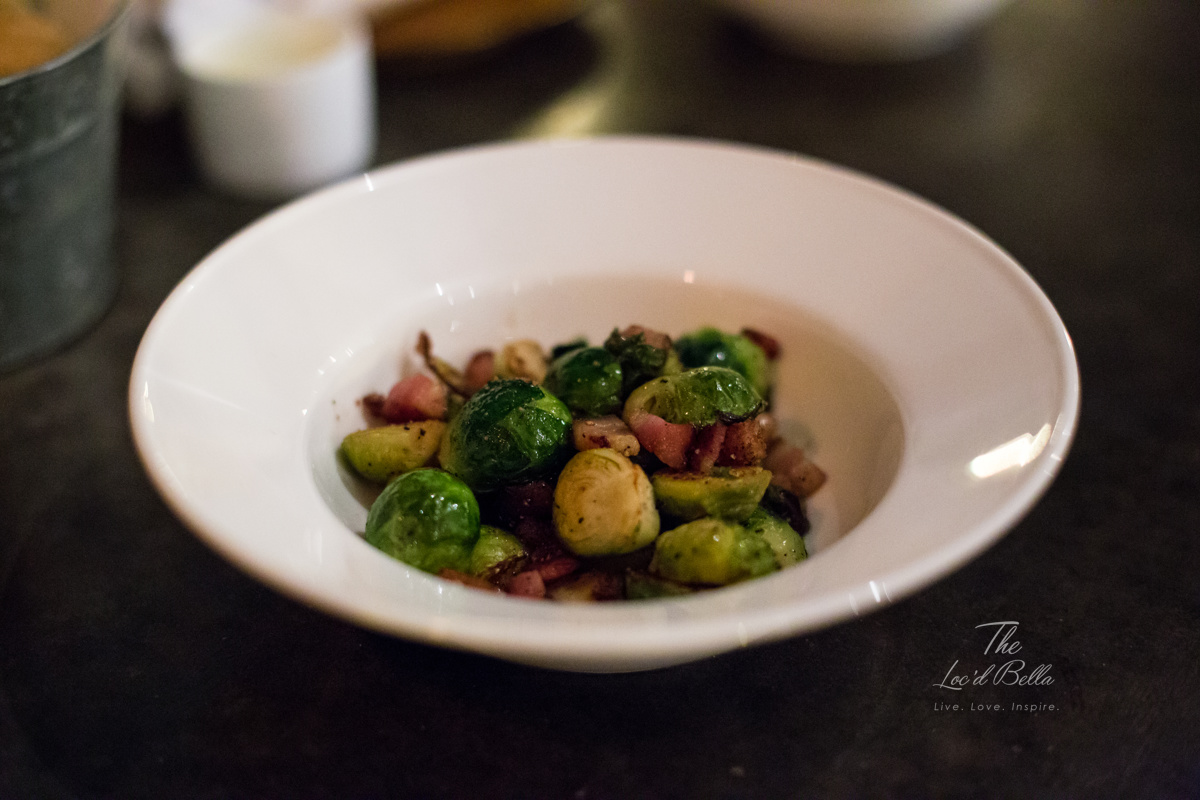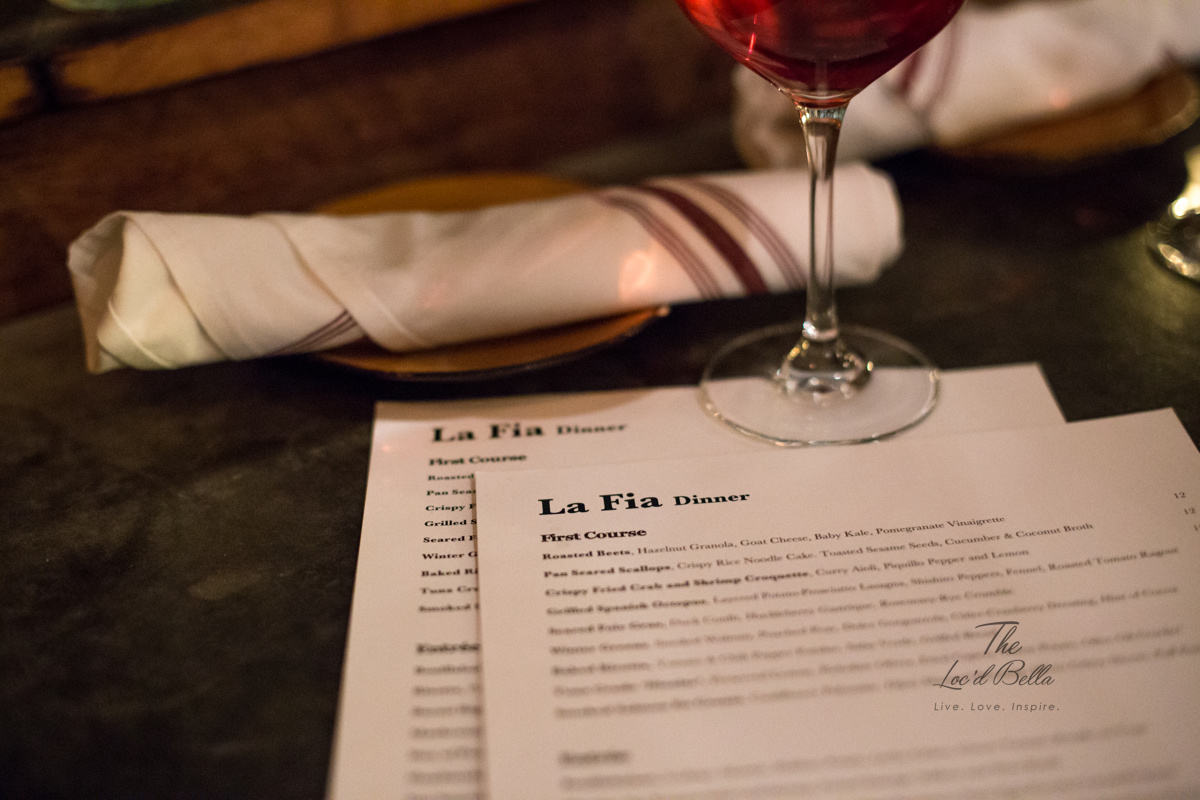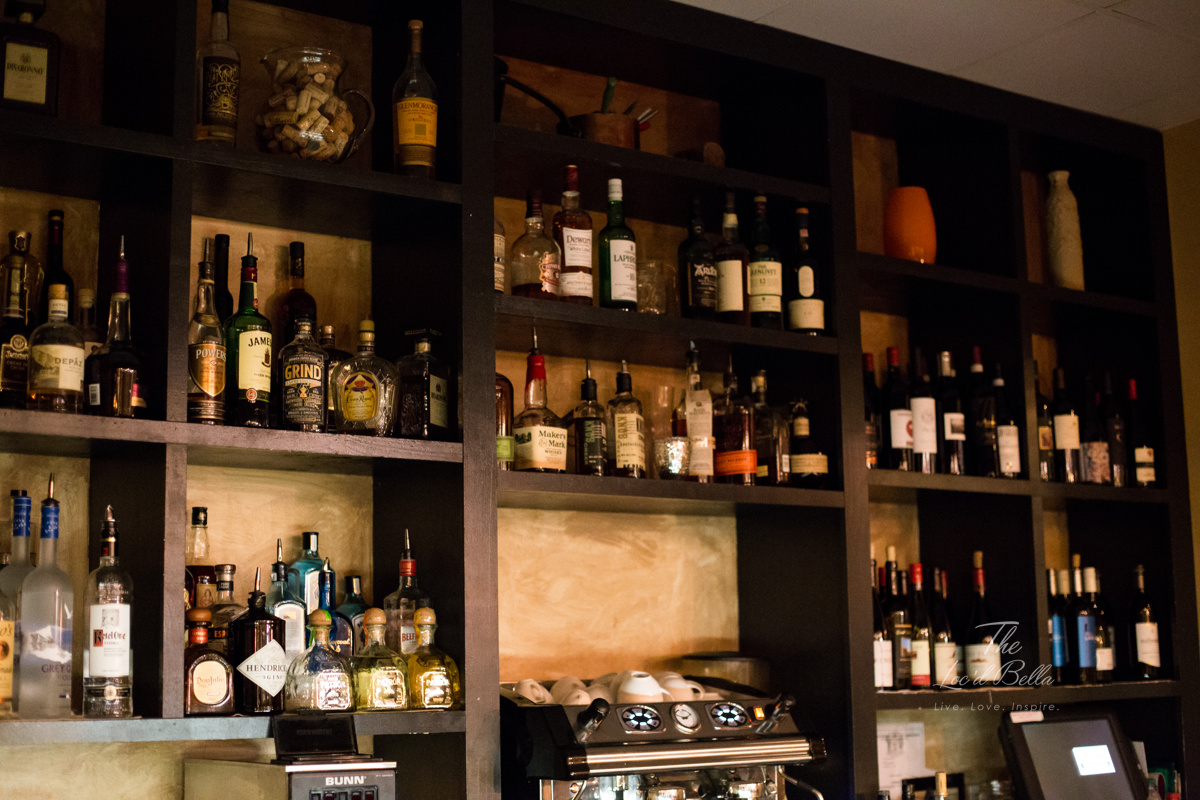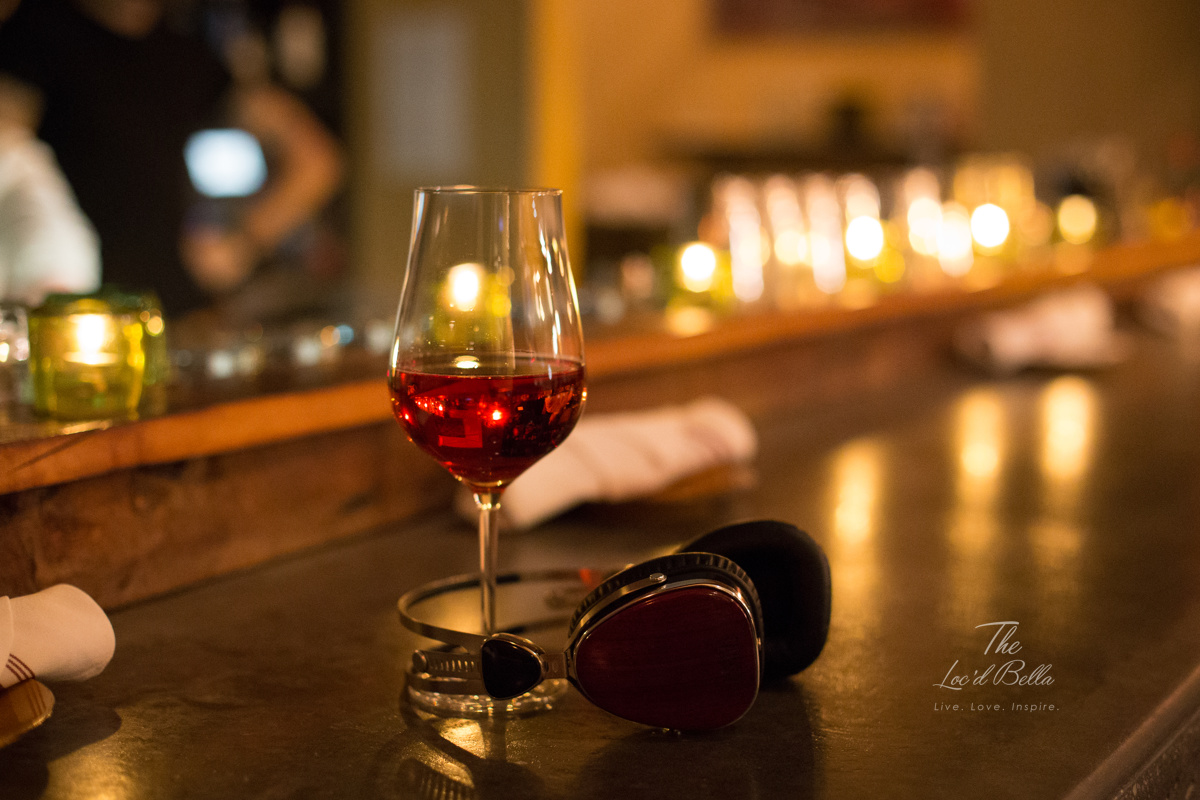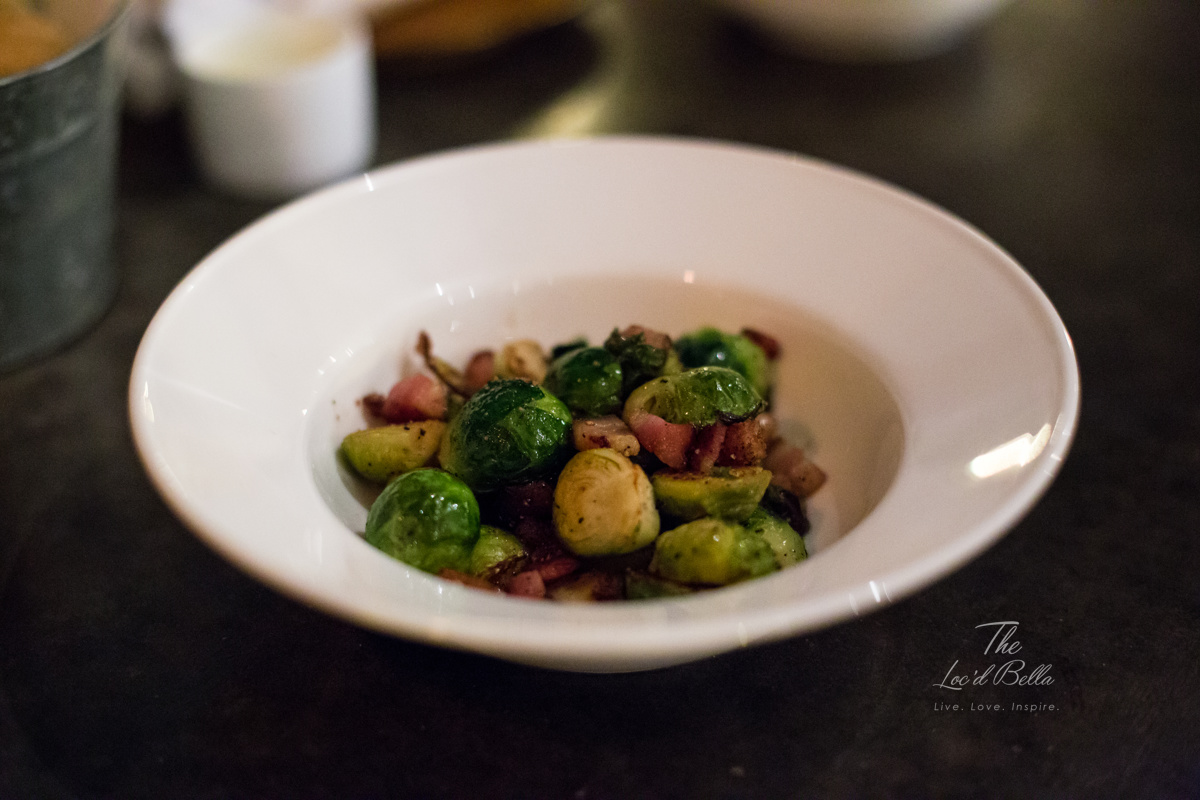 On our second night in Wilmington, we wanted to a get quick bite before enjoying some local entertainment. Where did we end up to have a swift bite? La Fia. One of the best decisions we made during this trip was walking into this sultry, chill-feel restaurant. The ambiance was so freeing and relaxing. The staff was attentive and charming. It was a room filled with southern hospitality at its finest.
What did I consume? Well, let me tell you! I had the Croquette, with a side of Brussel Sprouts & bacon finished off with a glass of Vinho Verde Rose wine. Licking your lips yet? GOOD! When I say that meal was heaven, I walked into my night fearless and high off life.
--
Before we left Wilmington, we had to explore some more in terms of food. Excuse my hungry gut, but I did mention that food was my best friend and what better way to enjoy a delicious meal than with amazing company. I was able to enjoy the eats at Trolley Square Oyster House with Gaby from VisitWilm and Ebbie, one of Wilmington's own Trolley Angels.
While sitting and having meaningful conversations about Gaby's amazing husband and his effect on the community, I found myself munching on Lobster-Crab Guacamole, Oysters, and of course Brussel Sprouts. Don't judge. It was perfect for the glass of wine I had with it. As for the oysters, I was so adamant about not eating, I kept stuffing my hand in Ebbie's plate while he spoke of his adventures as an Angel of the town. If we didn't have a short night planned, I believe I would've kept eating until I passed out. Hashtag Team Awesome Food. Hashtag Go Get Your Belly Filled.
All in all, great company while eating awesome food during happy hour at Trolley Square Oyster is the best bet to the start a beautiful night.
What's a trip without a little nightlife? After our awesome dinner at La Fia, we went across the street to World Cafe Live. When Sara initially mentioned World Cafe, I jumped for joy. I'm pretty low-key and I hate clubs. However, I love music. It makes my insides transcend to a different plane.
The first reason I knew I was going to like the establishment? It was free to attend Wilmo Wednesdays. This is where artists would come and perform while we sit back, relax, order a few drinks while enjoying authentic music. The second reason I'd visit World Cafe again is simple. I'm sure different creatives come through every week and this keeps the flow of interesting music going. You'll hear and experience new things each visit.
My favorite artist of the night was Jahiti. His performance was captivating. His music reminded me of my Caribbean roots in my younger years traveling on the bus back home with my father. He is worth every listen. Check him out below!
Overall, my entire visit to Wilmington was perfect. It was chill, low-key, and escape from the hectic NYC life. Not only were the residents friendly, they were open to those they didn't readily identify with. In other words, if you're looking for an LGBTQI safe space, this is it.
If you don't plan on visiting Wilmington within the next 12 months, I suggest rethinking your life goals. To help you get started with planning your next expedition, visit their site here and get it going. I promise you won't be disappointed. You can also visit them on Facebook, Twitter, and Instagram.
What's your favorite city to visit? Drop a comment below!