Photo by Ambra Simone
Brooklyn! We go hard! We go hard!
Not too long ago before I was a Queens resident, I was a Brooklyn native repping the neighborhood of borderline Cypress Hill & East New York. You can see the difference in demographics and culture. I was surrounded by individuals of Caribbean and Asian descen from all walks of life. I guess that's what makes Brooklyn, no? The combustion of so many different philosophies, various kinds of music, and cultural awareness makes my heart joyful to have resided in such a unique place.

Although I lived in Brooklyn for almost 15 years, I have never explored the Bushwick Collective. Thank you to NYC Tours & Photo Safaris and Blogger Babes, I was able to enjoy the murals, neighborhood venues and the history behind it all on their Bushwick Bites & Street Art #InstaWalk.

The tour began with some coffee and you all know, I love me some Starbucks. However, Italo's Cafe took the cake. We were able to watch our amazing Barista/Coffee expert show us to make the perfect Cappuccino. Now I have to admit, at first I thought "there's nothing like Starbucks". Then after sipping on my cup of "Joe", girl, my brain and heart lost it! It was the best cup I've ever had. #SorryNotSorryStarbucks
Photos by DAG IMAGES

After which, we took a walk around the neighborhood exploring historical landmarks and beautiful murals of the Bushwick Collective. Followed by a Meat and Cheese pairing session with Hops and Hocks, I had a little bit more fun (minus the cheese since I'm a lactose-intolerant rebel). The meats they brought out were made from different regions in the US with so many spices and I'm sure would make your taste buds jump for joy (insert back flip here). To end the tour on a bang, we stopped at THE FINE & RAW CHOCOLATE FACTORY! YES! I know! For any chocolate addict, like myself, this was the highlight of the entire walk hands down. I mean, the murals were spectacular and the colors were amazing. However, nothing and I mean nothing beats chocolate in my book.
A little history behind NYC Tours & Photo Safaris:
It is a woman-owned business that was launched in 2014 by native New Yorker and Travel-blogger Jessica Festa as a service of her blog, Jessie on a Journey. After receiving countless emails from readers asking her to show them around NYC, she decided to become a certified guide and offer tours professionally, mainly Custom Photo Safaris (private tours that included bespoke itineraries, high res images of the group and photography guidance if requested) and Photo Follows (unguided tours with a local photographer following the group around NYC and snapping away). In 2016, she's decided to grow the brand by giving it a new home at nycphotosafaris.co and adding a new public tour, the Bushwick Beer, Bites & Street Art #InstaWalk. You can view the map of the tour HERE.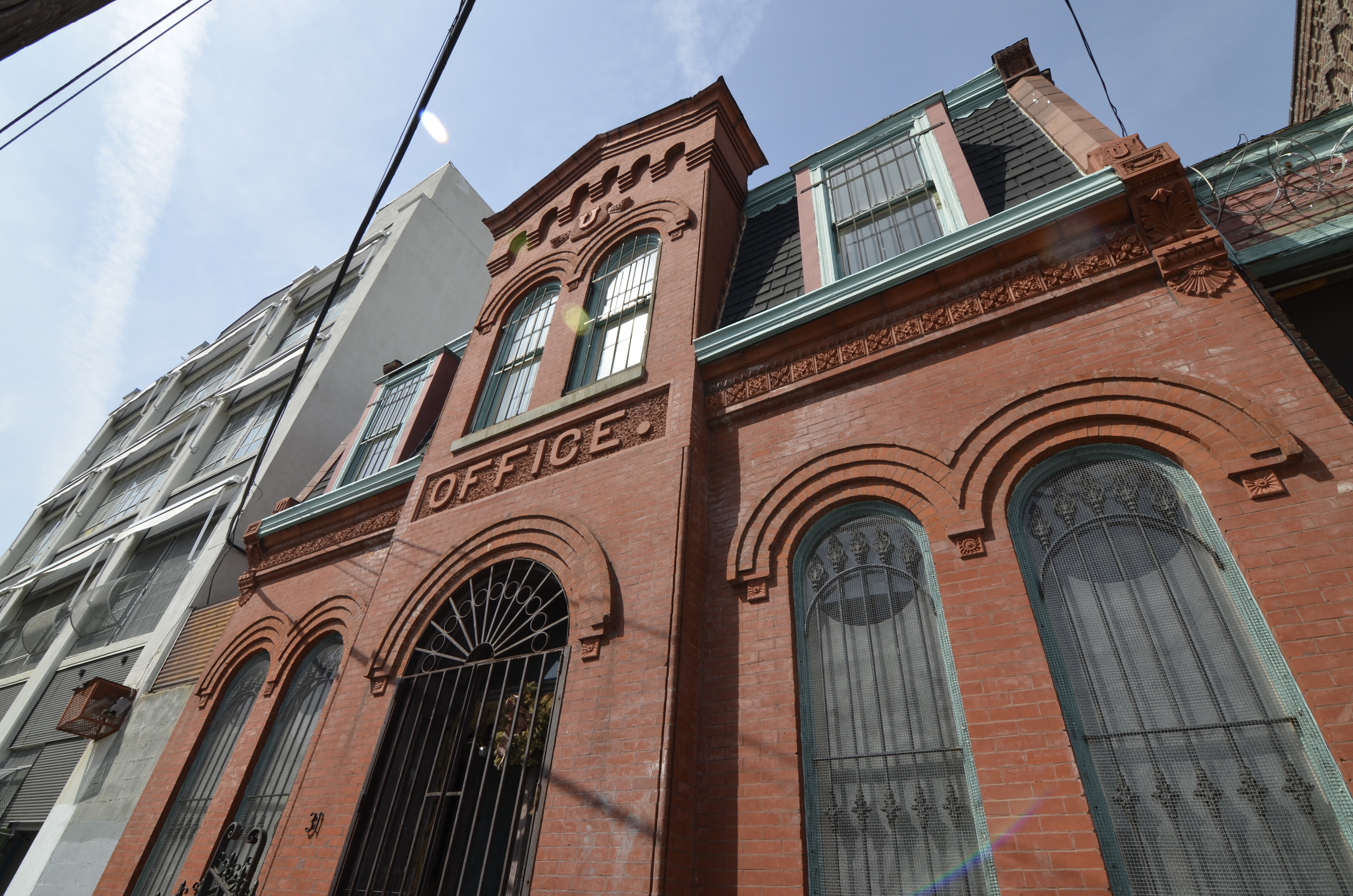 Photos by NYC Tours + Photo Safari
Overall, this was one of the best experiences I've ever had while living in NYC. I'd definitely recommend this trip to natives and visitors alike. You will not regret this.
The images above & below will not do this amazing experience justice. You would have to see it for yourself.
You can also keep up with Jessie on social media:
Website: nycphotosafaris.co
Instagram: @nycphotosafaris
Hashtag: #NYCInAFlash
Twitter: @NYCPhotoSafaris
Facebook: /nyclocalphotosafaris/