You might ask, "how the heck did you get to Palm Springs city girl?!". See what had happen was...I randomly posted a status on FB wanting to go away for November and it turned out my friend (and #GirlBoss) Anita of DapperQ would be making a trip to Palm Springs. To my luck, she had access to a super cool + vintage mansion and there was enough room for me to join. In 6 weeks, I was laid up in this sexy piece of space, with marshmallows on a plate and a spritzer in hand.
1. Arriving at The Burton House
My BFF and I flew into Palm Springs Airport and was greeted by the most "poppin" uber ride ever. We were riding downtown in a cool Escalade, feeling like celebrities until we pulled up in front of the house. It seems this mansion was built for a VIP in mind. What initially caught my attention was the bright neon door. It's a juxtaposition of the texture + colors of the rest of the house.

Upon walking in, we were greeted by Adam, who took care of us all weekend. He took us on a tour around the property and I was in awe. From the living area to the kitchen, and not to mention the bathroom, it was spectacular. The decor was unique and everything was vintage-themed. Don't believe me? Scroll through the images below!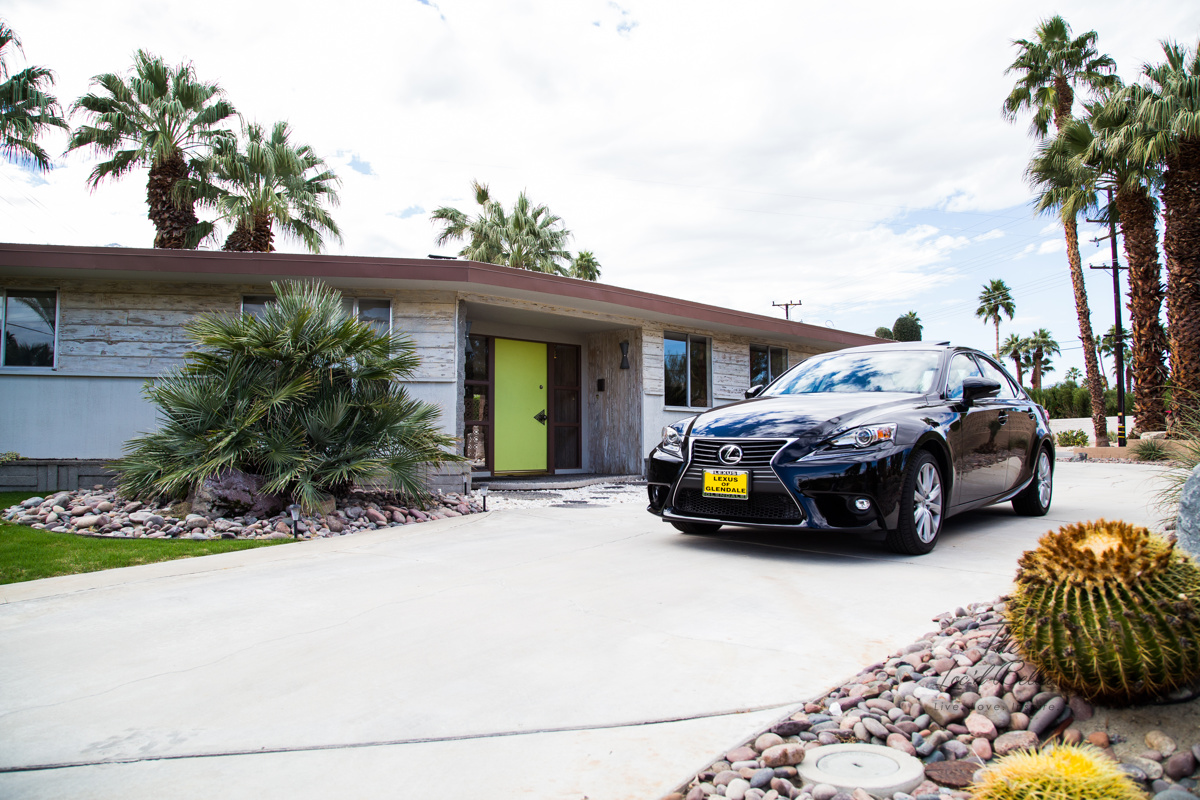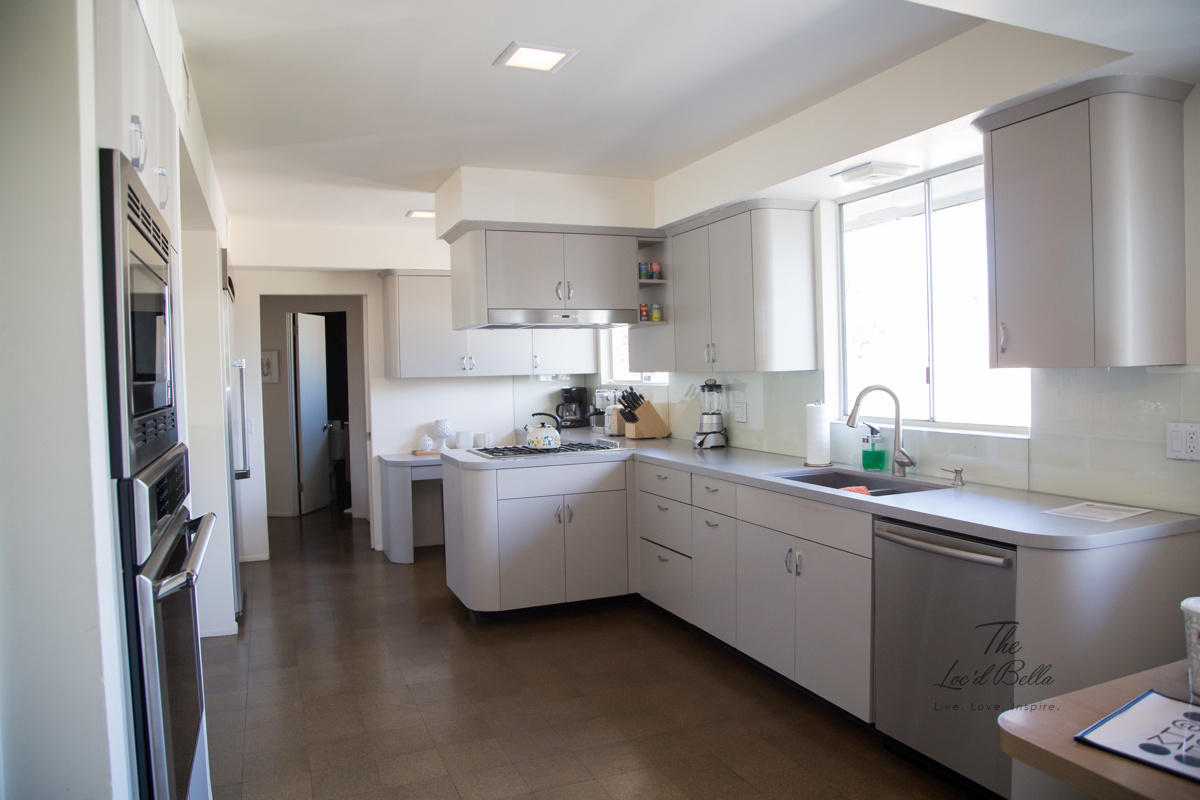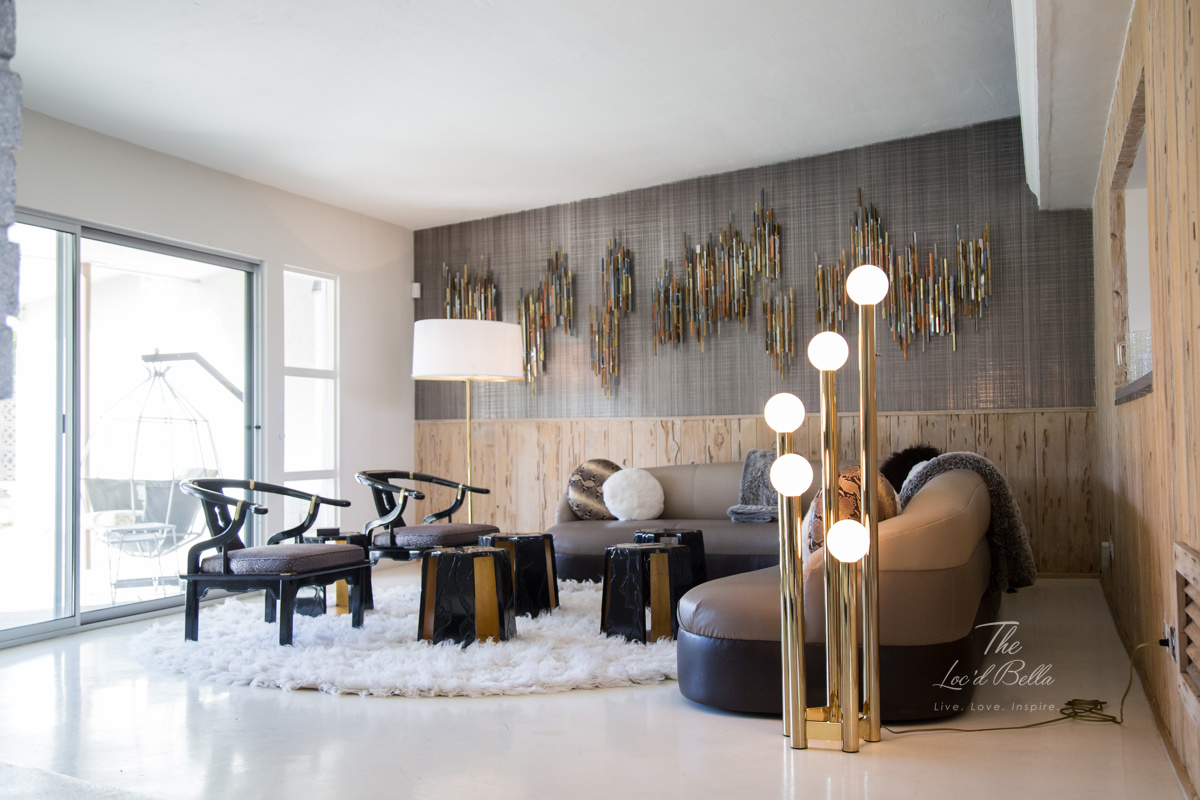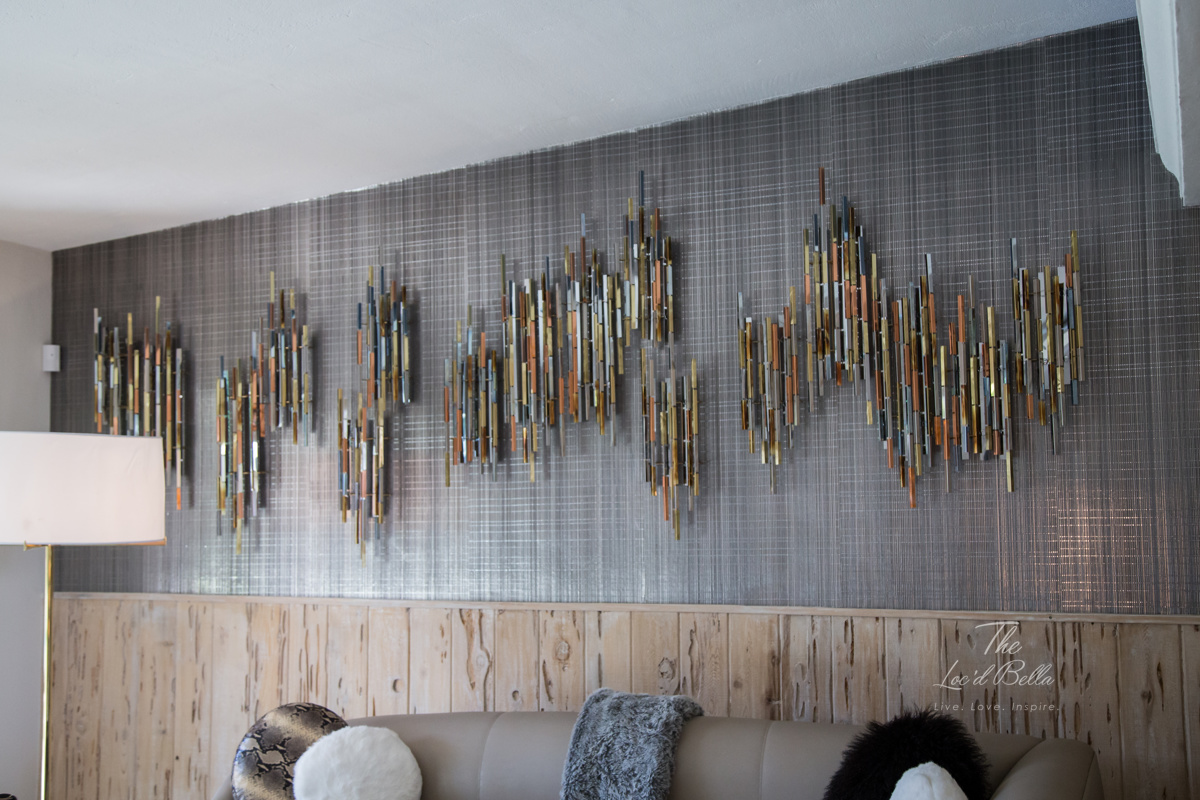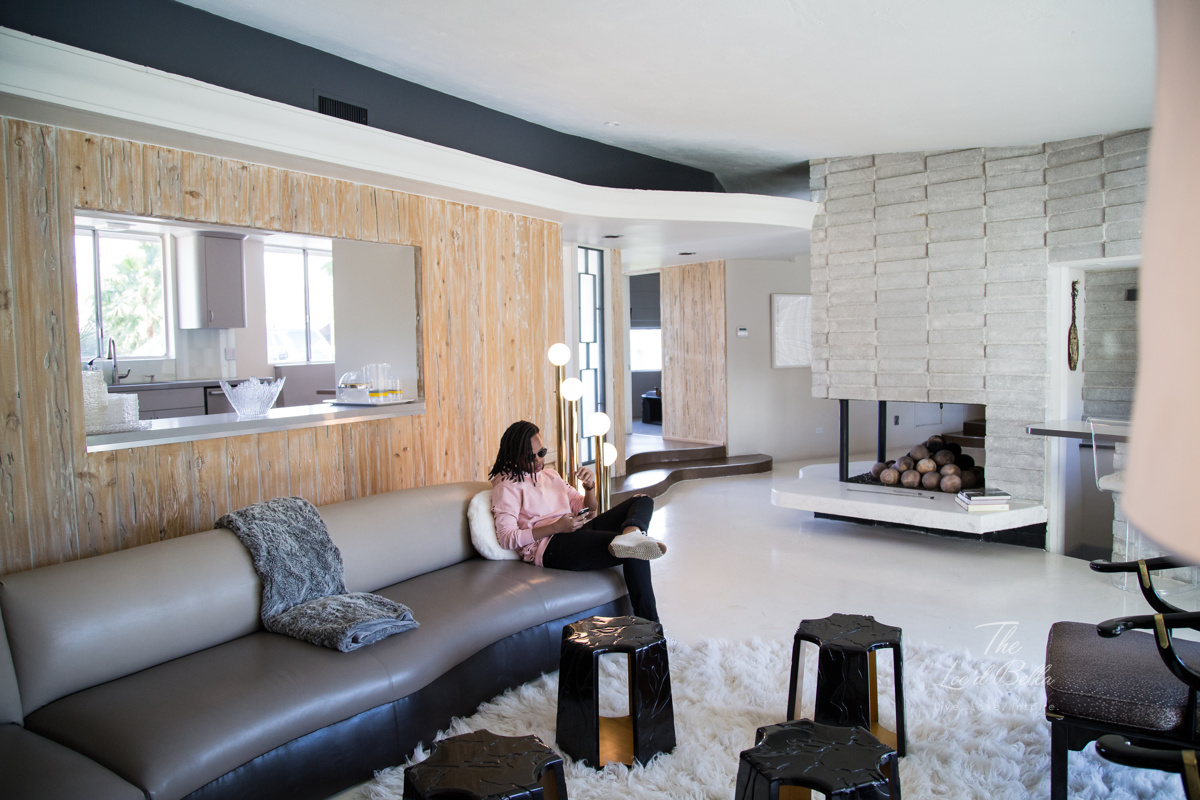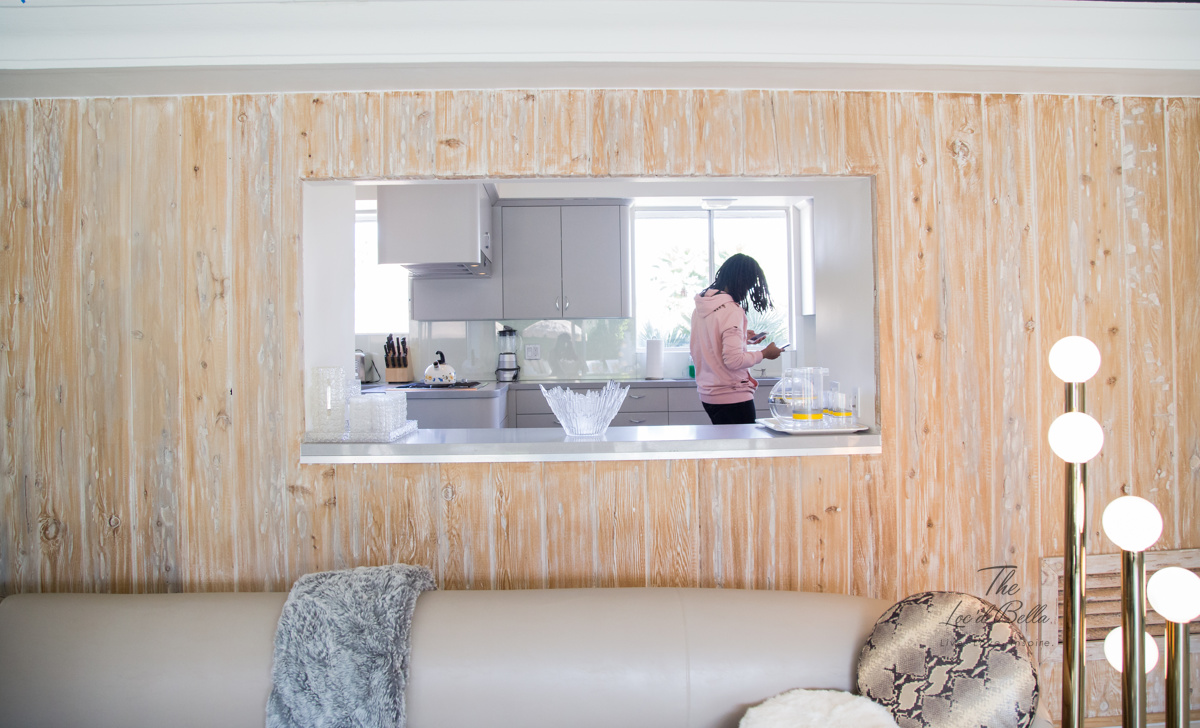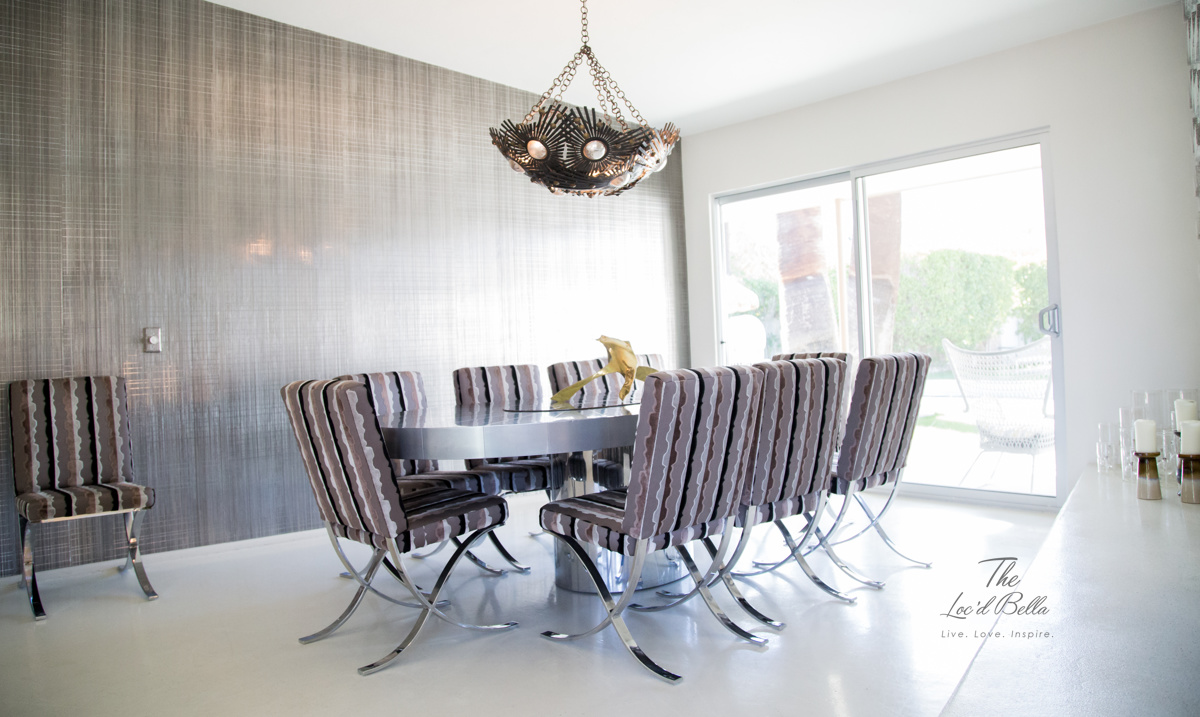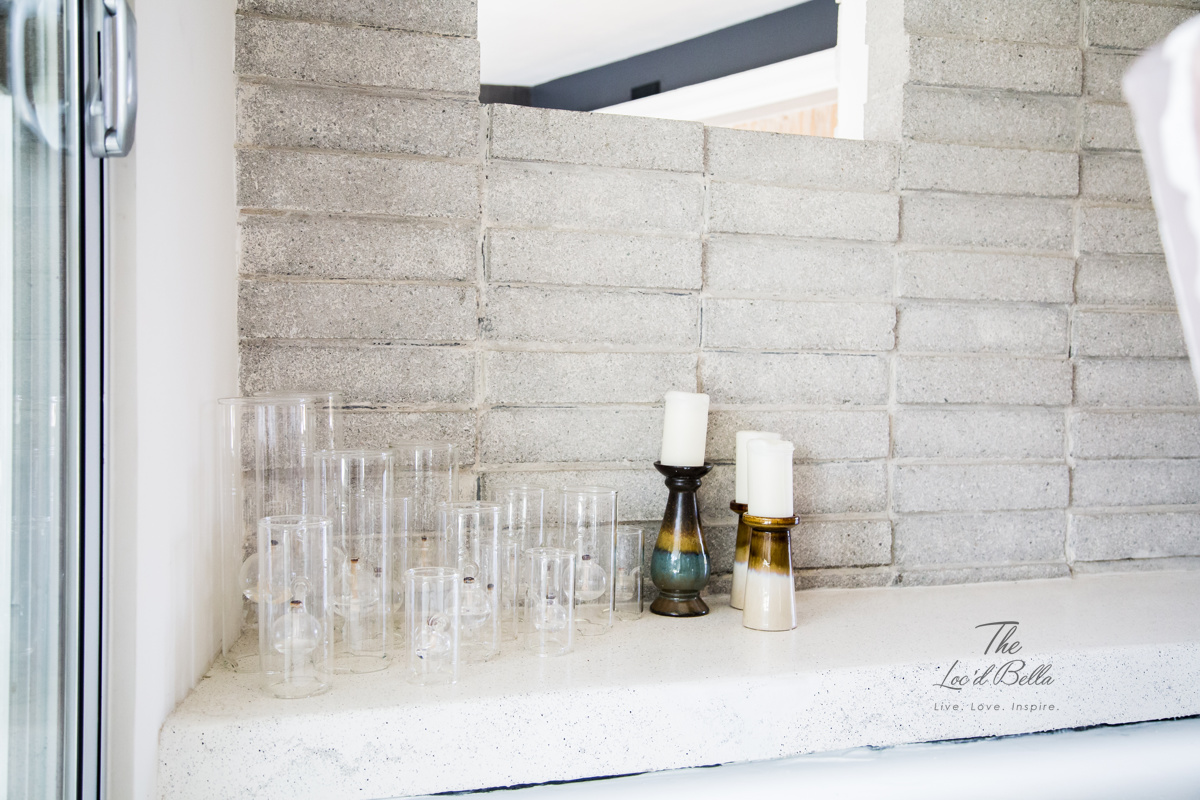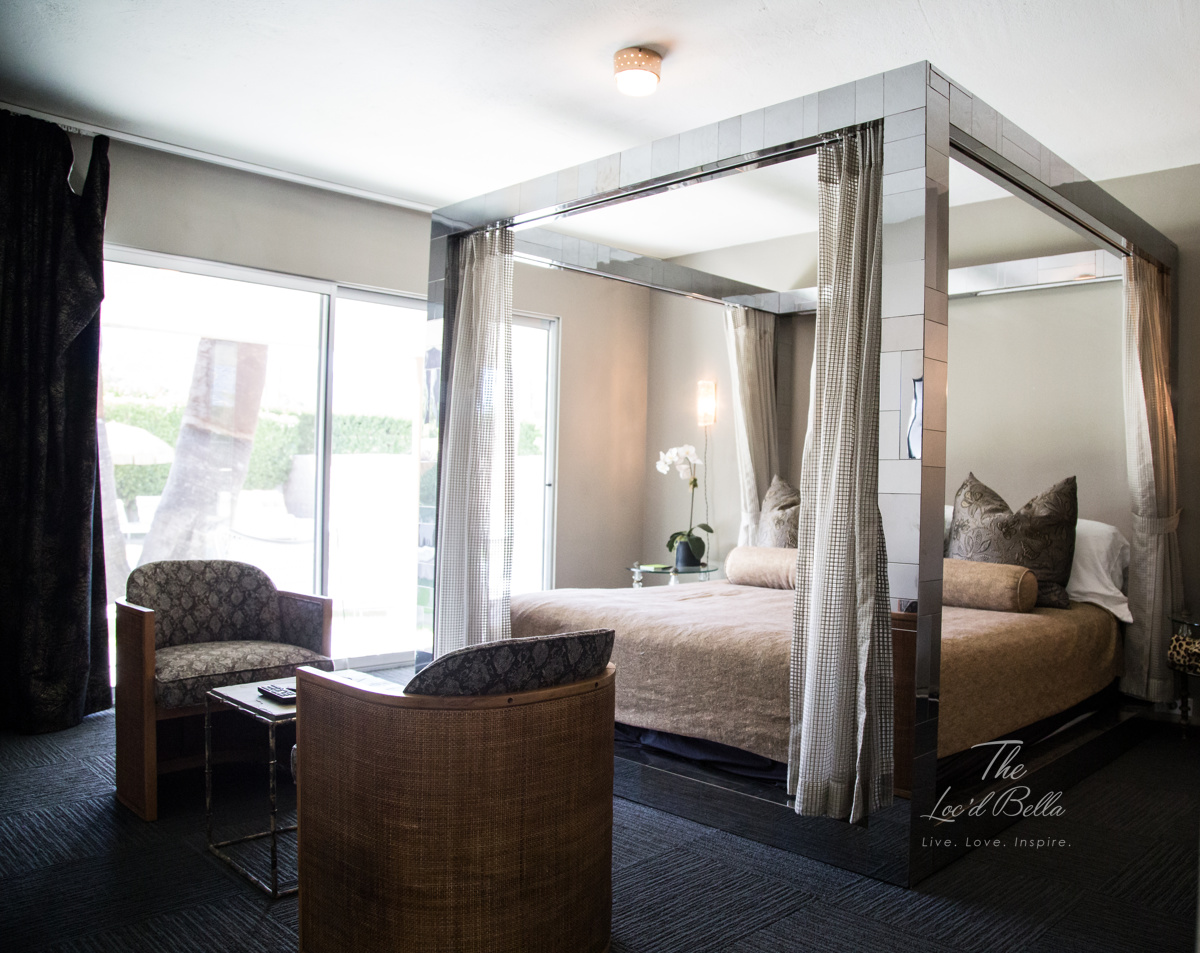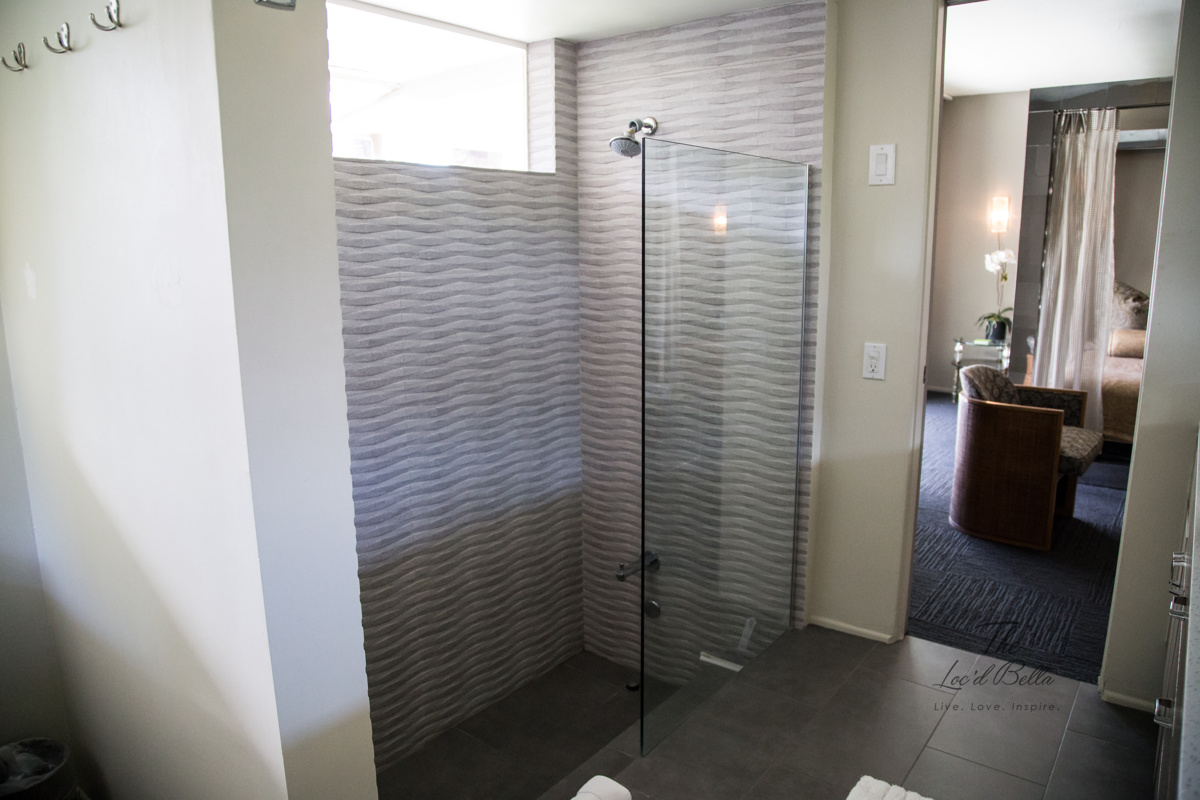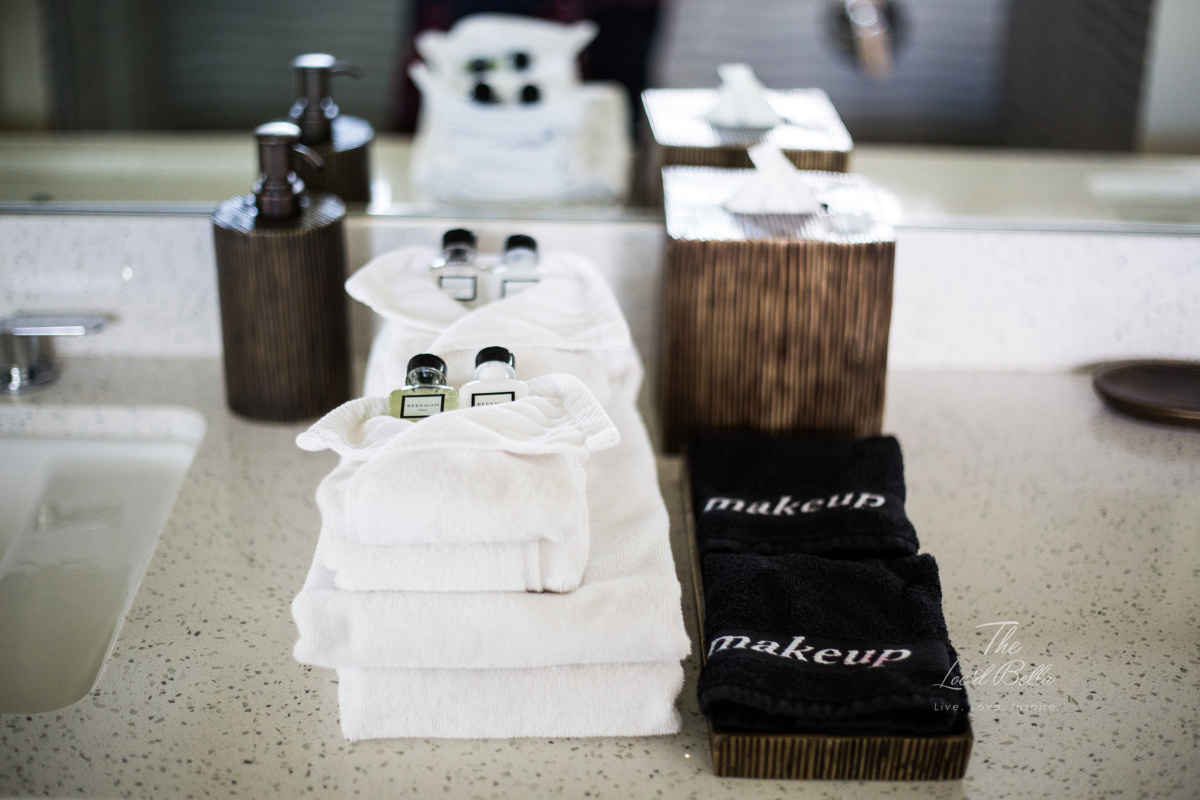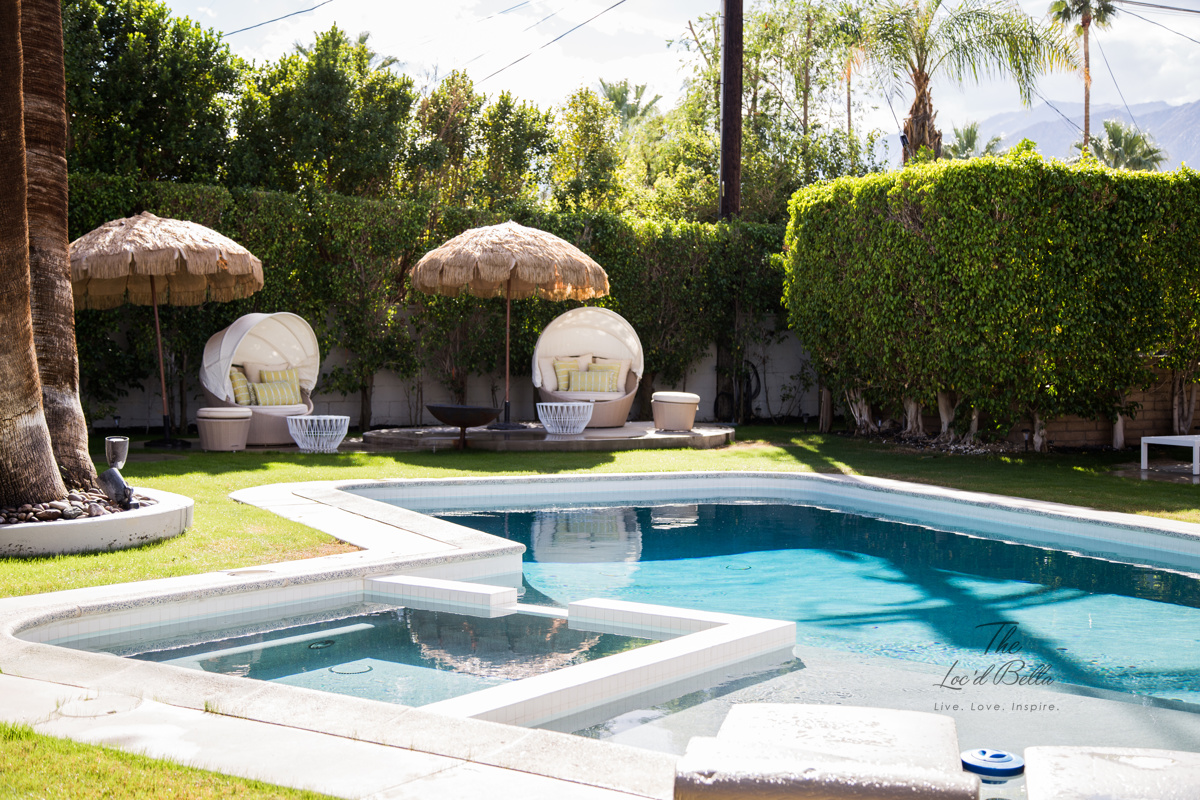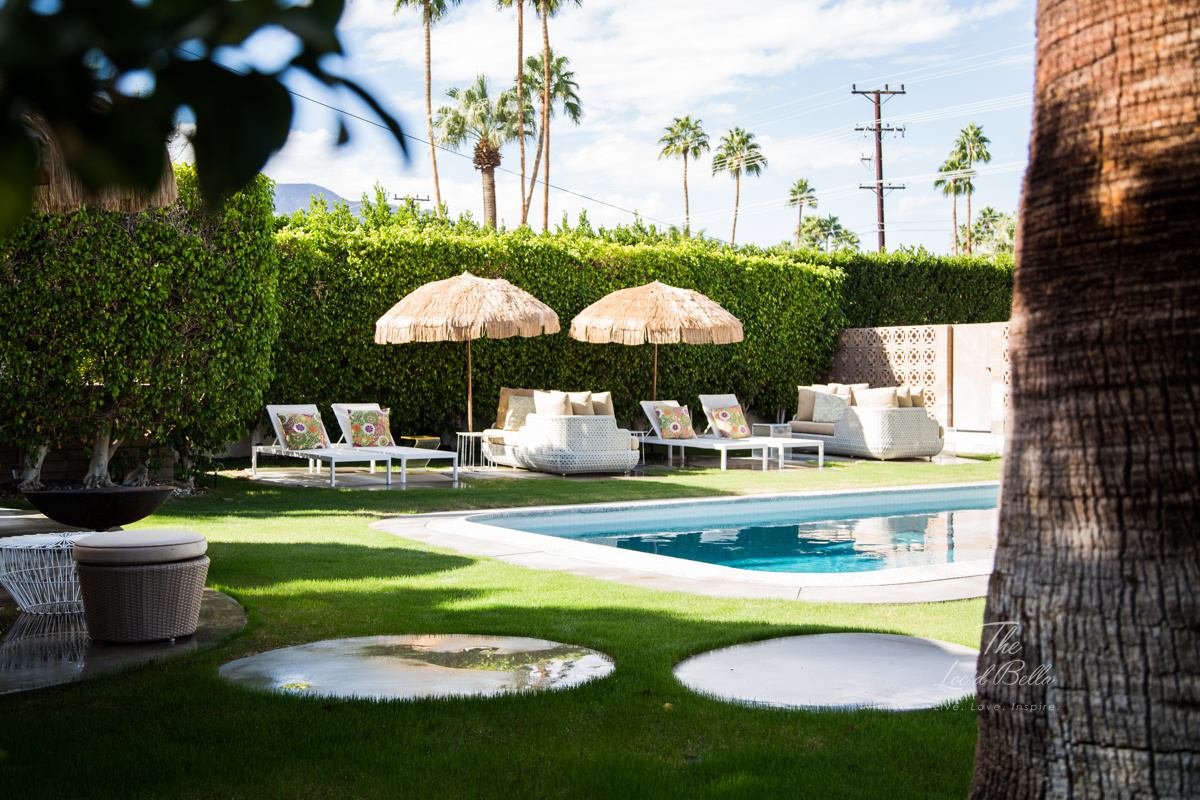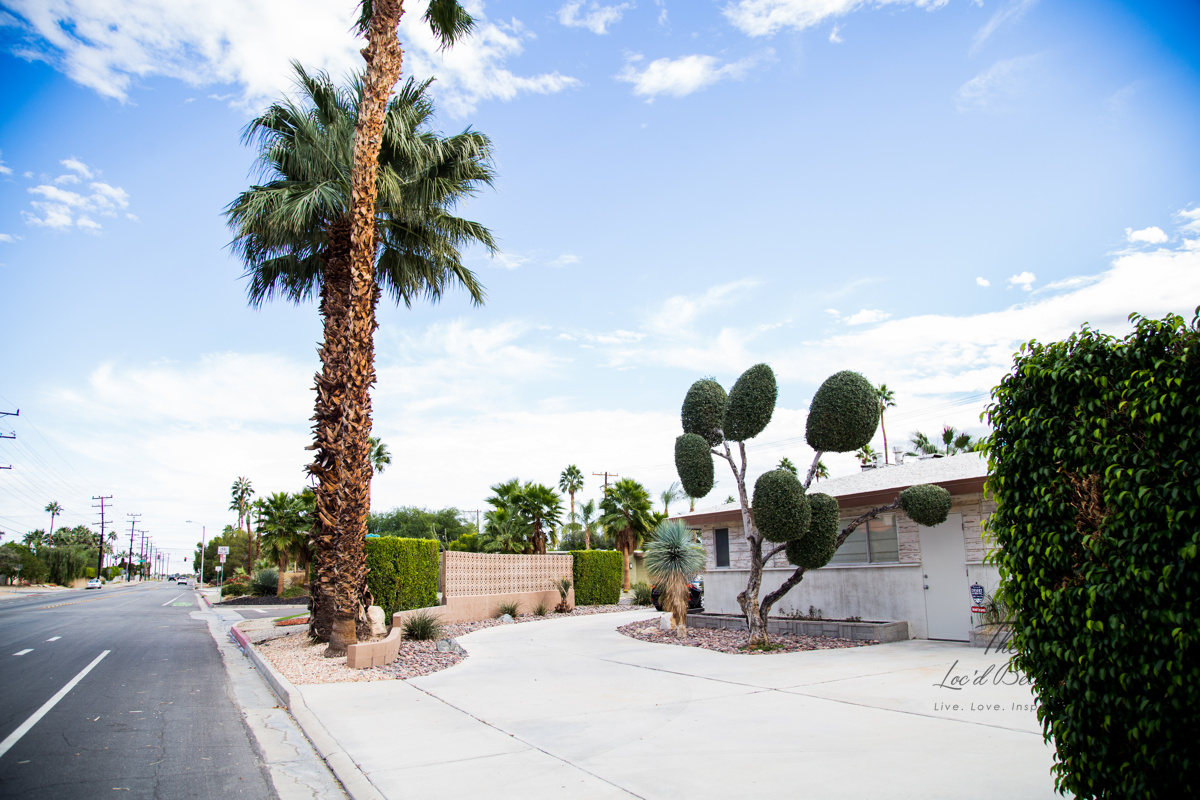 While sitting there waiting for the rest of gang to pull into the driveway, we waited out back by the gorgeous pool. It was so relaxing and well needed. Finally, the gang showed up and we decided on some quick grocery shopping for dinner + snack. Safe to say that Char (short for Charlotte) was a spectacular grill-master and kitchen extraordinaire. She whipped up some Grilled Chicken, Potato Salad w/ Bacon + a whole lot more to get the group settled.

After the itis dissipated, we went out to the pool, sat down, and told stories while making smores. We covered topics ranging from the recent election and its effects on us as well as our loved ones, immigration policies and crazy experiences growing up with crazy parents. Soon after, we called it a night and concluded our first night.
The next day was similar to the first, but with more fun, more talks, and poolside sips. Enjoying the warm weather definitely reminded me why I loved the West Coast and The Burton House treatment was helping in the persuasion of moving there. Warm weather, gorgeous decor, beautiful neighbors, and blue skies. What more could I ask for?
2. Leaving The Burton House
Finally, our trip came to an end, and we had to go. Before heading back home so quickly, Sara, Danielle and I decided to head out for some grub. I would suggest visiting Las Casuelas. Their service was amazing and the food was just delicious.
After filling our tummies, we took a walk + decided to explore the neighborhood some more. We stumbled on a Koffi Cafe and right behind it was a beautiful garden. The colors, space, the greenery was nothing short of gorgeous and peaceful.
To be honest, I don't normally travel in groups and when I do, I love the "solo" feeling when I climb into bed. However, this trip left me feeling fulfilled, inspired, and at peace. The pre and post election process left me feeling overwhelmed. The recent move into a new apartment caused me to question a lot of my decisions. This trip brought clarity and ease. I'd like to thank Anita for bringing me along. It's great to feel empowered by a powerful woman, who loves and appreciates your presence in a space such as ours. This is one for the books.
Xoxo,
Bella
Have you ever been on a trip that made you realize your purpose? I'd love to hear it in the comment box below!